Human rights and education: a cross-sectoral approach in Latin America and the Caribbean
This post is also available in: Spanish, Portuguese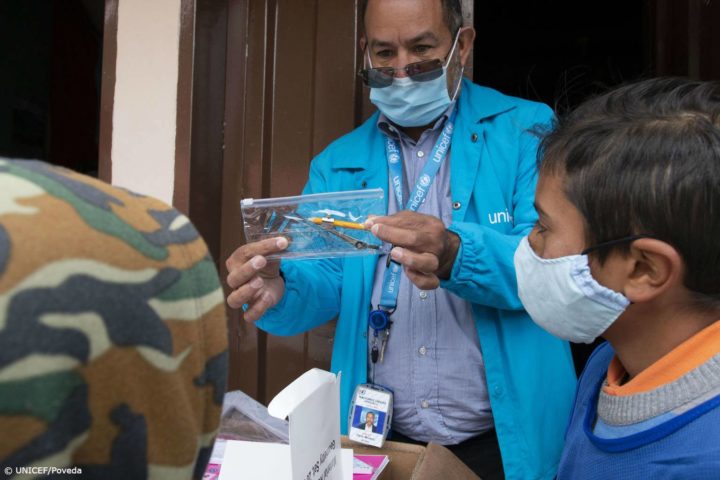 The seventh public event, organized by CLADE, in partnership with the Argentinean Campaign for the Right to Education (CADE), the Dakar Forum in Honduras, the Education and Human Development Forum of the Initiative for Nicaragua, was held today as part of the process towards the Regional Assembly.
The event began with a presentation by Soledad García Muñoz – Special Rapporteur on Economic, Social, Cultural and Environmental Rights (DESCA) on Economic, Social, Cultural and Environmental Rights as guarantors of education, followed by Victor Giorgi, Director General of the Inter-American Children's Institute, who addressed the issue of children's right to education as an engine for social transformation.
This first part was concluded by answering the questions that the participants left in the chat by the two speakers.
Then, moving on to the second panel of speakers on measures to restore the right to education, Vernor Muñoz – Policy, Advocacy and Campaigns Coordinator for the Global Campaign for Education (GCE) moderated the discussion. The interventions began with a presentation by Fabian Salvioli – Special Rapporteur on the promotion of truth, justice, reparation and guarantees of non-repetition – who developed the theme of human rights education as a requirement for anyone holding public office and formulating public policy, as well as the teaching of human rights as part of the formative curriculum for young people and adolescents.
Aminta Navarro, from the Dakar Forum in Honduras, presented the CLADE Report on the human rights violations in the framework of the criminalization of student movements, summarizing the study, its conclusions and recommendations.
To conclude, Marcela Browne – Education Officer of Fundación SES/ CADE – spoke about the Challenges for the fulfillment of the ODS4, placing special emphasis on the need for redistributive policies and fiscal justice that would allow placing the human being at the centre of social activity, both in policies to ensure the right to education as well as all other human rights.
This was followed by the final comments of the panelists, who, although they received many questions from the audience, did not have enough time to answer them at the meeting itself, so they were collected by the organisers.