Human peace and nonviolence symbols in schools
This post is also available in: Spanish, French, Greek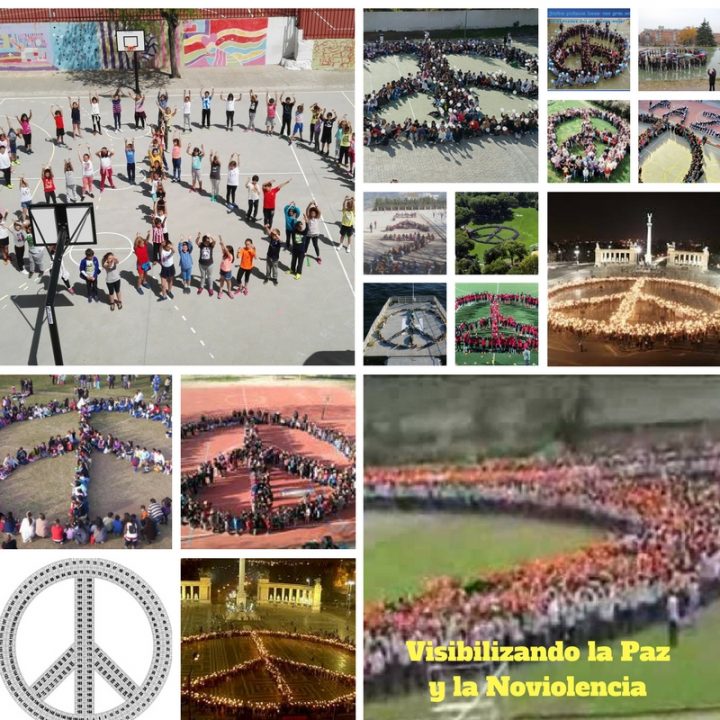 In the Nonviolence Conference to prepare the 2nd World March for Peace and Nonviolence, the continuation was announced of a campaign started last year in which more than 10,000 pupils in 54 schools participated in human peace and nonviolence symbols.
The conference was held in several parts of the Spanish capital: from the Congress of Deputies, to the neighbourhood of Vallecas, stopping by the Madrid City Council building in Plaza Cibeles.

Last year, "human symbols" were made in Madrid as part of the "School Day for Peace and Nonviolence" on the 30th of January.  It began in three schools and the Rayo Vallecano Sports Club with all the junior and youth players.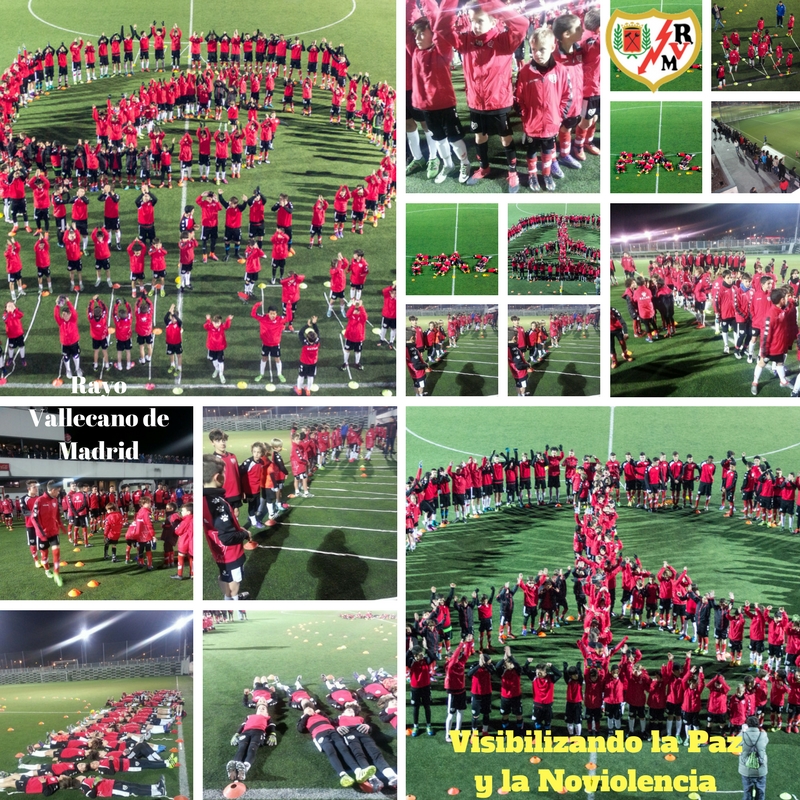 On the Canary Islands, on the same day, it was proposed to create Human Symbols in schools.  Thirty responded, sending a wide variety of photos which were used to make the video below.
In April, in the framework of "The World Forum on Urban Violence and Education for Peace and Coexistence" the proposal was broadened to all schools across Madrid.  Twenty responded.  At the end of the Forum a human peace symbol was formed with the pupils of Colegio Addis de Villaverde.
For the next 30th of January the "human peace and nonviolence symbols" campaign is proposing actions to the more than 15,000 educational centres across Spain, thereby taking the initiative to a new level in the visibilisation of peace and nonviolence among young people in education.
Each school will accompany these activities with the actions that they consider to be appropriate.