Opening of the II IPB International Conference
This post is also available in: French, Italian, German, Greek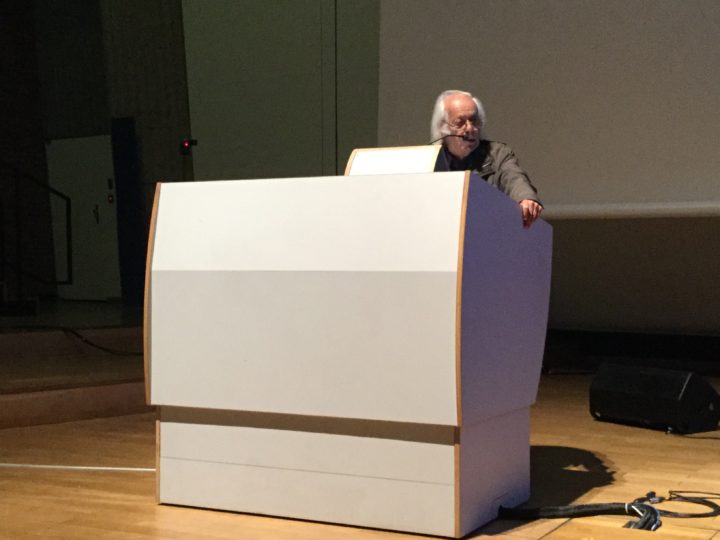 The Congress opened, after a musical interlude, with the welcome given by Ingeborg Breines, co-president of IPB [International Peace Bureau] along with Reiner Braun, with more than a thousand participants. "We are here to understand, work together in friendship and to present alternatives to war and weapons," said Breines. She added: "To think that injustice can be resolved by military means is naive". Then she recalled Gorbachev and his recognition of the Movement for Peace, without whose strength it would not have been possible to end the Cold War.
It was followed by greetings and interventions from the institutions present: The President of the Technical University of Berlin, the Berlin Minister of Finance and the representative of the Federal Government who spoke on the issues of disarmament and arms control, although his speech was not free from a certain element of hypocrisy.
The Apostolic Nuncio of the Holy See in Berlin brought the greetings and encouragement of Pope Francis; then, after the broadcast of the video of the Australian network Conference for Peace, the opening speeches took place.
The only intervention worth highlighting after a long series of rather dull speeches, and which elicited warm applause was the last, by Samir Amin, an economist and director of the Third World Forum. Amin denounced in no uncertain terms that, according to data from SIPRI, over 75% of the world's military spending is supported by the West together with Japan, belying the Ban Ki Moon phrase "the world is over-armed and peace is underfunded." In fact, "it is not the world that is over-armed, but the West". "If we dismantle NATO, all the rest is chatter," he said forcefully. He added that "to ensure health, education and decent work runs counter to neo-liberal policies", which therefore must be radically challenged.
The Congress goes on throughout Saturday, October 1, with several workshops and conferences that will continue throughout the day. At 19 hs, in the square outside the university, the symbol of peace will be formed by people, which will then transform into the symbol of nonviolence.