Members of various social and political organisations staged a sit-in in front of the Peruvian consulate in the city of Cordoba in repudiation of the overthrow and imprisonment of the legitimate president Pedro Castillo.
The demonstrators expressed their repudiation of the violation of human rights by the de facto government installed and demanded the immediate resignation of Dina Boluarte, as well as the holding of a Constituent Assembly, which would allow for a profound modification of the neoliberal structure to which Peru is subjected under the Fujimorist Constitution of 1993.
Among the demands was the call for justice for the 27 murders perpetrated by the armed forces of the state in the course of the widespread protests of the people against the parliamentary-judicial coup.
They also demanded the immediate release of Professor Pedro Castillo and the unrestricted respect of his human rights.
The sit-in took place in line with the resumption of protests in Peru, with the strike decreed by social and indigenous organisations in the southern macro-zone and in Cajamarca, where the Rondero movement announced its willingness to abide by the measure.
The organisers pointed out that this action is the beginning of a series of activities that will take place until democracy and human rights are fully restored in Peru.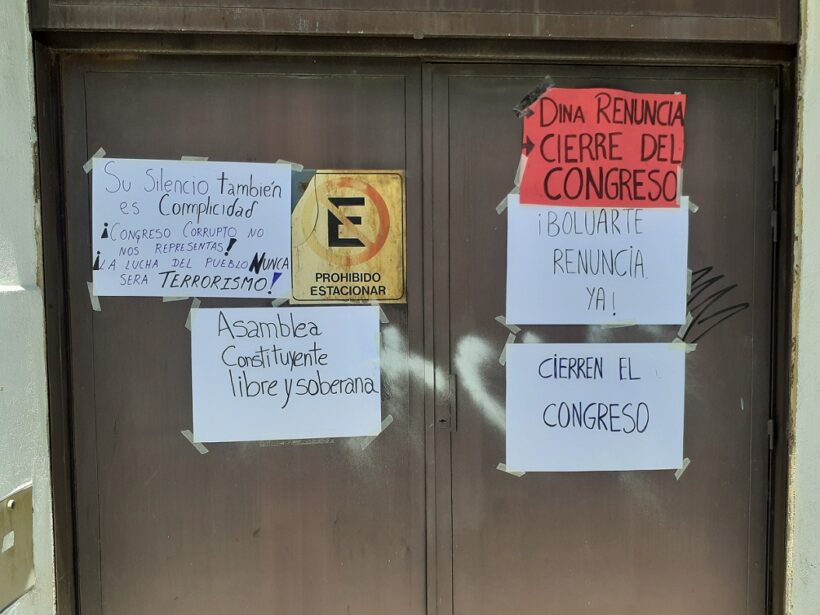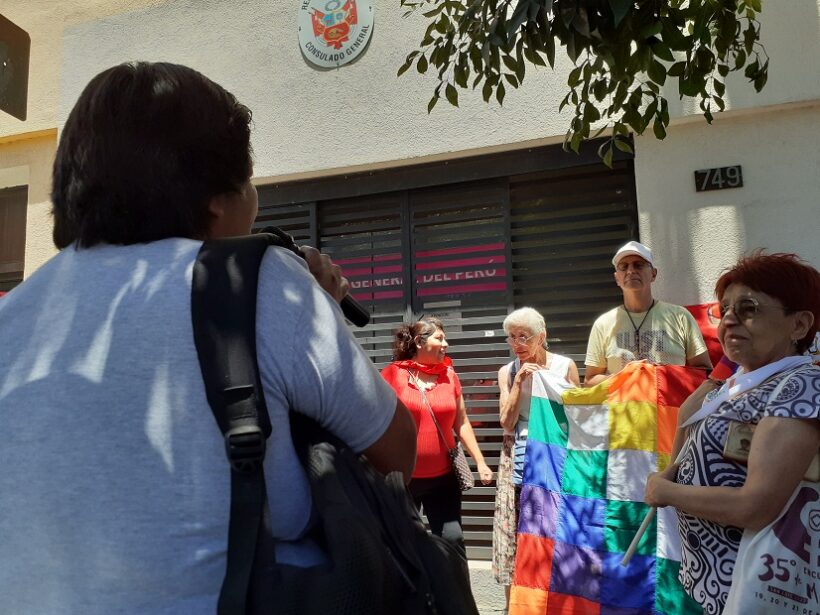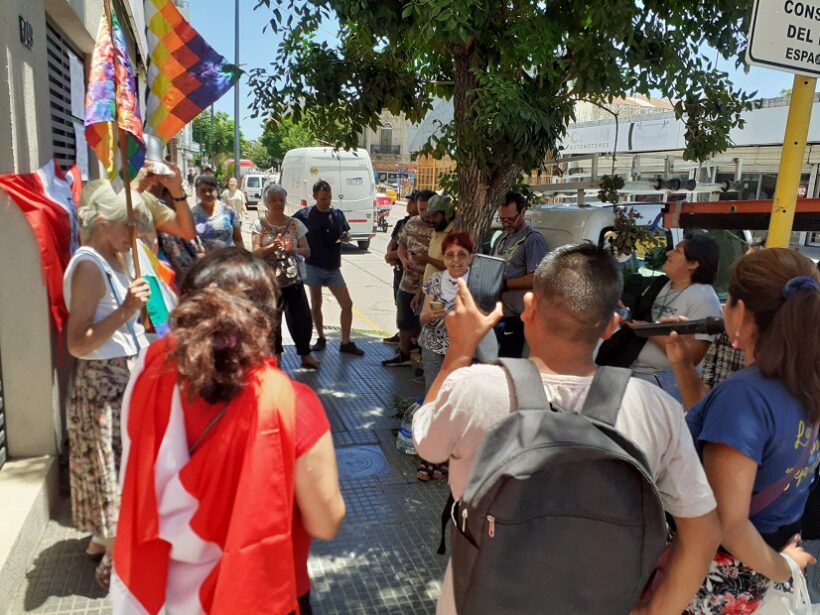 Speaking to Pressenza, Álvaro Torero, an activist with Nuevo Perú, summarised the significance of the action.