Commissioning of the newest and final new Ollis-class Staten Island Ferry that will begin carrying passengers across the harbor later this year. The Dorothy Day is the third Staten Island Ferry boat ever to be named after a specific woman, Dorothy Day the legendary 20th century journalist and Catholic peace activist.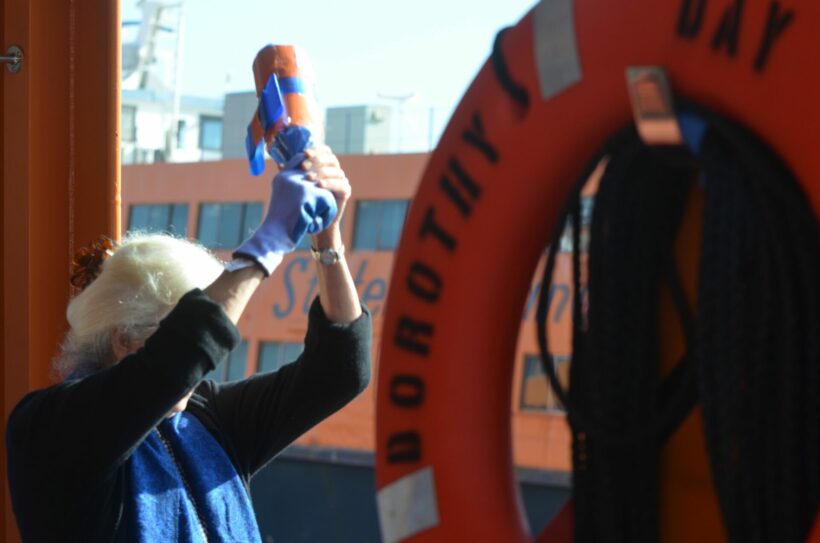 Martha Hennessy, Day's granddaughter and fellow social justice advocate, was on hand to smash the ceremonial bottle of champagne on the stern of the new boat, invoking the name and echoing the sentiments of her grandmother.
"In the name of Dorothy Day, may we abolish war and nuclear weapons," Hennessy declared as the bottle burst.
More Photos by David Andersson