Yesterday, during the early sessions of the Tenth Review Conference of the Parties to the Treaty on the Non-Proliferation of Nuclear Weapons (NPT), a number of U.S.-based civil society organizations gathered for a sit-in outside of the U.S. Mission to the United Nations. The sit-in ended after a number of protestors were placed under arrest. As diplomats were meeting, just across the street, to discuss the future of nuclear weapons, these activists were unequivocal in demanding a future without nuclear weapons. Their actions highlight that, with the threat of nuclear war higher today than it has ever been in history, U.S. citizens are frustrated by the slow pace of nuclear disarmament, and frustrated in particular by the opposition of their government to the Treaty on the Prohibition of Nuclear Weapons (TPNW). These protestors understand that the TPNW lights a beacon toward a world without nuclear weapons. Yesterday, in calling on their government to stand on the right side of history, they bravely put their own safety at risk, in the hope of preserving the safety of future generations.
Report and Photos by Seth Shelden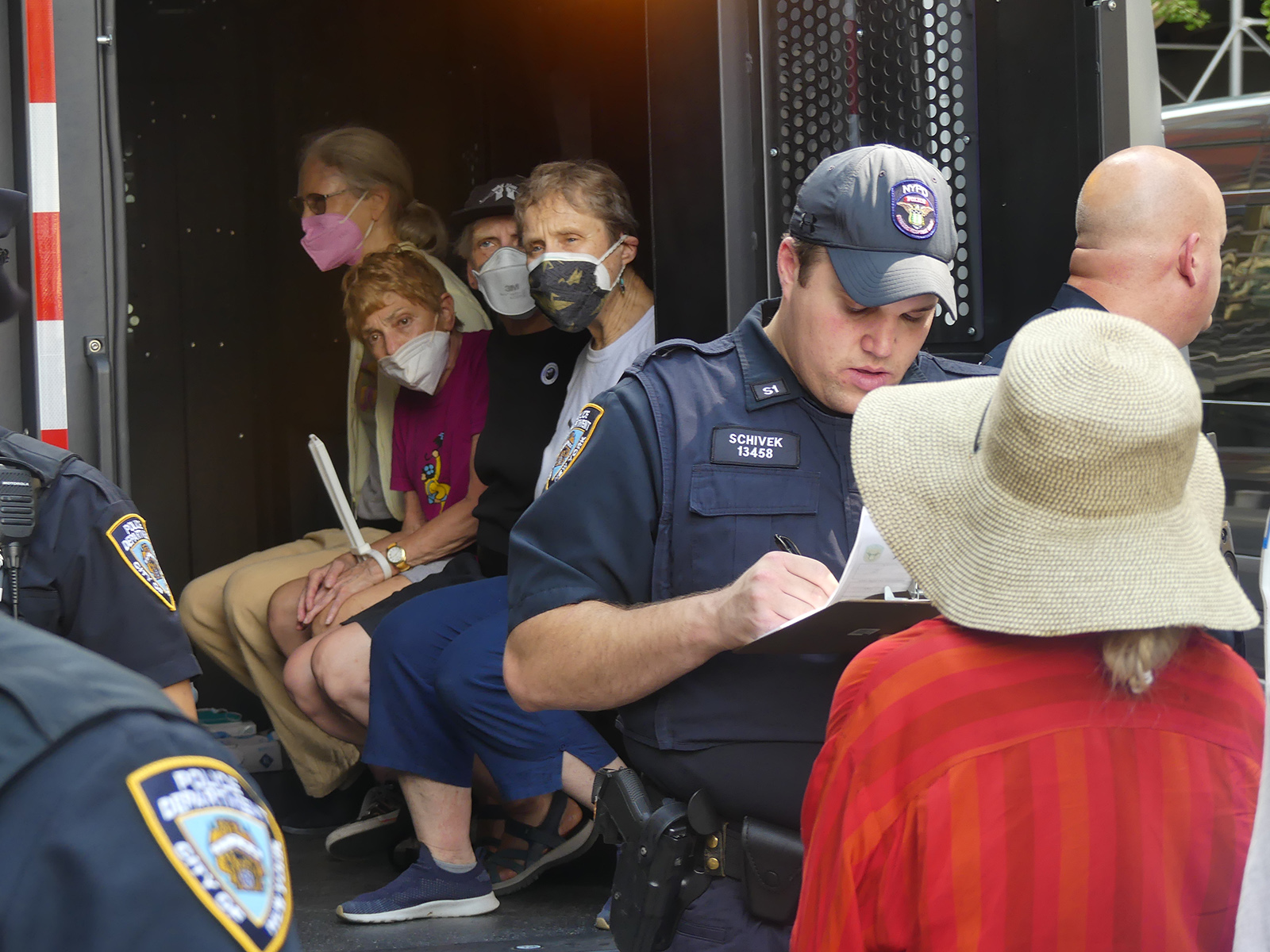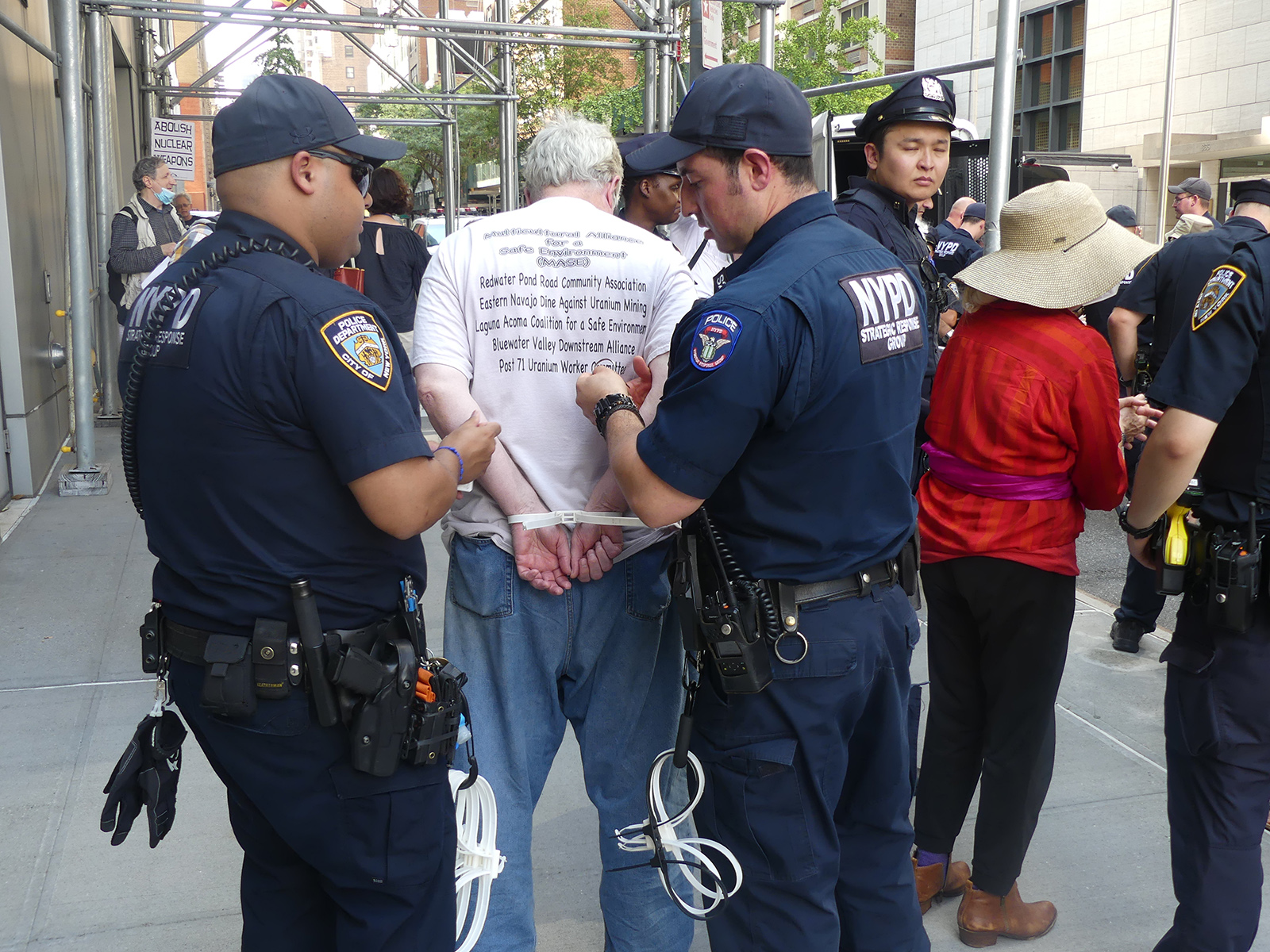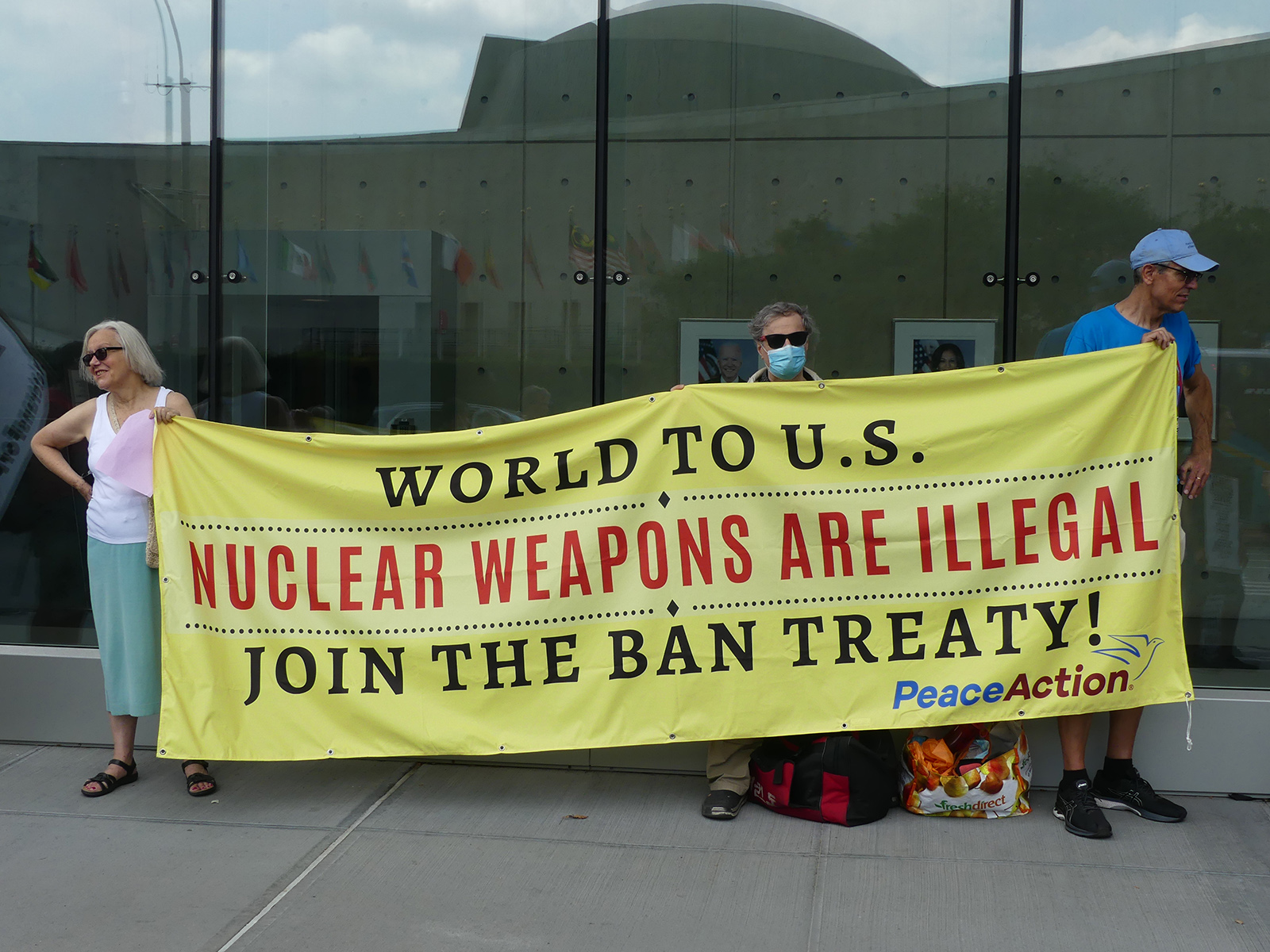 ---
Seth Shelden, United Nations Liaison with the International Campaign to Abolish Nuclear Weapons (ICAN).