On October 15, it was announced that Kawasaki Akira (Peace Boat Executive Committee Member, International Campaign to Abolish Nuclear Weapons (ICAN) International Steering Group member) has been selected as the recipient of the 33rd annual "Kiyoshi Tanimoto Peace Prize." Kiyoshi Tanimoto, a Methodist minister who was exposed to the atomic bombing in Hiroshima, devoted himself to the relief of A-bomb survivors and the peace movement in the immediate aftermath. He became well known internationally as one of the six Hiroshima survivors whose experiences of the bomb and later life are portrayed in John Hersey's book Hiroshima. The Peace Prize was established by the Hiroshima Peace Center in 1987, the year following Reverend Tanimoto's death. Reverend Tanimoto's legacy is also carried on by his daughter, Kondo Koko, who was just eight months old a the time of the bombing and is now an internationally recognized peace advocate.
The first to be awarded this prize was Norman Cousins, who was instrumental in bringing the so-called "Hiroshima Maidens" to the United States for treatment. Subsequent laureates include Nakazawa Keiji, author of Barefoot Gen; atomic bomb survivors Setsuko Thurlow, Tsuboi Sunao, and Ogura Keiko; and former mayors of Hiroshima Hiraoka Takashi and Akiba Tadatoshi.
Kawasaki Akira was selected for the 33rd Kiyoshi Tanimoto Peace Prize for his work in organizing numerous Hibakusha testimonies and programmes with youth around the world through the "Global Voyage for a Nuclear-Free World: Peace Boat Hibakusha Project," as well as his activities within Japan and internationally as part of ICAN toward the adoption of the United Nations Treaty on the Prohibition of Nuclear Weapons (TPNW) and subsequent campaigns calling on all states to join the treaty.
Comment by Kawasaki Akira upon this announcement
It is incredibly humbling to receive an award in the name of Reverend Kiyoshi Tanimoto, who devoted himself to the relief of the atomic bomb survivors. I feel that we have now entered a time when it is necessary for those who have not directly experienced war to convey the horrors of war.

Throughout my time with Peace Boat, I have worked to share the testimonies of the Hibakusha of Hiroshima and Nagasaki with the world. This has always been a collaborative effort between many people – the Hibakusha themselves and those people around the globe who receive and welcome them, as well as the youth, interpreters and media who connect them. Through these voyages, we have also built connections with those who have been victims of war around the world, as well as nuclear survivors globally. We cherish this circle of people and hope to expand it yet further.

It was through the action of people who were moved by meeting Hibakusha that the Treaty on the Prohibition of Nuclear Weapons was adopted and entered into force. There is only a short time left for the Hibakusha in their own voices to tell us that nuclear weapons are unacceptable. Nevertheless, the treaty will live on and will continue to bind countries in the future. We will continue to work with partners of ICAN to ensure that Japan and all other states join this treaty.
Kawasaki Akira
October 15, 2021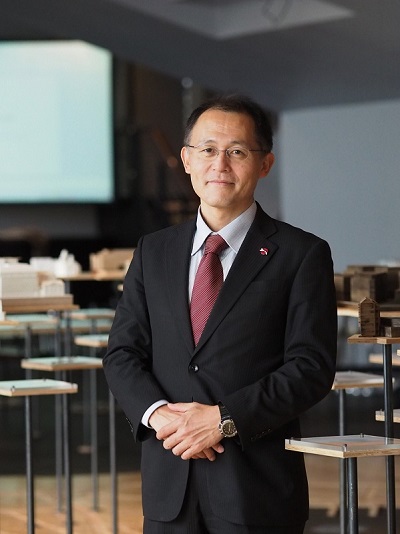 An award ceremony will be held on November 14, 2021 (Sunday) at the Hiroshima Institute of Technology.
Peace Boat is also seeking support for work to record and share the experiences and appeals of atomic bomb survivors with people around the world, as part of the "Every Second Counts for the Survivors: Peace Boat Hibakusha Project Online." Please see here for details on how to support, including volunteering, hosting a Hibakusha testimony event, or donating to make these events possible.