Youth and Adult Education was the theme of this week's CLADE Assembly
This post is also available in: Spanish, Portuguese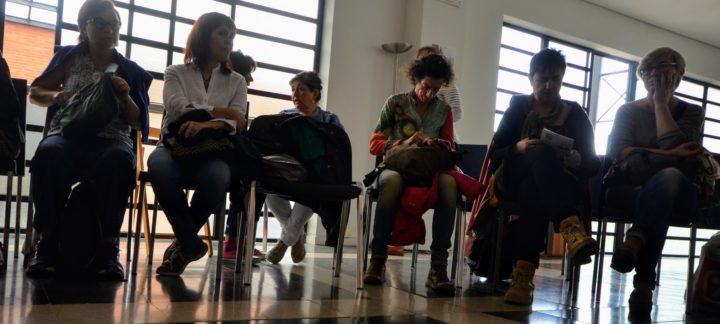 CLADE's Regional Assembly panel, which took place virtually this Tuesday 27 October as it has been every week, allowed reflecting on the context and proposals of Youth and Adult Education (EPJA from Spanish) looking forward to the VII International Conference on Youth and Adult Education (Confintea).
The meeting was held in alliance with the Council of Popular Education of Latin America and the Caribbean (CEAAL), the Colombian Coalition for the Right to Education (CCDE) and the DVV International and showed EPJA, its meaning, the aim for recovering a place in the Region as well as the importance of the participation in Confintea VII. It was possible to show the power of the joint action of networks and organizations, of the Youth and Adult Education movement in Latin America and the Caribbean, as well as to build proposals, defining where it wants to be, anticipating what it wants, with a vision of present and future.
It should be noted that each of the interventions had the opportunity to project some videos, very illustrative of the situation of education for youth and adults, with testimonies of students and the specific presentation of the national case of Colombia.
A very motivating intervention was made by Roberto Catelli from Brazil, questioning the Latin American states that have done nothing but increase social, technological, and educational gaps, diminishing budgets for education and neglecting this very fundamental right.
The voices from the territories were collected, thanks to a panel with the participation of an indigenous student from Peru, Nancy Ito Chaiña; an Argentinean teacher and researcher of education in prisons, Francisco Scarfó; Benjamin Berlanga who participated from Mexico and Kepler Aurelien from the Institut Culturel Karl Leveque of Haiti; who with their analyses contributed with very significant inputs to the debate and also made some proposals based on their experiences.
Before finishing, the interactive board was presented on screen where the contributions of those present were collected, their inputs around the five axes presented, as well as questions or comments received in the chat and social networks during the transmission of the event.
With the final words of Gerardo Lombardi, from the Directive Committee of the Latin American Campaign for the Right to Education (CLADE), this week's virtual meeting came to an end and the feeling that time was short for so much interest in exchanging and reflecting together.