The court convicted the whole party and organization of Golden Dawn. 
Thousands of people gathered this morning outside the Court of Athens waiting for the announcement of the decision for the Golden Dawn trial.
Schools, unions, organizations, political parties, anti-fascists were all there. The leaders of the political parties of SYRIZA, Greek Communist Party and DiEM25, Tsipras, Koutsoumbas and Varoufakis, also attended the rally demanding the conviction of the neo-Nazis.
Upon hearing the verdict, the crowd erupted in applause and anti-fascist slogans. The police responded with water, chemicals, flash bangs and violence, wanting to disperse the rally.
For directing a criminal organization, the party leader and former MPs were found guilty: Nikos Michaloliakos, Ilias Kasidiaris, Giannis Lagos, Giorgos Germenis, Ilias Panagiotaros, Christos Pappas and Artemis Mattheopoulos.
Guilty of membership of a criminal organization: Aggos, Apostolou, Kazantzoglou, Kalaritis, Michalaros, Barekas, Papavassiliou, Papadopoulos, Popori, Roupakias, Skiatounis, Skalkos, Stergiopoulos, Stratos, Tsakanikas, Tsorvas, Tsalikis, Hatzidakis, Hrisafitis .
For the murder of Pavlos Fyssas, the court found Giorgos Roupakias guilty of all charges, including premeditated murder, along with: Georgios Patelis, Ioannis Kazatzoglou, Ioannis Aggos, Anastasios Marios Anadiotis, Georgios Dimou, Elpidoforos Kalaritis, Ioannis Vassilios Komianos, Konstantinos Korkovilis, Anastasios Michalaros, Georgios Skalkos, Giorgos Stampelos, Leon Tsalikis, Athanasios Tsorvas, Nikolaos Tsorvas, Aristotelis Hrisafitis. Santorineos and Tsakanikas were acquitted due to doubts.
Kyriakos Antonakopoulos, Ioannis Kastrinos, Anastasios Pantazis and Antonios Hatzidakis were convicted of dangerous bodily harm for the attack on members of PAME (All-Workers Militant Front).
For the attack on the Egyptian fishermen, the following were convicted for attempted murder: Dimitris Agriogiannis, Markos Eugenikos, Thomas Marias, Anastasios Pantazis, Konstantinos Papadopoulos.
Pavlos Fyssas's mother, Magda, shouted with vindication: "Pavlos, you did it, my son!" 
Photos: Evita Paraskevopoulou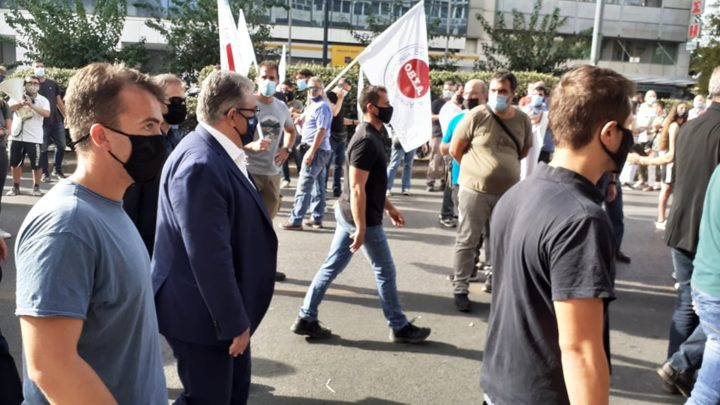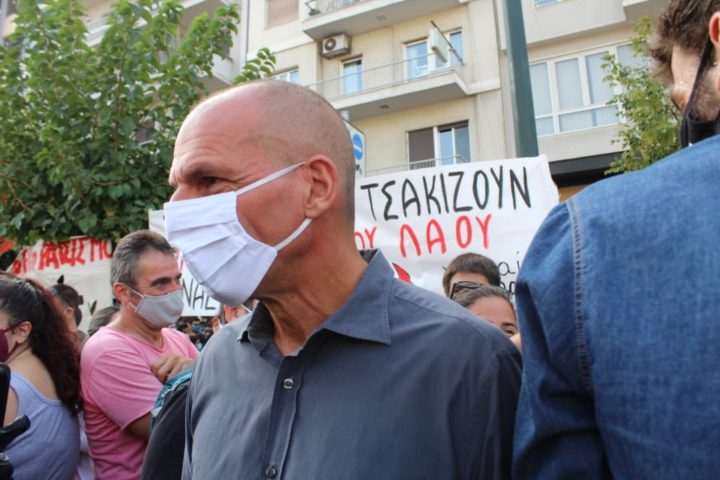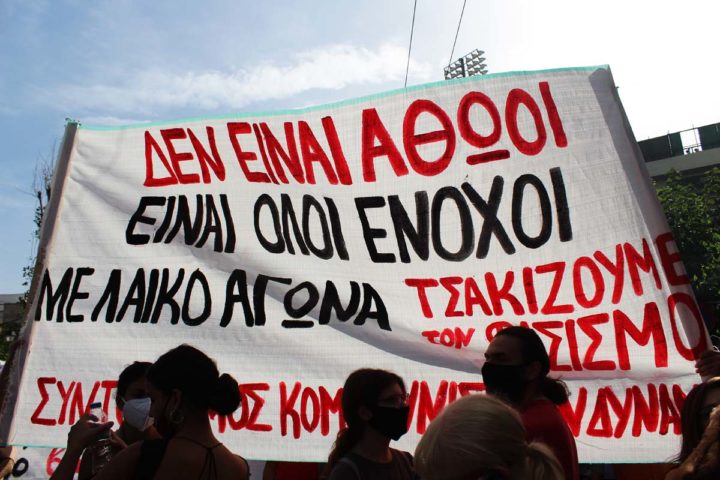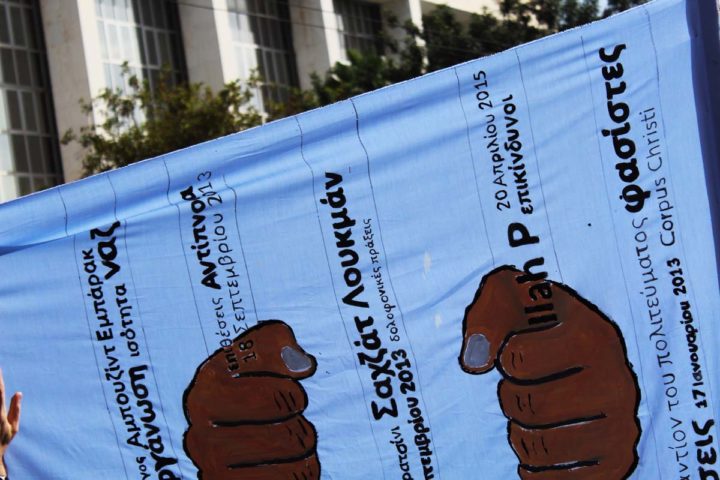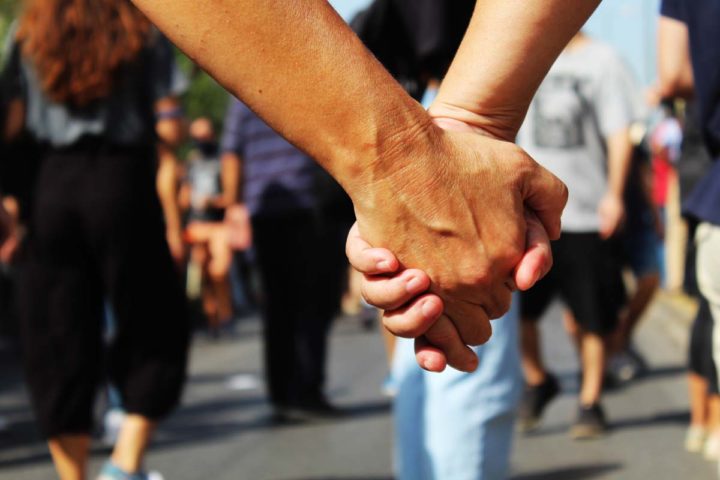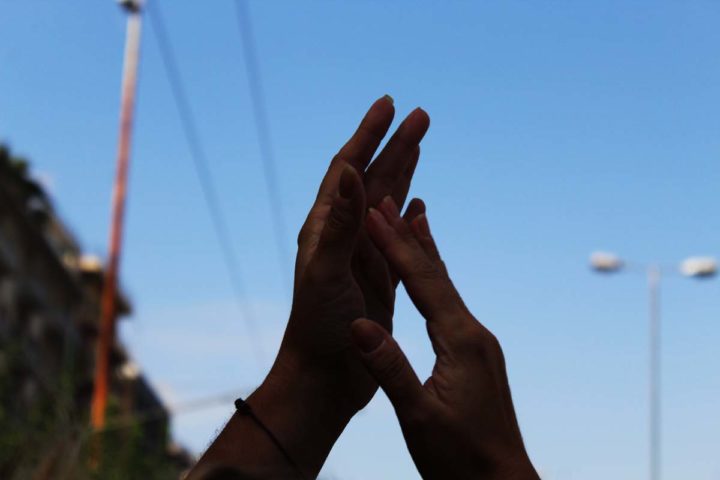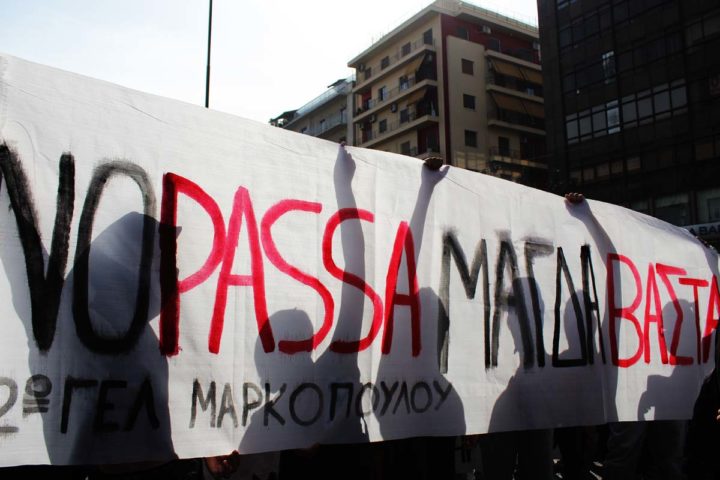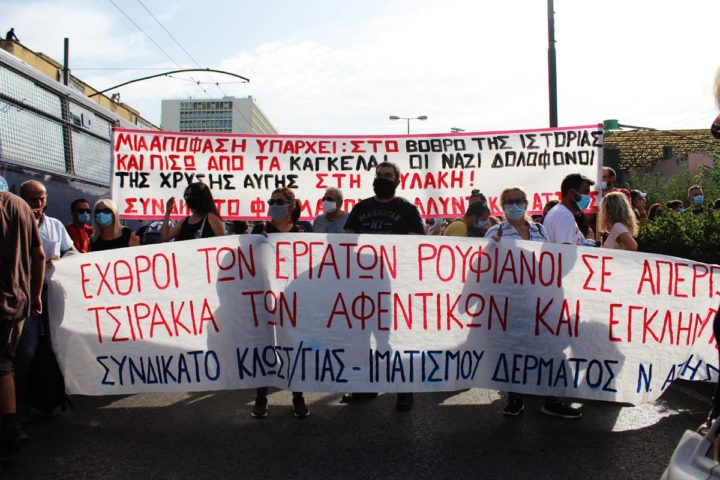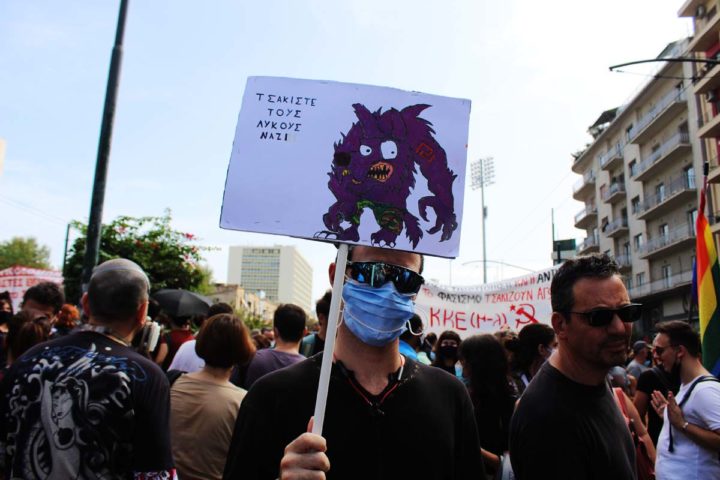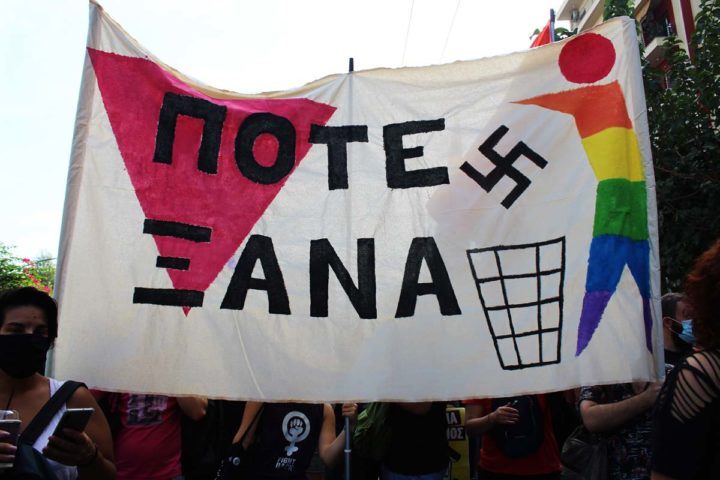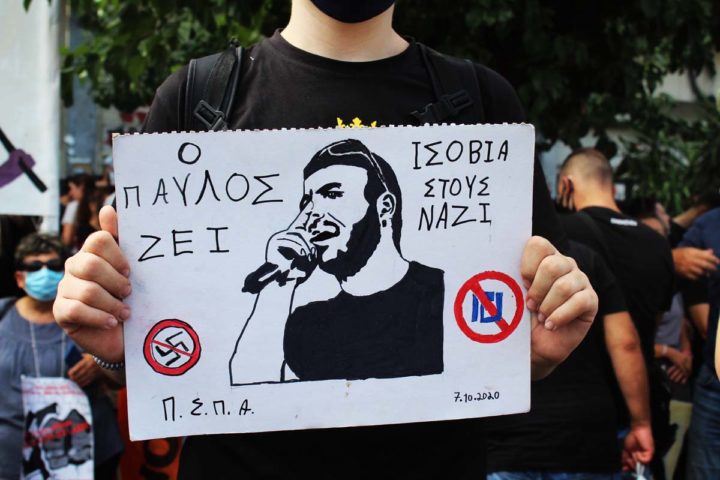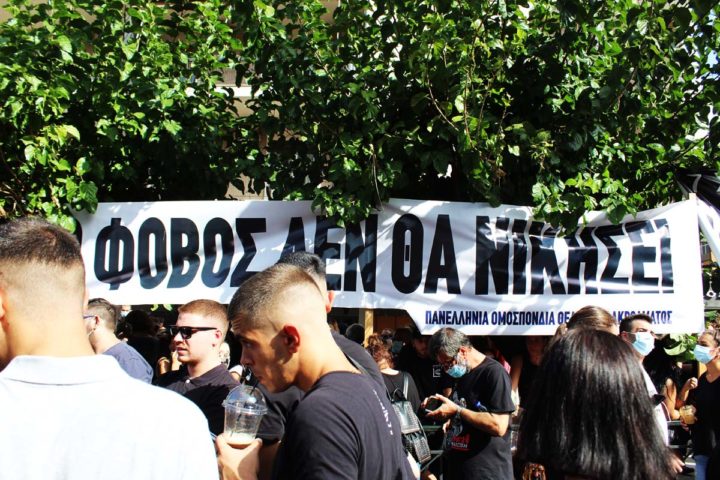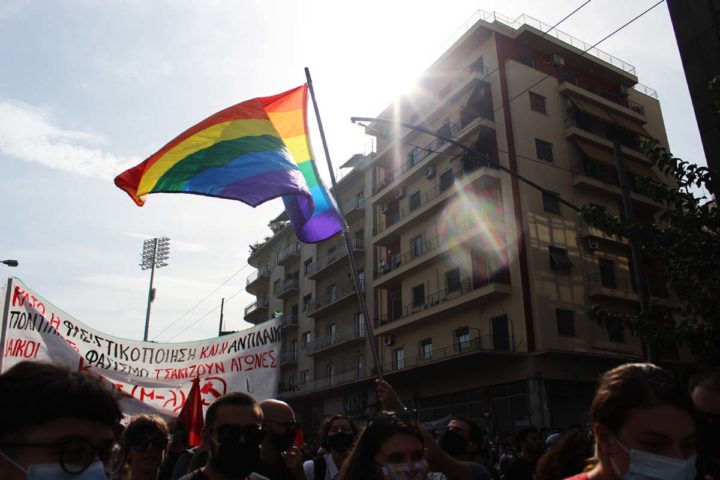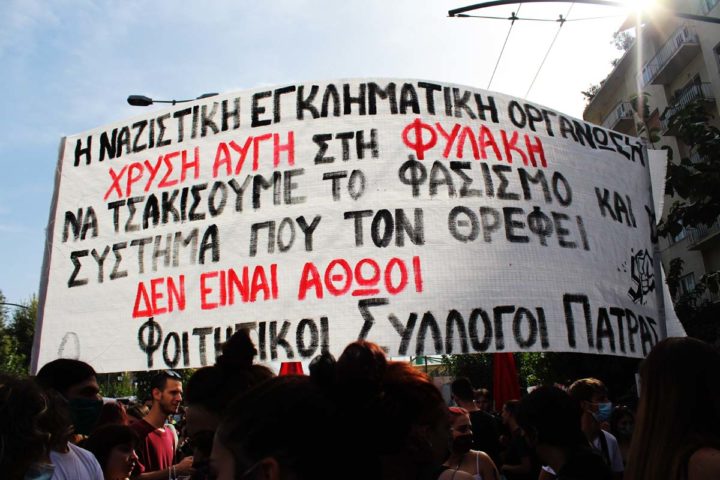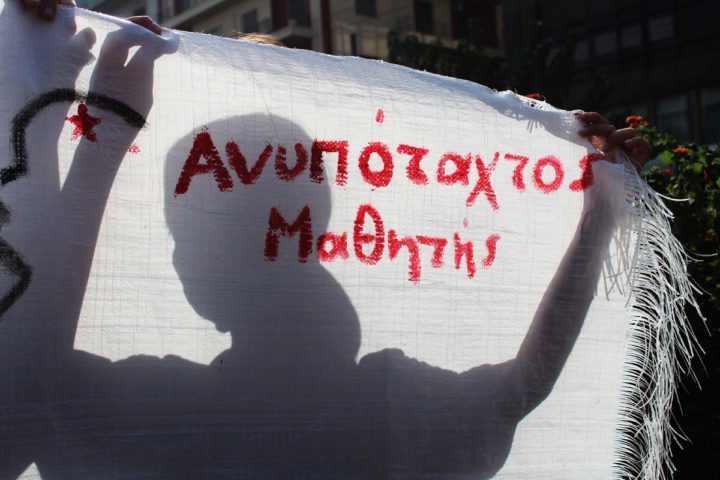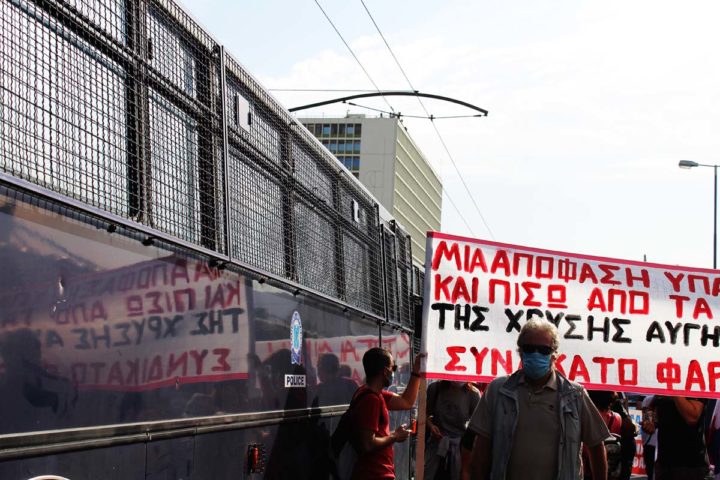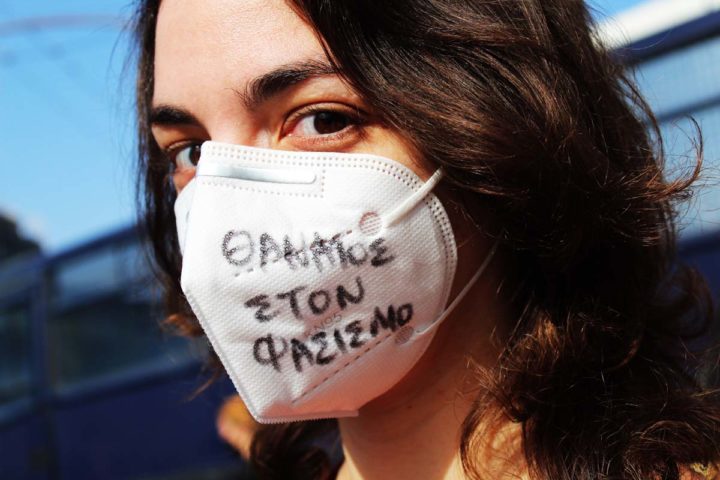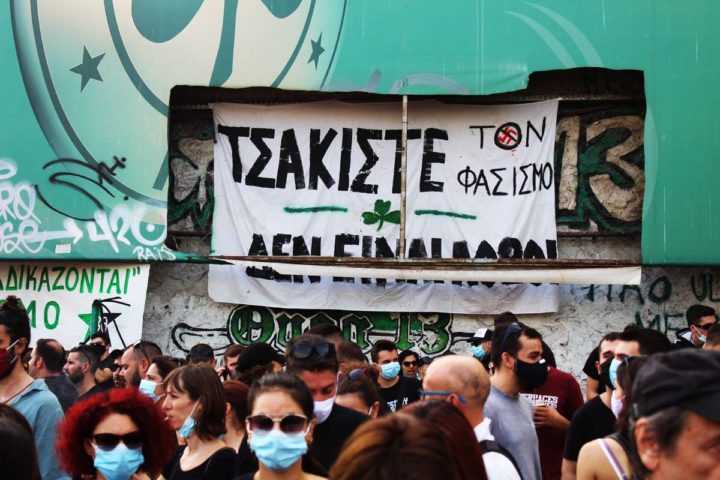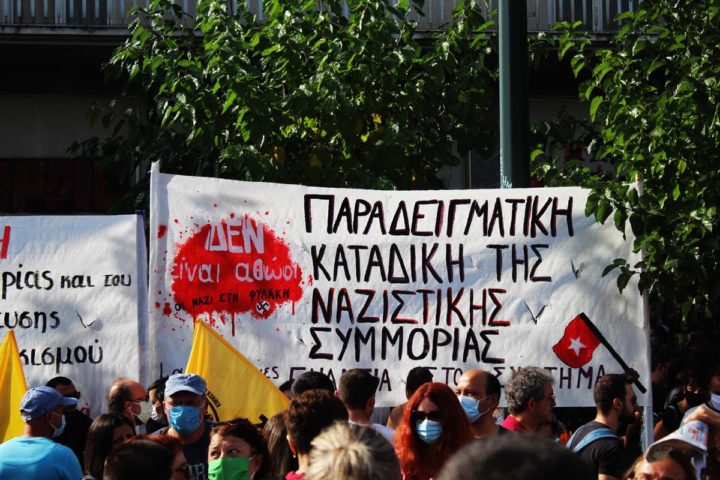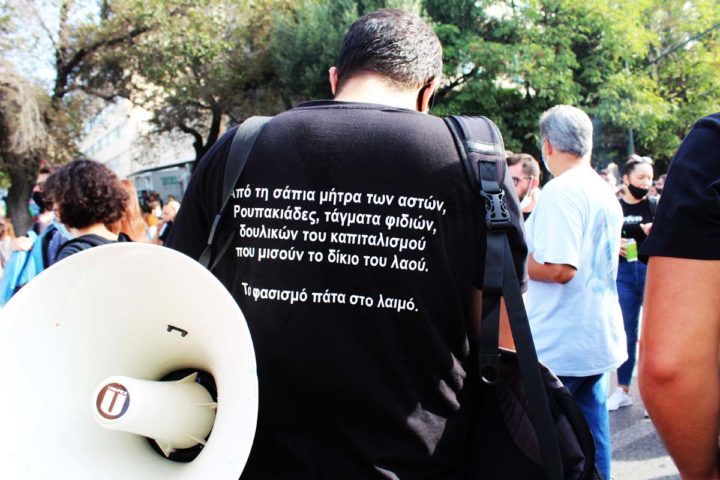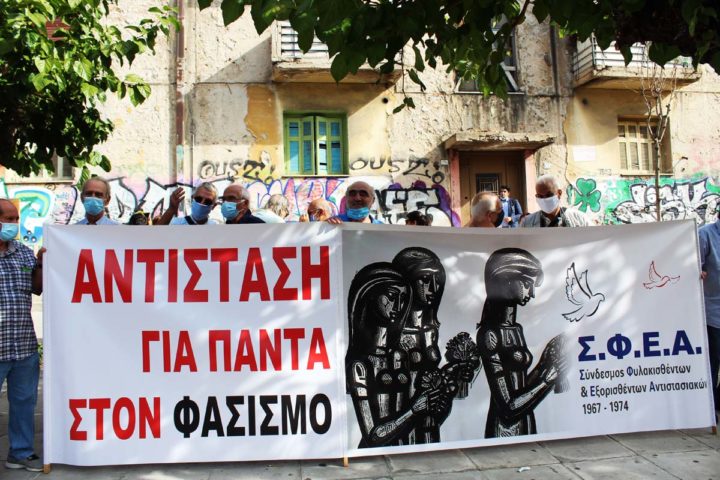 Φωτογραφίες: Χρυσούλα Πατσού