This is an unprecedented moment in our history, in terms of the interaction between different cultures, which is generating important crises. At the same time, it opens up enormous possibilities for a new spiritual horizon, which will have its social correlate. We believe that Convergence of Cultures has much to contribute to this sense.
It is with this spirit that we invite you to meet us to think about the situation of the Base Teams and the different activities in progress. We are interested in knowing the diversity of spaces of participation that are contributing to the field of cultures and especially of those giving answers to the conflicts related to the migrations, racism, discrimination and violence that cultures suffer.
See you on Sunday, the 21st.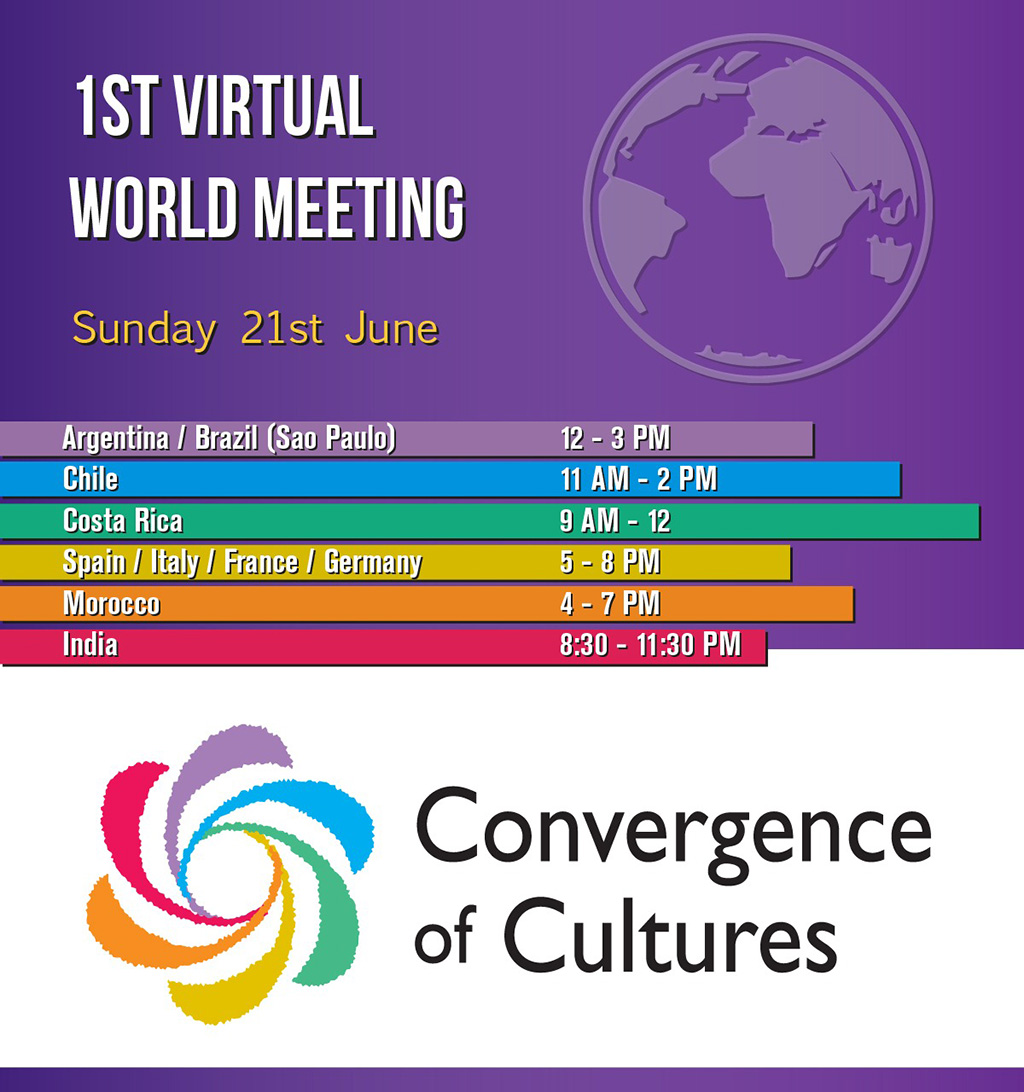 Registration link: https://forms.gle/n4PtMw8NXLNQ2HHD9