Protests against Beijing's National Security Law: A View from the Ground
This post is also available in: French, Italian, Greek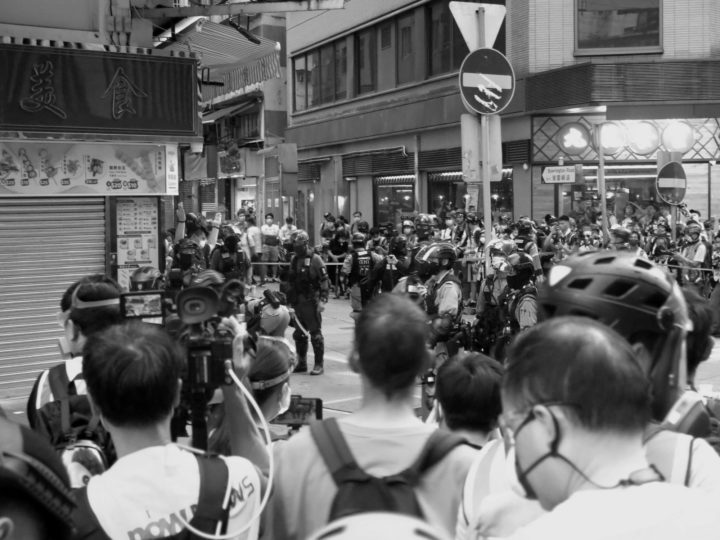 In spite of the Corona-virus Pandemic that has swept throughout the planet, unrest in Hong Kong has remained unabated, with news of arrested activists and contentious wrangling among lawmakers even during the lockdown which has virtually paralyzed whole cities and countries. After a brief lull in the social and political unrest over the proposed extradition bill late last year which saw Hong Kong mired in a tussle between pro-democracy forces and the government comes a new wave of fresh protests in the shopping and business districts of Hong Kong.
Matters came to a head in recent days when the Chinese legislature voted to pass the National Security Law which effectively circumvents the city's autonomous legislative process. The NPC passed a resolution by 2,878 votes to one with six abstentions to grant its standing committee the power to discuss and approve the proposed national security law. Details of the law has not been unveiled but it will ban both "behavior and activities" that endanger national security.The legislation, aimed at stamping out protests that have racked the city for the past year, would ban "any acts or activities"that endanger China's national security, including separatism, subversion and terrorism – charges often used in mainland China to silence dissidents and other political opponents. It would also allow national security agencies to operate in the city.
Critics say its implementation could effectively dismantle the "one country, two systems" framework under which Hong Kong is governed and will ultimately affect the freedoms and autonomy of the city.
May 24, people began a march to oppose the national security law and the national anthem bill but were dispersed by police after 10 minutes, with hundreds of police deployed to disperse the crowd in Causeway Bay. On Friday, protesters gathered in shopping malls located in Kwun Tong and Central. They sang Glory to Hong Kong, chanted slogans to demand democracy and an independent investigation into police misconduct while riot police stood by outside. Police stand guard on a road to deter pro-democracy protesters from blocking roads in the Mong Kok district of Hong Kong on May 27, 2020.
Here is a candid glimpse of the latest rounds of street protests taken by a Filipino artist residing in Hong Kong who shared his photos and videos on Facebook. The shots were taken mostly in the areas of Mongkok and Causeway Bay.
Photos and Video Clips by Arnel Agawin
RiseHK_RedAssault by proxy / FreeHK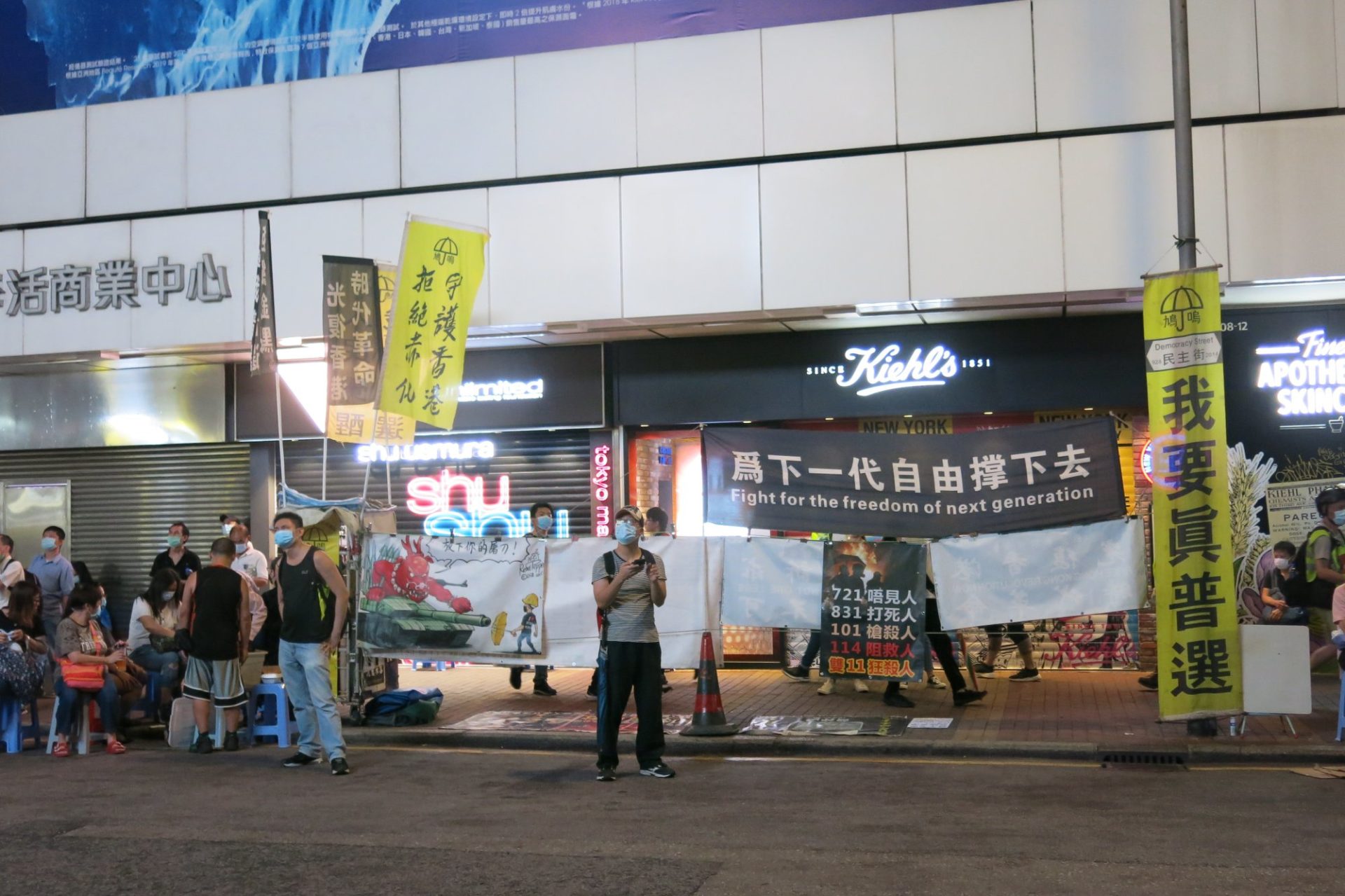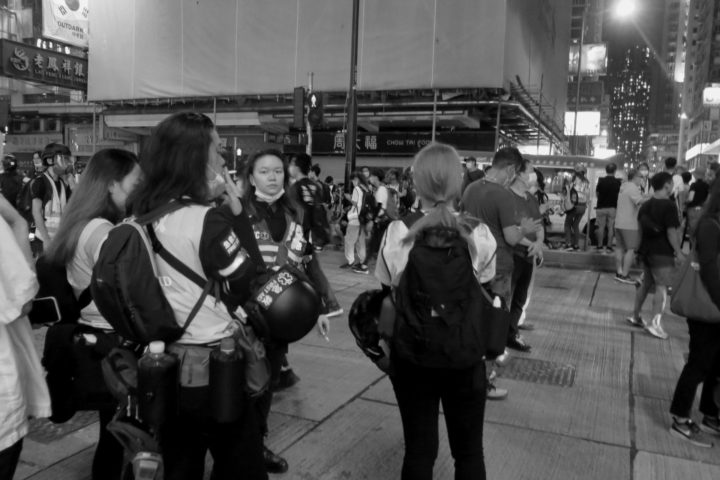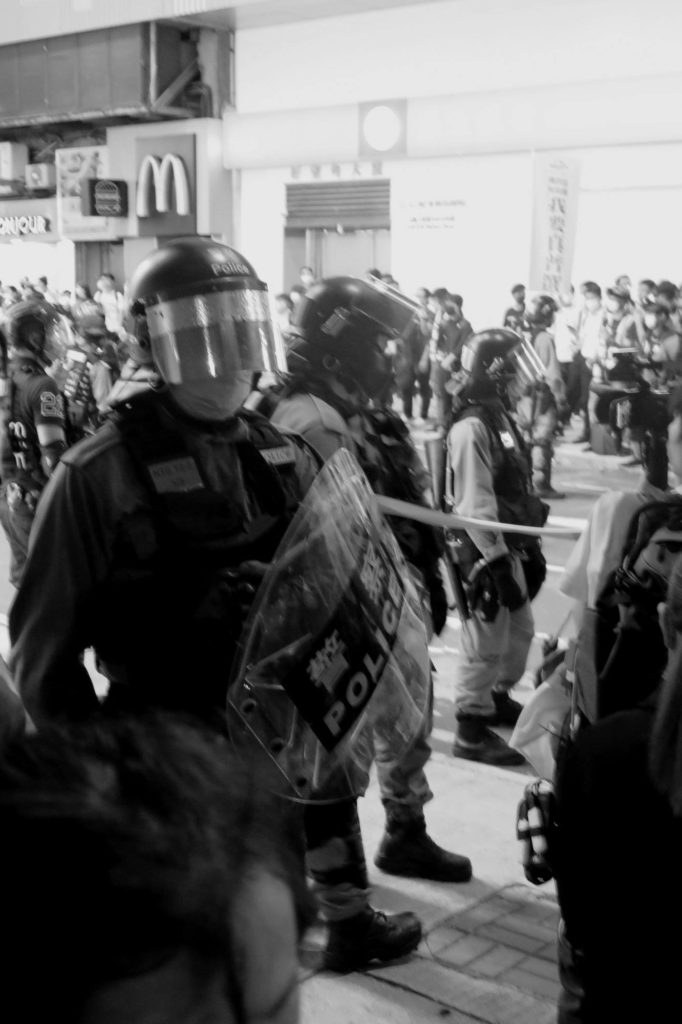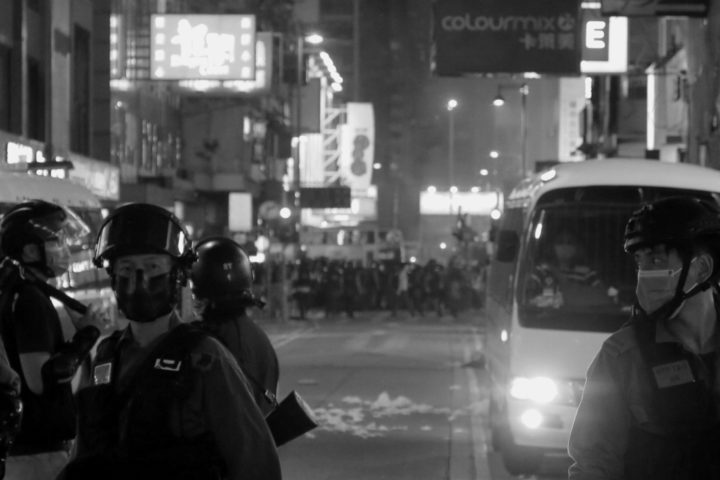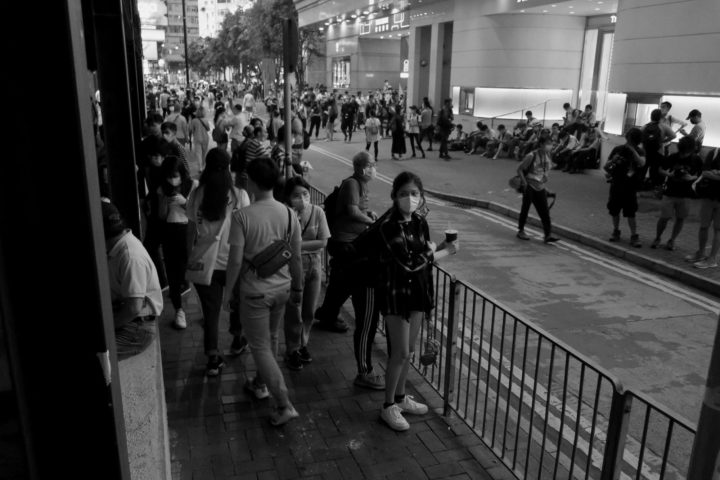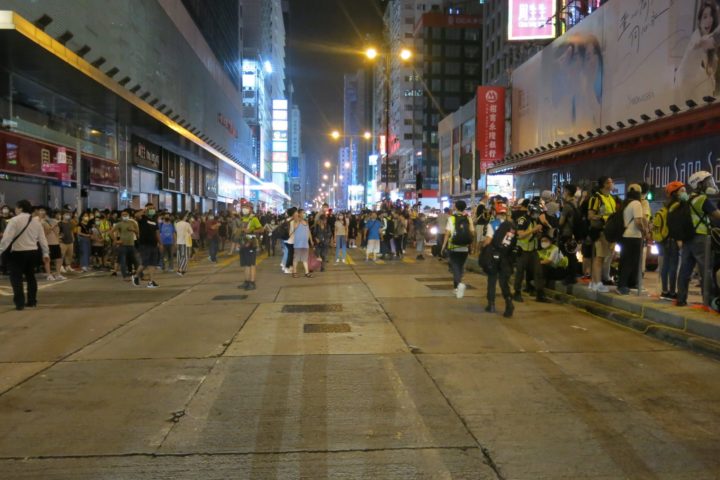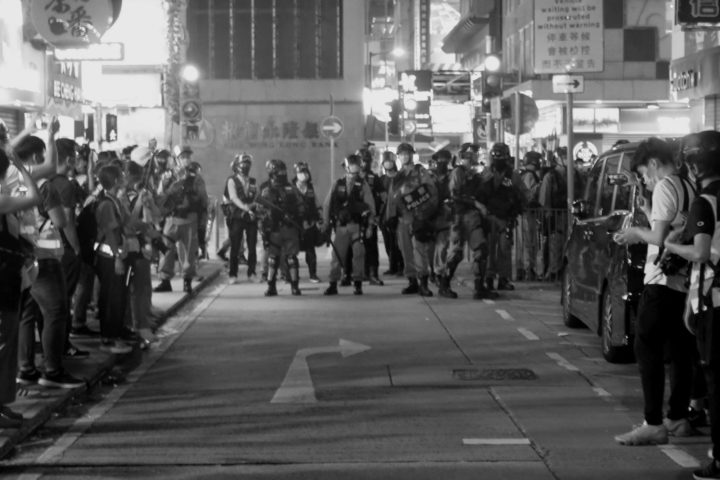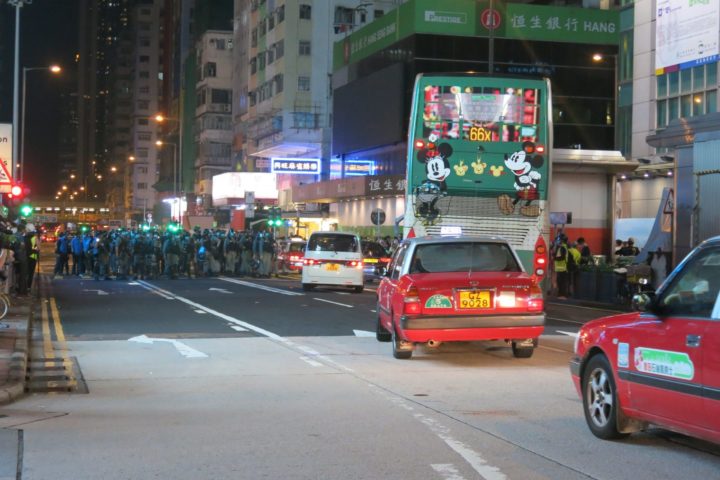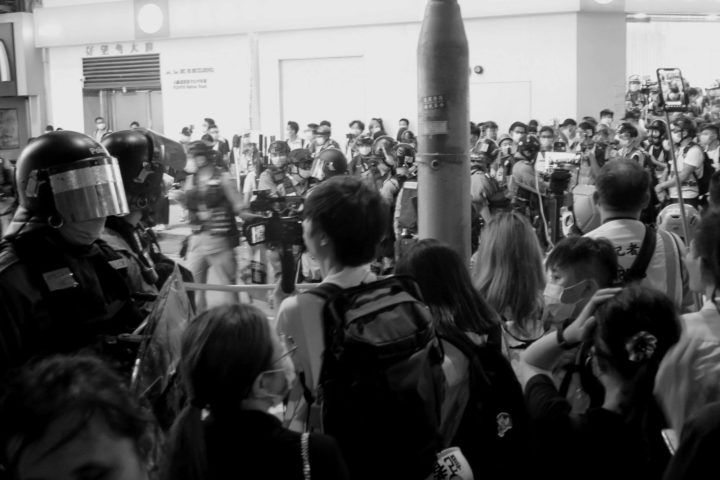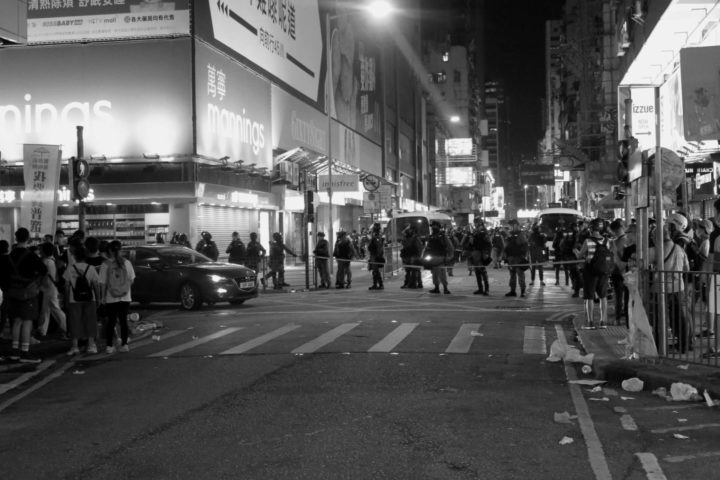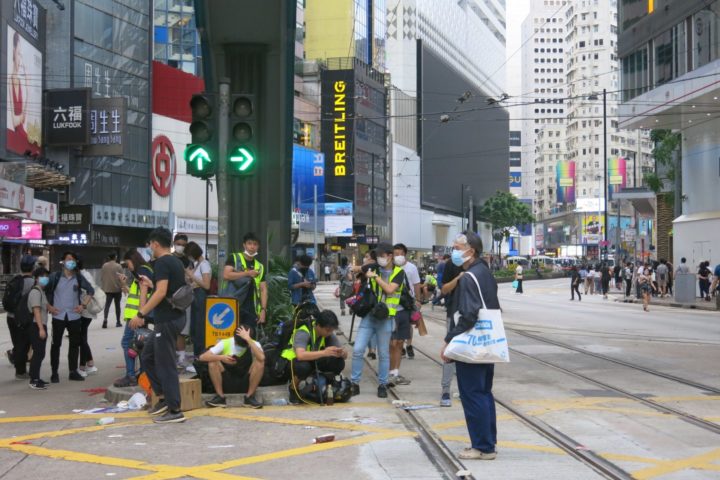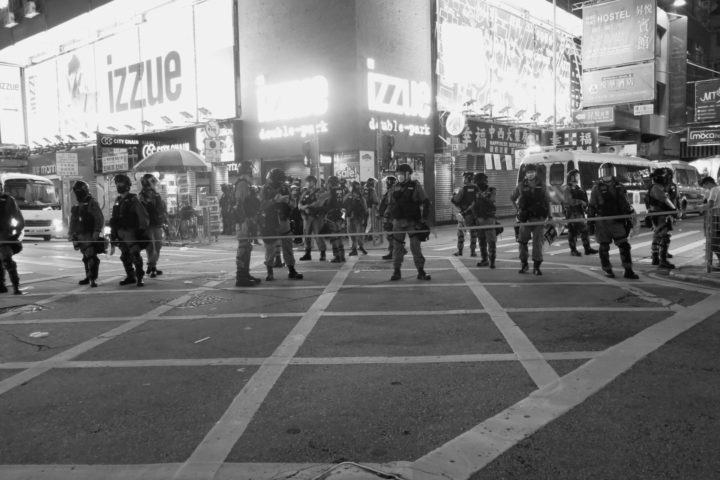 To view the whole album which contains video clips here. https://www.facebook.com/media/set/?set=a.10159678041730828&type=3