The Rise of Coalition Governments in the European Union
This post is also available in: Spanish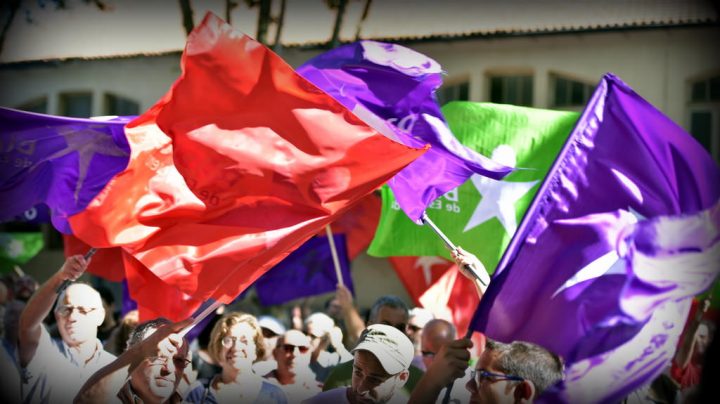 By Rachel Urbano
As Spain navigates itself through a deadlock election, it seems coalition governments have become the new normal within the European Union. Prime examples are neighboring Portugal and not too distant Italy, all within Southern Europe.
Upon the conclusion of Spain's 10N elections, bringing Spaniards to the polls for the fourth time in four years, the Spanish Socialist Workers' Party (PSOE) has won the most seats (120) followed by the People's Party (PP); 88, Vox; 52, United We Can (UP); 35, the Citizens Party (Cs); 10, and the More Country Party (MP); 2. An additional ten lesser known parties took a collected 43 seats among them. No party has gained enough seats to reach a majority (176 seats of the 350 in Spanish parliament) which will necessitate a coalition government. But neither the left (PSOE, UP, MP) nor the right (PP, Vox, Cs) block has enough seats to reach a majority, with 157 and 149 respectively.
Last month in Portugal, Antonio Costa was re-elected Prime Minister but his Socialist Party (PS) did not achieve the majority needed to control the Portuguese parliament (116 seats of 230). What differentiates Portugal from Spain is Costa won 108 seats putting PS just below the majority, but in an advantageous position. Rather than create an official coalition government, Costa was able to negotiate with the Left Bloc Party (BE) and the Portuguese Communist Party (PCP) that are similar in political leanings and won 17 and 19 seats respectively. Known for his negotiating skills, Costa was also able to emphasize that while the parties may have their divergences in certain policies, they all agree it is better for them to work together than to allow the right wing to gain control.
This agreement to work together but not in an official coalition government is referred to as the "geringonça" or contraption. Originally criticized by Costa's opponents back in 2015, it has proven to hold up and is considered a key element to the success of Portugal's government. Before the October election, Costa was interviewed about the future should PS be re-elected and when asked about whether he would opt to enter a more traditional coalition government, he stated "Why ruin a good friendship with a bad marriage?"
This is a far different approach than that of PSOE leader Pedro Sanchez. Sanchez became Prime Minister of Spain in June of 2018 after a motion of no confidence
was placed against his predecessor Mariano Rajoy of the PP. His initial government consisted of ten ministers from the PSOE, two from the Socialists' Party of Catalonia (PSC), and five independent. For the first time, women outnumbered men as leaders of the cabinet. In his first one hundred days in office, two ministers resigned after publicized scandals with fiscal and educational fraud. Catalonia's desire to separate itself from Spain, the trial of Catalonia's independent leaders (known as the Procés) and whether or not former dictator Francisco Franco's remains would be exhumed divided the political parties, making coalition difficult.
After Spain's budget failed to pass in April of 2019, Sanchez called for a snap election in which the PSOE took the most seats but fell short of the majority. Months of talks between party leaders failed to create a minority alliance, prompting the recent elections which Sanchez had hoped would get Spain out of the deadlock and put him in a better position to create a lasting government.
In contrast to both Portugal and Spain, the driving force of the Italian coalition government was initially the far right League Party, headed by former Prime Minister Matteo Salvini. He was ousted after a controversial tenure as Prime Minister, often feuding with the then deputy prime minister Luigi Di Maio of the 5 Star Party. What is remarkable is the rise of the 5 star party, a populist movement started by comedian Beppe Grillo and spearheaded by Di Maio.
Touting themselves as an alternative to the bureaucracy, they gained enough seats to become second fiddle in the initial coalition. The League then gained more power aligning with the Democratic Party (PD), the center left government that had controlled Italian parliament prior to the first coalition. The rise of Spain's far right Vox, while less arbitrary in scope definitely aims to shock in a manner not unlike populist 5 star. If Vox continues to gain seats it is possible they could be part of a coalition government in the next two years, if not the party at its helm.
So what is to become of these future coalition governments? Should voters and parties alike come to expect the prevalence of minority alliances? Are majorities in Parliament slowly becoming a thing of the past? Time will tell as Spain scrambles to find a way forward after the latest election. However, one thing is imminent. Party lines will need to be crossed in order to move forward and Sanchez may benefit from taking a page out of Costa's playbook and agree to disagree. Maybe what Spain needs after all is not a bad marriage but a good friendship.
---
Rachel Urbano is an author, activist, and poet interested in languages, international relations, and politics. Particular areas of interest include Italy, LGBT+ rights, and global migrations. She resides in the Philadelphia area.