Rigoberta Menchú, Guatemalan and 1992 Nobel Peace Prize laureate, is on a visit to Chile and showed her concern about allegations of human rights violations by state agents during the Chilean protests on Sunday 3. This after meeting in Santiago with the National Institute of Human Rights (INDH).
Today she was at the central house of the University of Chile, together with Guillermo Whpei, President of the Foundation for Democracy. Rigoberta Menchú expressed her commitment to the struggle for human rights in Latin America and Chile for her position and especially her concern for the Mapuche people. After that, the letter that would be delivered to President Piñera was read, which was carried out in a march in which Joan Jara, Víctor Jara's widow, was also present. The letter was delivered to the office of parts of La Moneda [Government House], which indicated:
Sebastian Piñera
Your office.
Mr President:
We are in Chile and it fills us with emotion to be in this prodigious land that has given our America and the world great references of peace, culture, humanism and the struggle for human rights, of the stature of Gabriela Mistral, Pablo Neruda, Salvador Allende, Violeta Parra and Víctor Jara, among so many other exemplary Chileans. At the same time, however, we note with indignation that broad sectors of this creative and hard-working people are being brutally repressed for exercising their legitimate right to protest and to demonstrate their just demands.
We are here to express our accompaniment and solidarity with a brotherly people who, before the world, are setting an example of what citizens can achieve when they unite to express the indignation accumulated over years of insensitivity and indifference to their reasonable and justified demands. We are also here to join in the denunciation of the grave and systematic violations of rights that have been taking place in recent weeks.
After knowing directly the reports of several of the major
human rights organizations and from listening to the personal testimonies of numerous victims of repression, we have seen that terrible acts of repression have been committed by elements of the security forces and others. against persons, women and men, of all social strata and all ages. In addition to the photographs and films that we have been able to review, we have been presented with evidence of the serious consequences of beatings, impacts of bullets and pellets, arbitrary detentions of thousands of people, stripping, torture – including boys and girls – sexual violence, rape for repressive purposes, disappearance of persons and extrajudicial executions. Those deaths and the pain they have left in so many families touches us deeply and is deeply indignant.
It is with great concern that we have been able to note that torture, arbitrary arrests and shooting at unarmed persons is not something that has begun at the present juncture. Multiple Testimonies and Hemerographic and Documentary Evidence
shows that these forms of repression have been systematically produced for a long time. We have been able to see that among other social sectors, these violations have been suffered with particular violence by student groups, unions and indigenous communities.
Faced with this grave situation, invoking the high values synthesized in the
Universal Declaration of Human Rights, we demand:
Respect for life and the fundamental rights of those who, with all due justice, demand a country of equality for all its citizens.
Immediately stop the police and military violence, leading to the arbitrary detention of thousands of people and caused thousands of injuries, many of them serious.
To unreservedly respect the right to peaceful demonstration of citizens for their legitimate demands.
Open effective spaces for dialogue, democratic and representative to give an affirmative response to the just demands of the citizenry.
Officially invite the Inter-American Commission on Human Rights to make a visit to the site of the events that will allow them to directly verify the violation of fundamental rights that is taking place in the different regions of the country and to record the events denounced in a report.
To initiate the corresponding legal procedures to promptly meet the central demand of broad sectors of the population for the convening of a national constituent assembly, which could translate the majority democratic aspirations into a new constitution.
Respectfully,
Rigoberta Menchú
Nobel Peace Prize 1992
Guillermo Whpei
President Foundation for Democracy
The photos are by Sergio Bastías: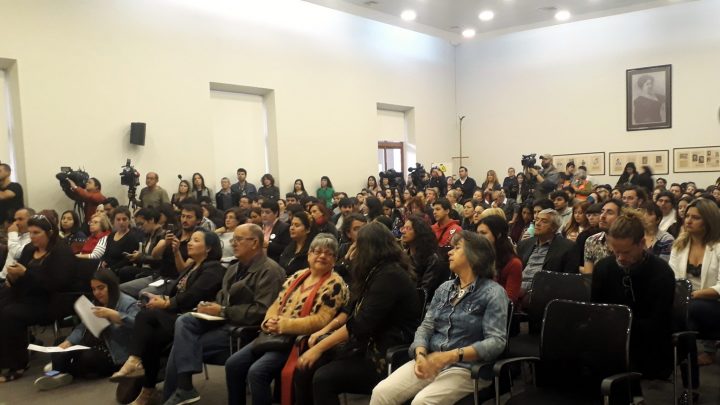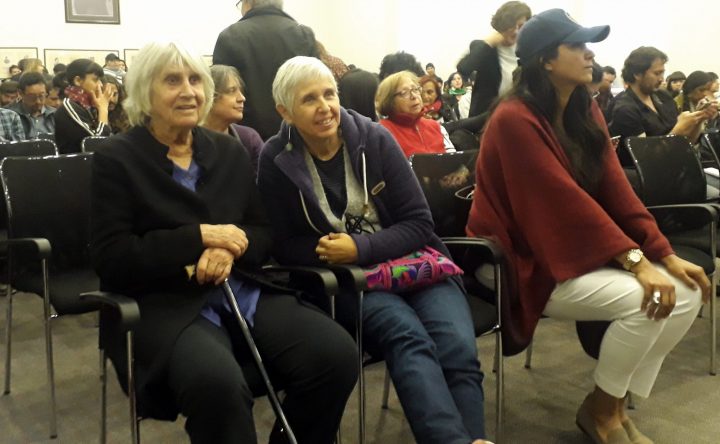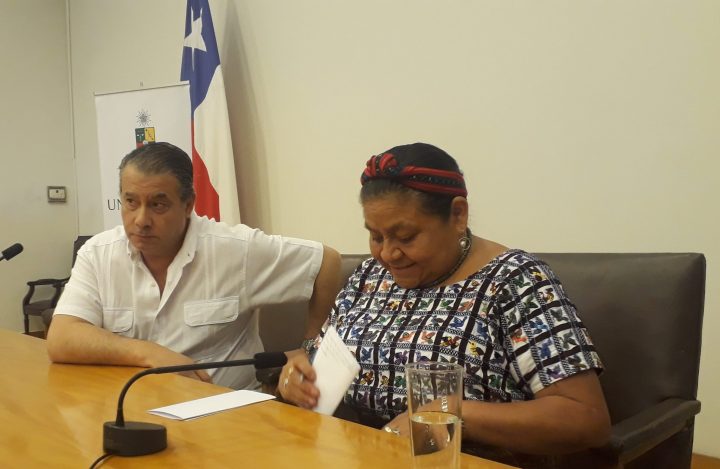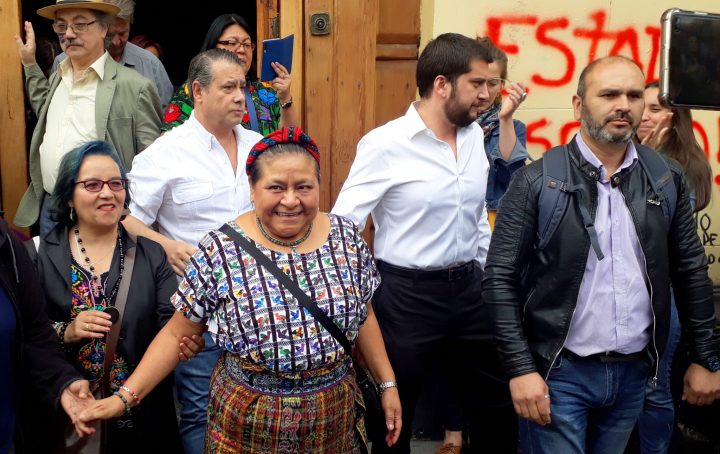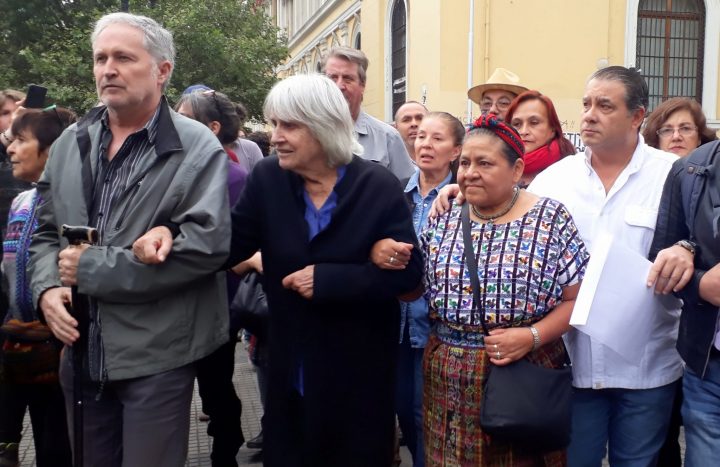 Translation Pressenza London