By Antonio Gancedo

After several members of the Base Team of the March in Tarifa came together, some from Seville and others from the Port of Santamaría, together they headed for Tangier in Morocco
It is in Tarifa where several members of the Base Team of the March came together from Seville and from the Port of Santa María, to embark on the ferry journey to Tangier, the entry point of the WM in Africa.
An event organized by the Humanist Embassy led by Mohamed Kodadi and his team was waiting for them in Tangier. That morning, Martine Sicard Pdta World Without Wars France and responsible for the African route of the WM, and others had an interview conducted on the Moroccan national radio RTM where they presented both the Humanist Forum and the WM.
Around the 16h the 6º HUMANIST FORUM began with the title "The Force of Change". This forum had started on October 2, the same day as the start of the WM, with workshops in which several groups from different neighborhoods of the city and nearby towns participated.
Attorney Saida Yassine presented the Forum
After the reception of the guests and the words of welcome, lawyer Saida Yassine presented the Forum; On behalf of the Humanist Embassy, ​​Mohamed Jaydi and Maitre Brahim Semlali, president of the Tangier Law Court, expressed their support for the initiative.
Then the different representatives of groups that had participated in the workshops Mohamed Sebar of Kenitra, Nouamam ben Ahmed de Larache, Meriem Kamour of Tangier, Hassna Chabab of Tetouan, Zaima Belkamel of the Hague (Holland) contributed their conclusions; Miloud Rezzouki of the ACODEC association of Oujda, Amina Kamour of Seville and José Muñoz of the Convergence of Cultures of Madrid association also participated as guests.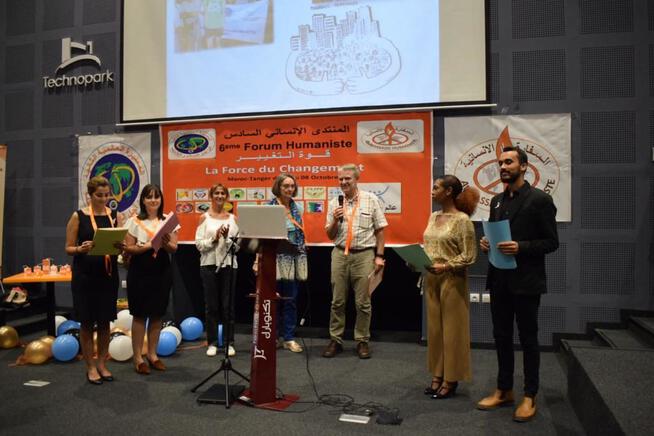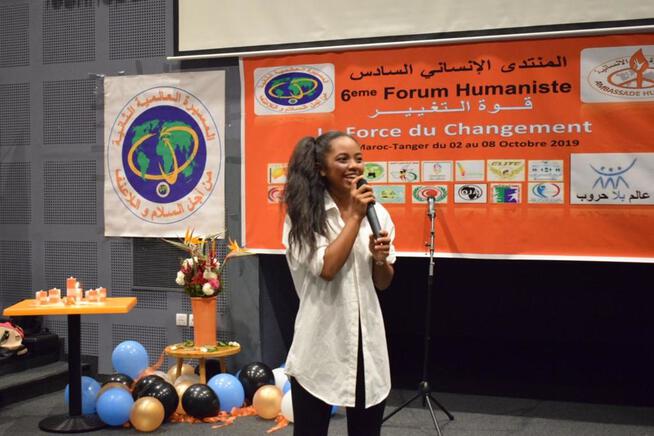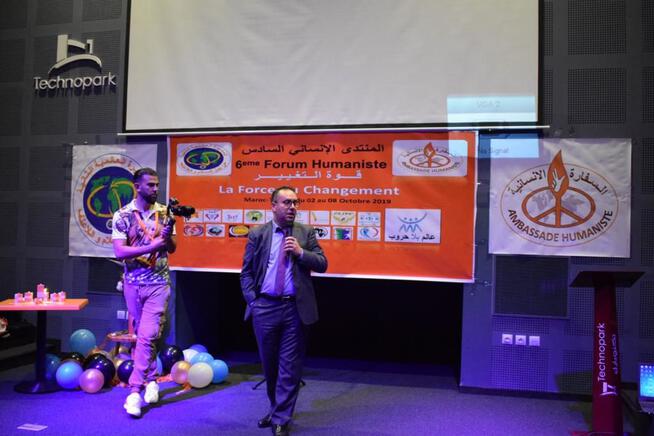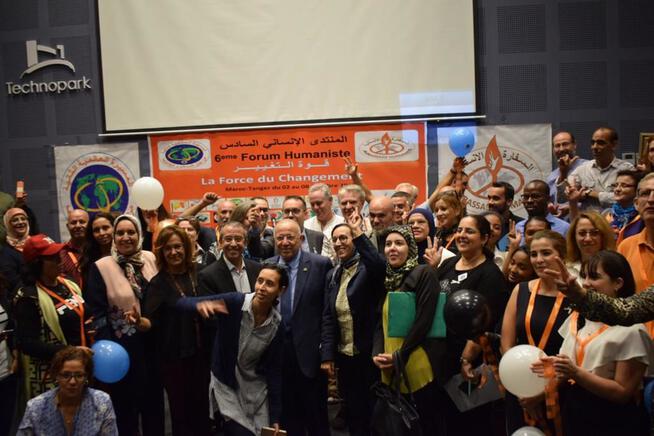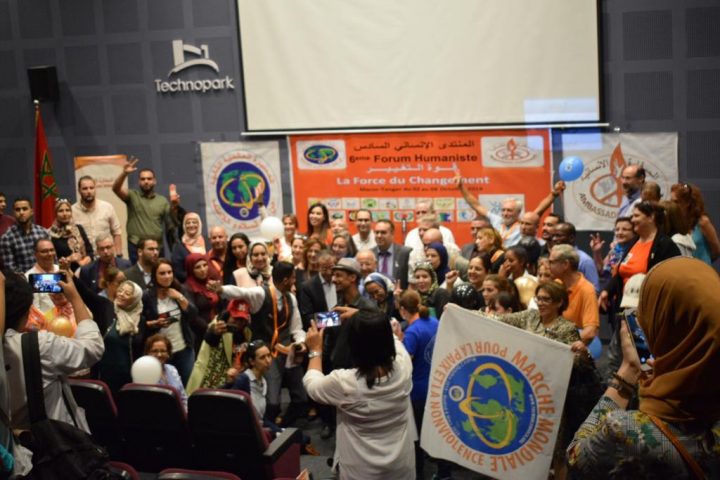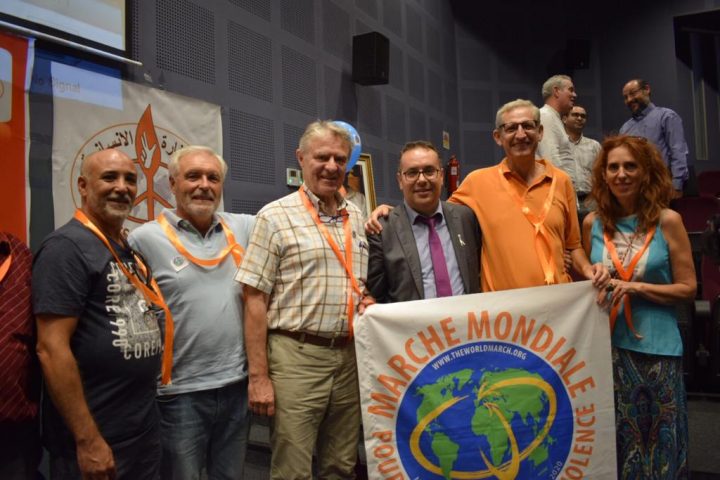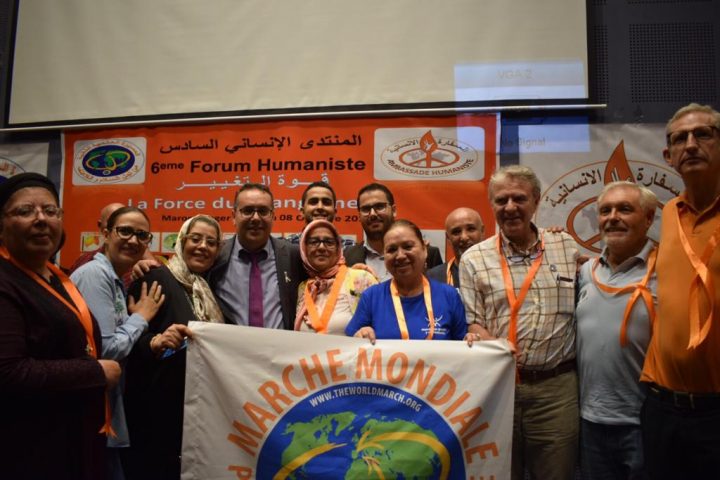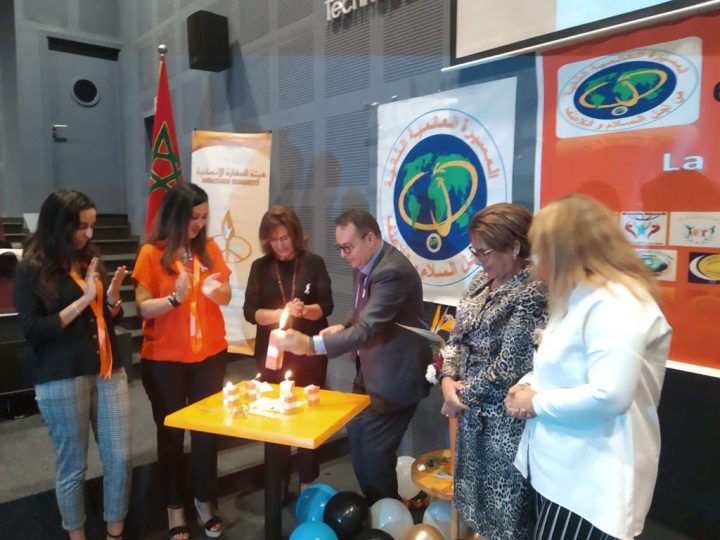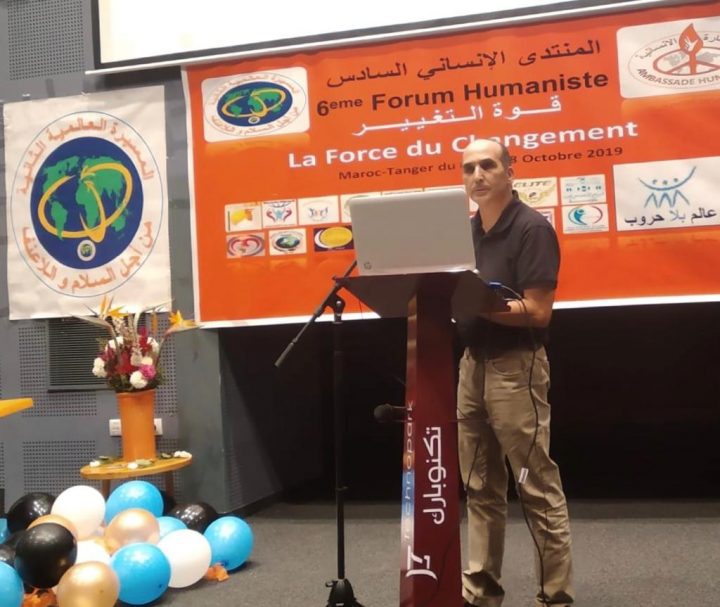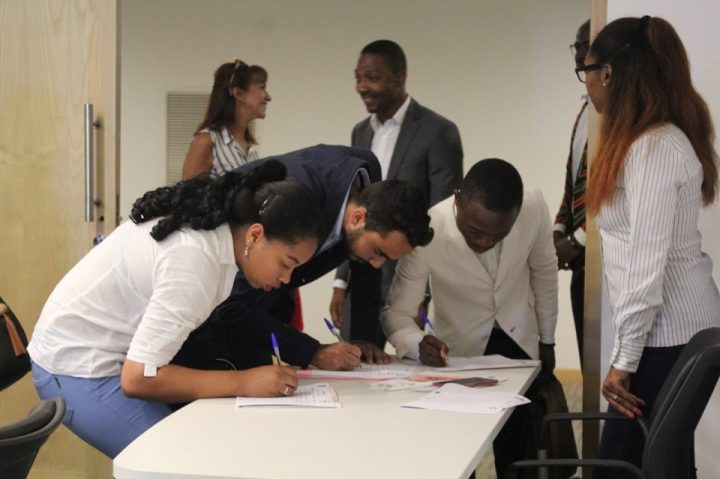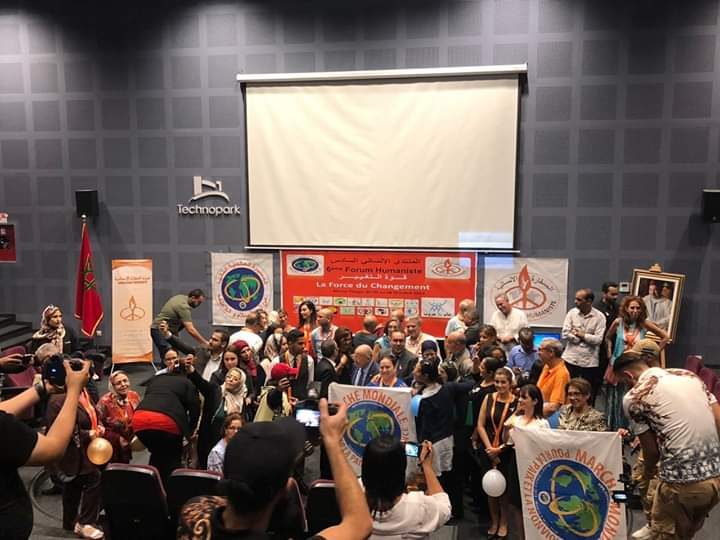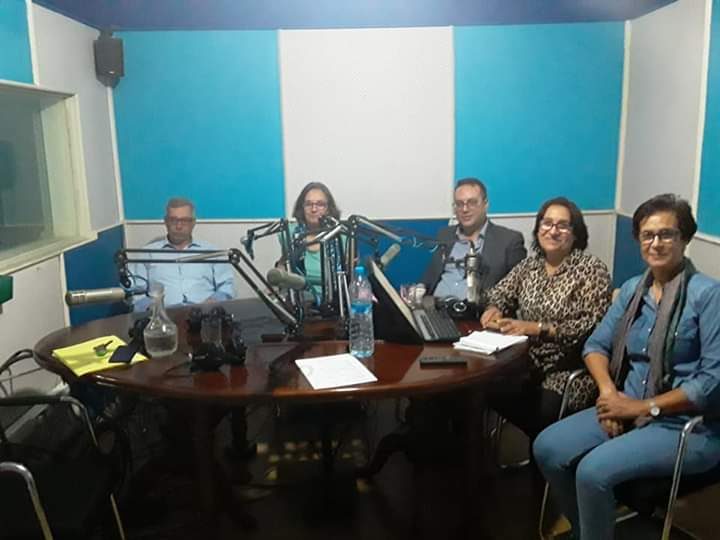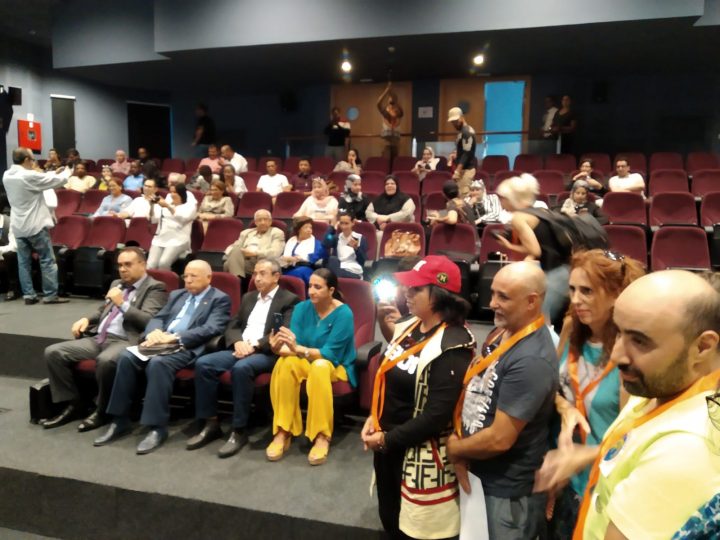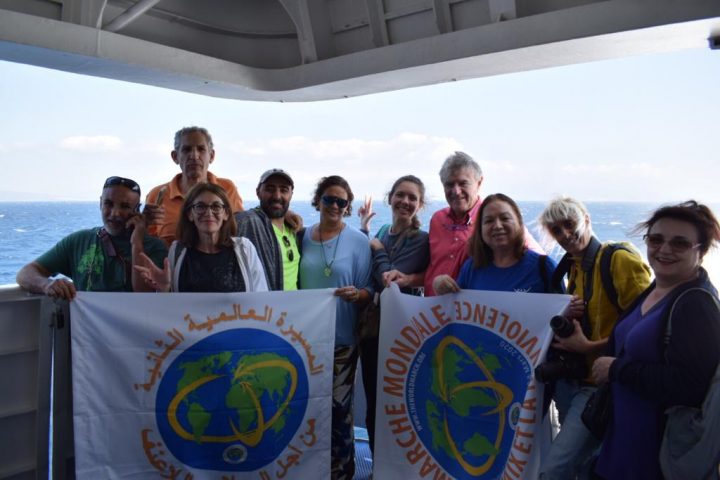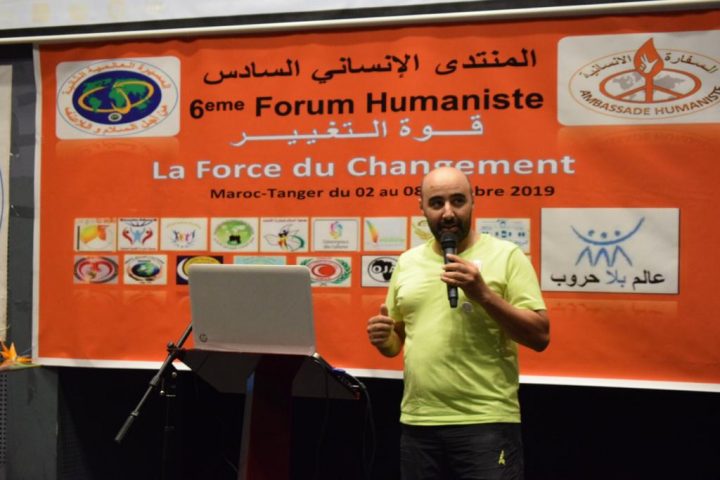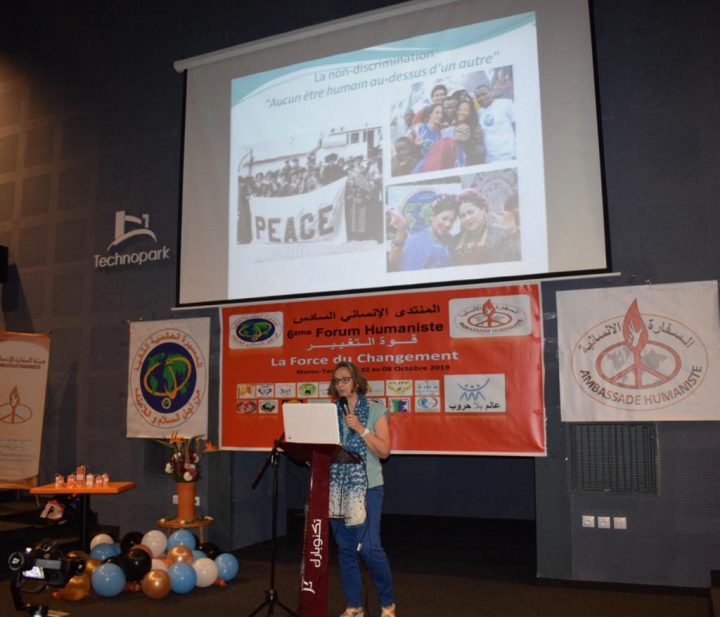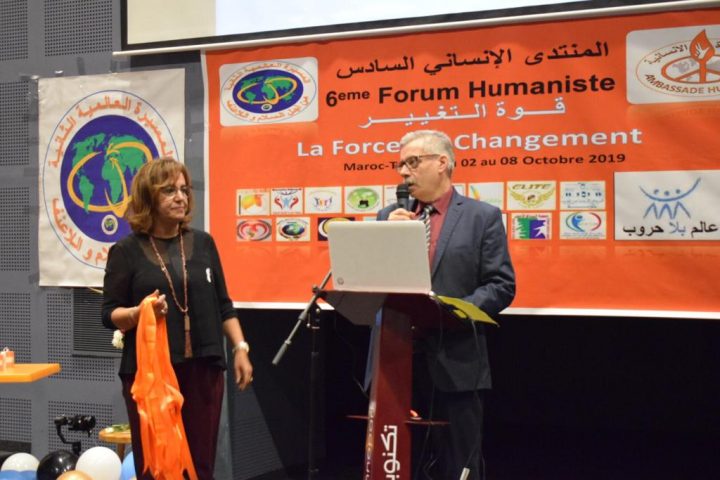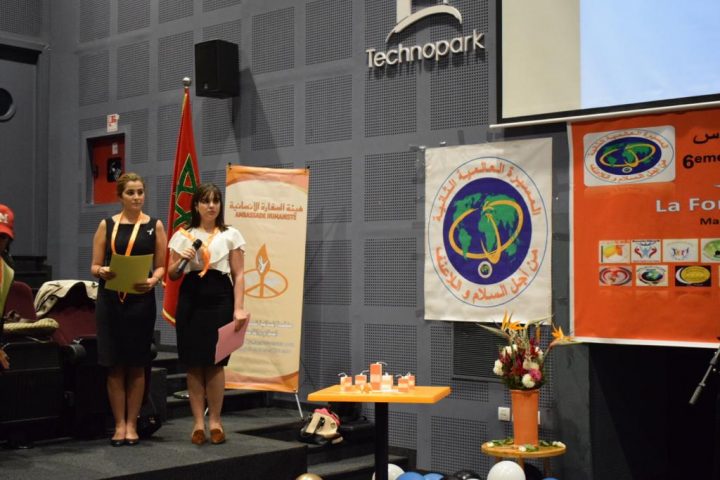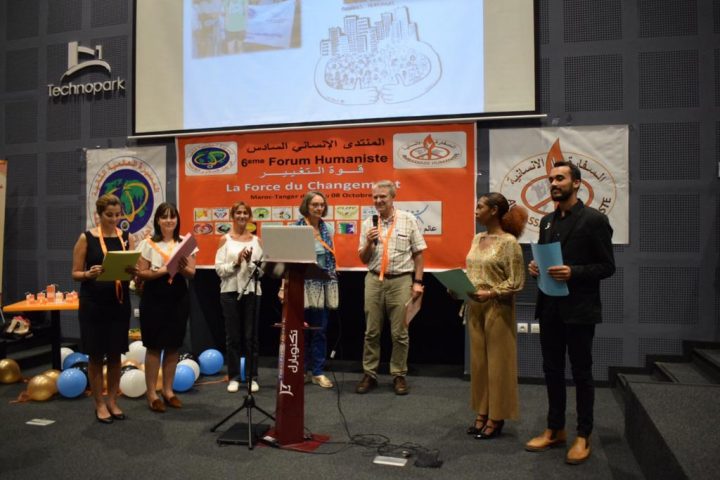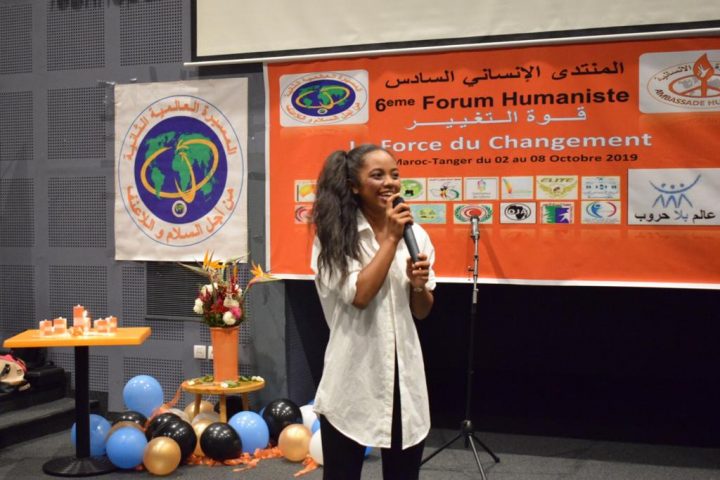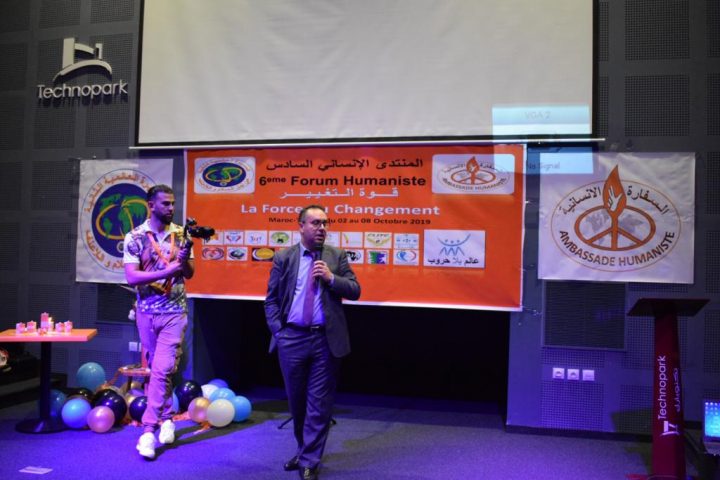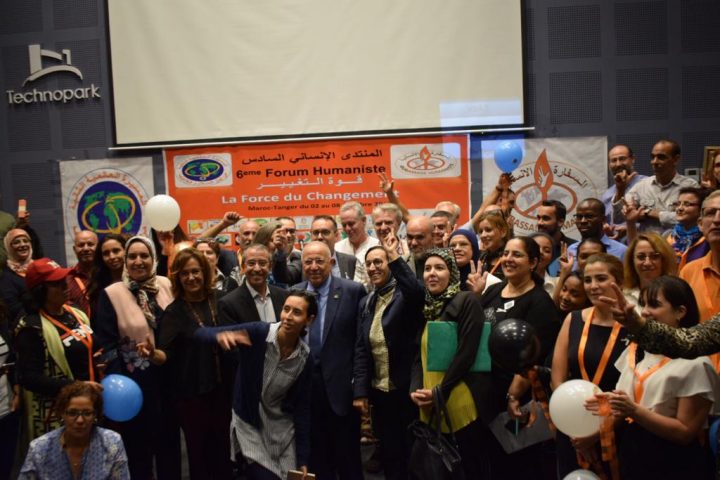 The theme of the 2da March for peace and violence was given, giving the floor to Rafael de la Rubia who shared his experience of the first march and gave the great lines of the 2nd WM emphasising the importance of making way for the new generations; Martine Sicard presented the previous activities of the March, specified some central points of it, and commented on how it was articulated across different countries and continents.
Named Humanist Ambassadors for Peace and Nonviolence
The people in charge of the Forum gave orange awards and diplomas appointing humanist Ambassadors for peace and nonviolence to several of the participants.
Finally, four young people read (in four languages: Arabic, French, Spanish and English) a message with the basic points of humanism inviting them to take them everywhere.
Then the six candles of the 6º forum were lit and the evening closed with a modern dance show performed by young people from the Malagasy student association of Tangier, dramatising a situation of domestic violence and its resolution.