Pune, India: Maher Marks 22 Years of Providing a Safe Haven for Abused Women, Men and Children
This post is also available in: Spanish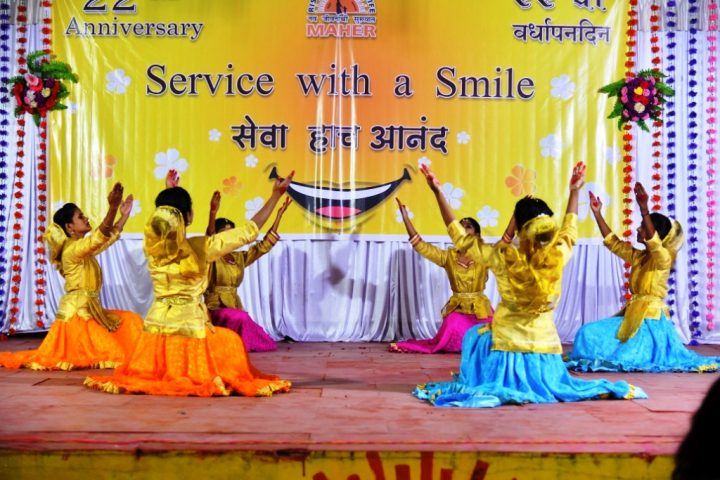 In 1989, Lucy Kurien, a young Christian Catholic nun of the Holy Cross order decided to offer her service to Sister Noelline Pinto, founder of HOPE, which was established to create awareness on human rights and help abused women. Hope is located in the outskirts of Pune. (Human Organisation for Pioneering Education: www.hope-pune.org)
One evening, a pregnant woman came asking for help as she believed her husband was going to kill her. Unable to let her spend the night in the small center where there were already 4 women sheltered, Sister Lucy could not offer her shelter. That night, her drunken husband set her on fire, killing her and her unborn baby just close to the Hope center. This incident devastated Sr. Lucy but, thanks to the encouragement and support of many friends, after a few years, she resolved to create a bigger space and started "Maher", (In Marathi language, it means Mother's home: a haven of hope, belonging and understanding), a home for abused and traumatized women, where they would feel secure and cared for.
The first Maher home opened its doors in a small village of Vadhu-Budruk on the outskirts of Pune in 1997. Today, Maher is present in 85 rural communities around Pune and there are 46 Maher homes in three Indian states (Maharashtra, Kerala, Jharkhand), all with a mission to help not just destitute women, but also children and men from all over India to exercise their right to a higher quality of life, irrespective of gender, caste, creed or religion. Over 4000 women and children have passed through the Maher experience and have come out with renewed self-confidence and dignity. Those who cannot be reunited with their families, because of a trauma or other complications, continue to be looked after under Maher's watchful care, and many stay on, fully rehabilitated to work as housemothers or assistants. All receive the highest quality diet, medical attention and psychiatric counseling available, irrespective of their caste or religion. All human beings and religious faiths continue to be given equal treatment and all major festivals are celebrated with the same fervor.
Last February 2, 2019, Maher celebrated its 22nd anniversary of dedicated service to the poor and destitute, with volunteers and supporters from different parts of the world taking part in the festivities.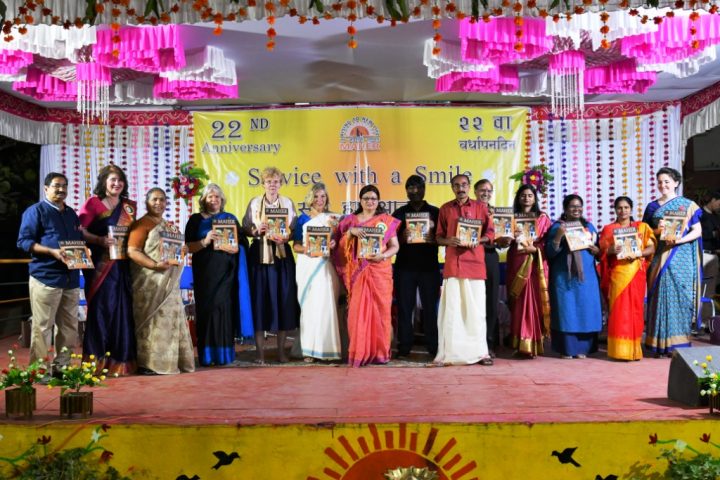 The program began with the lighting of the lamp by the dignitaries, followed by the Prayer dance by Maher children, an introduction of the Chief Guest and Guests of Honor and the release of the "Snehavedu" book written in Malayalam by Mr. Vijayan who manages the home in Kerala. There were taekwondo and dance performances by children, children who excelled were recognized, and awards for the best staff and students were presented.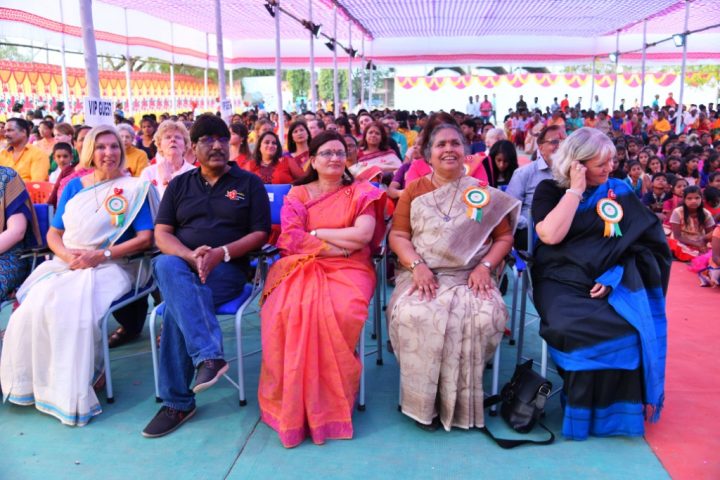 On February 1st, the Maher family also celebrated two years of service through the "Maher Interfaith Association of Service to Humanity and Nature" (IASHN). Grounded on the Maher community's belief in the power of all religions to light the world, the IASHN was founded by Maher youth and staff, inspired by Sr. Lucy's belief that "love is my religion." Living in harmony with nature is also a key principle and inspires its green initiatives, with Maher's homes and educational programs designed to naturally nurture the Earth's regeneration and healing. Some of these include the use of green-friendly practices such as organic gardening, composting, water conservation and community environmental initiatives.
The program began with a "Peace March" starting at Champa, one of Maher's centers in Vadu, with participants singing a devotional song until reaching Maher's Aboli home, where the program was conducted. Volunteers from abroad welcomed the "Peace March" with a lighted lamp and the program at Aboli began with a beautiful devotional song – let people treat one another as all are people of one God.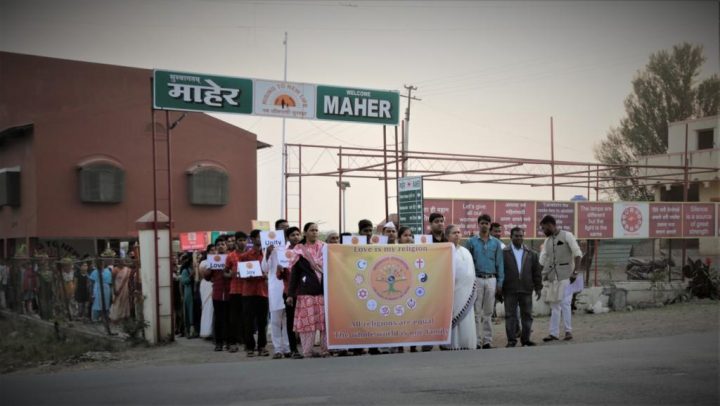 Interfaith Coordinator Mangesh Pol organized the gathering and led "Ye mat kaho khudase" and a silent meditation accompanied by soft instrumental music.  In keeping with the association's belief that "love is our religion," readings were shared from the Bible, Bhagavad-Gita, and Quran, emphasizing the importance of love in each of these major faiths. Songs, inspirational messages, reports and updates and a final prayer closed the celebration.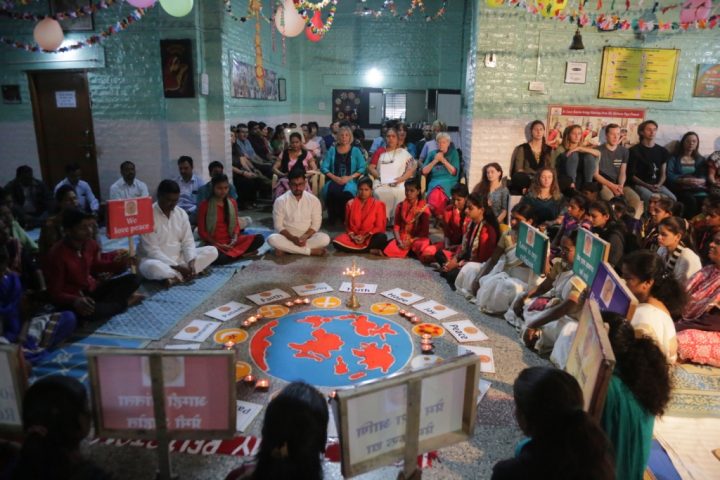 Maher has grown rapidly and organically based on urgent community needs and available donor support during its first 20 years. Maher's efforts to strengthen India by providing values-based education and advancement opportunities to individuals and communities have been recognized nationally and internationally, notably being conferred consultative status with the United Nations Economic and Social Council (UN-ECOSOC) in May 2017 and, has garnered around 130 awards and honors.
One award aptly expresses what Maher is: A model of hope for oppressed women everywhere.  It is a testament to what one human being with a clear vision and commitment can do to uplift lives and transform communities. It is an initiative that continues to generate support from generous spirits and  like-minded organizations from around the world, which strengthen Sr. Lucy belief that "each time a person in need is placed in front of me, someone to help also comes forward."
Youth and volunteers from all over the world are welcome to spend a period in one of the Maher's home. All the homes together create Maher Ashram, an interfaith community based on service through spirituality.
For more information, visit https://maherashram.org/
https://www.facebook.com/maher.ashram.india