Maya Fernández Allende, president of the Chamber of Deputies of Chile, and Jorge Sharp, mayor of Valparaiso, received on Thursday morning a large delegation of the First South American March for Peace and Nonviolence in the port city.
Accompanied by the deputies of the Chilean Humanist Party, Tomás Hirsch and Raúl Florcita Motuda Alarcón, the marchers from different countries, including Argentina, Chile, Colombia, Ecuador and Peru, have presented the initiative to the highest authority of the Chamber. Then, some representatives of the delegation were interviewed by the national press in the same Congress.
Later, in the hall of honor of the Municipality of Valparaiso, there was a meeting of the delegation with the city's mayor, elected by the Frente Amplio, Jorge Sharp. The promoter of the Citizen Mayor's Office highlighted his closeness to the ideas promoted by the march and his commitment to peace in the South American continent and in the world, particularly through the network of "Fearless Cities".
Both authorities have adhered to the South American March and the Second World March for Peace and Nonviolence and have pledged to support ICAN's call, the International Campaign to Abolish Nuclear Weapons, for Chile to ratify the Treaty on the Prohibition of Nuclear Weapons signed in July 2017.
In the afternoon, the marchers will meet with the residents of Quintero, in the same region of Valparaiso, to support their fight against environmental degradation caused by companies in the area.
The South American March, an initiative of World Without Wars and Without Violence, arrives in Chile after a long journey that began last September 19 in Caracas (Venezuela) and passed through the different countries of the region. The closing is scheduled for Saturday, October 13, in Santiago, with a final show in front of the Museum of Fine Arts.
Following is a photo-reportage of Thursday's two meetings in Valparaíso.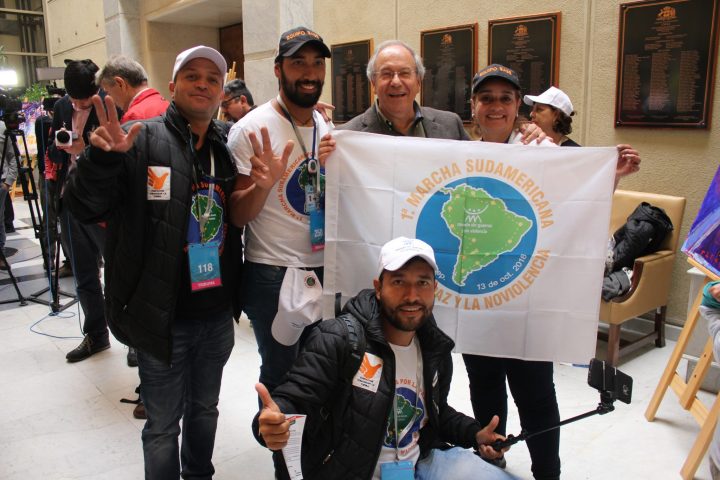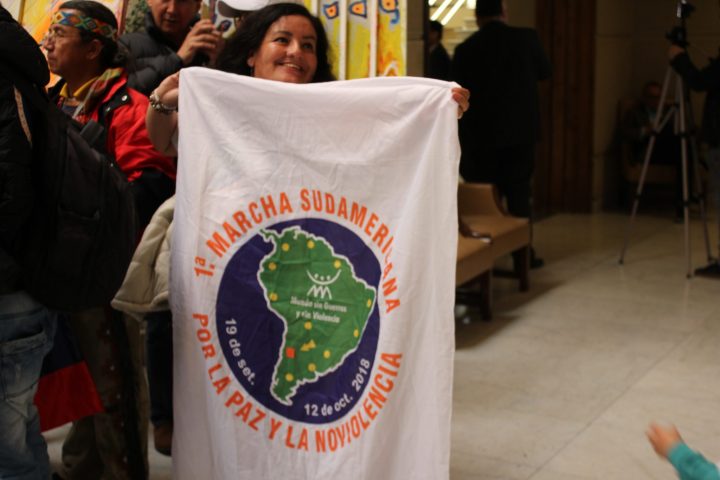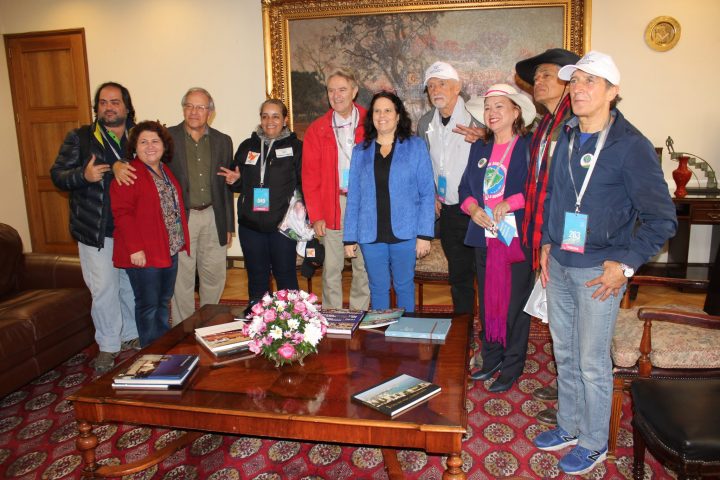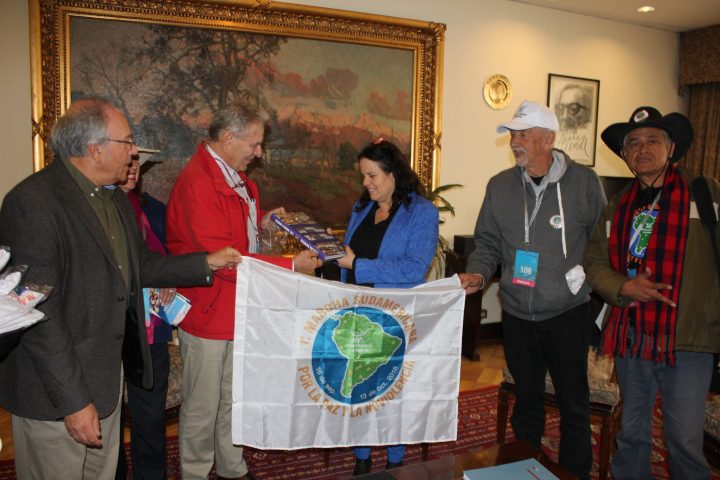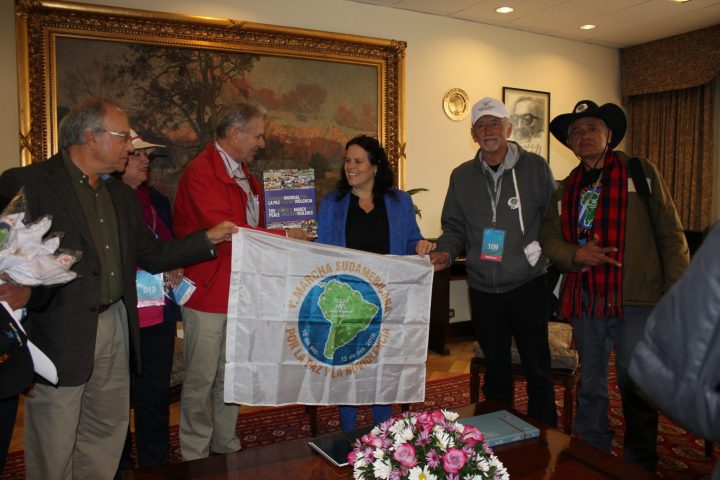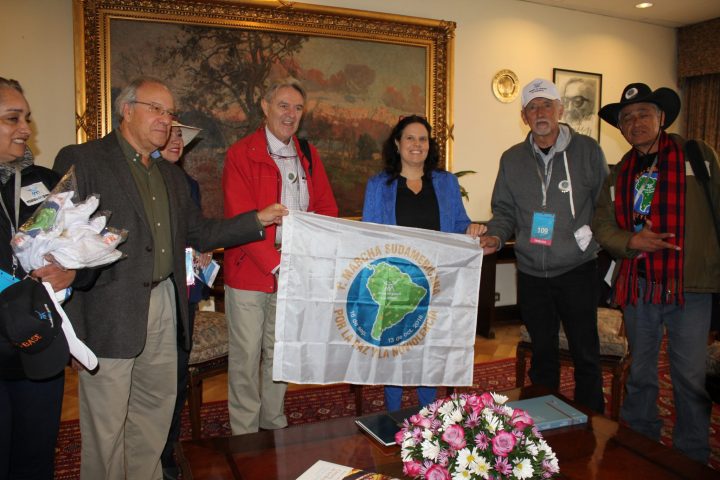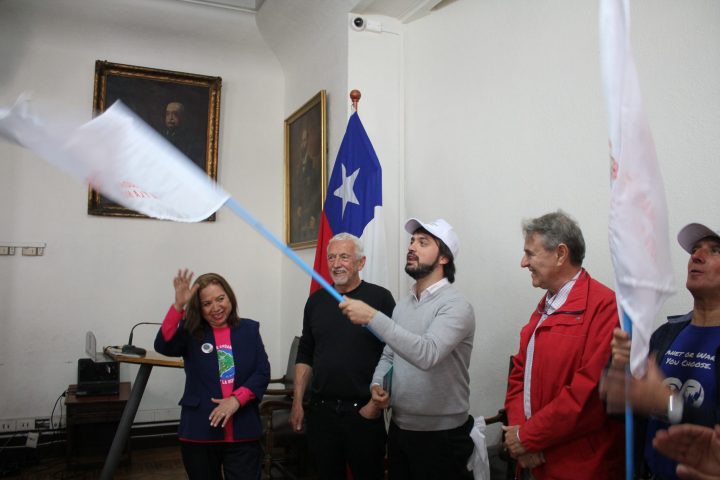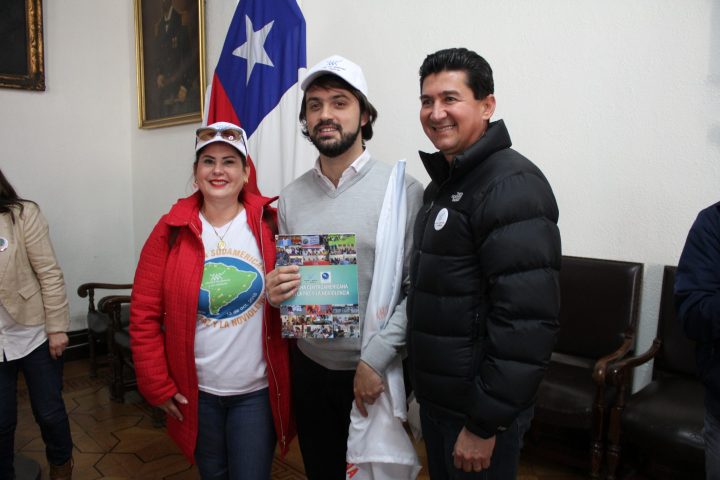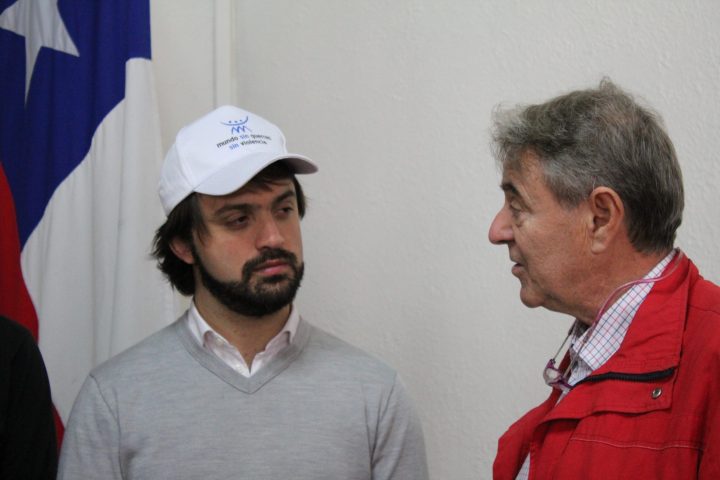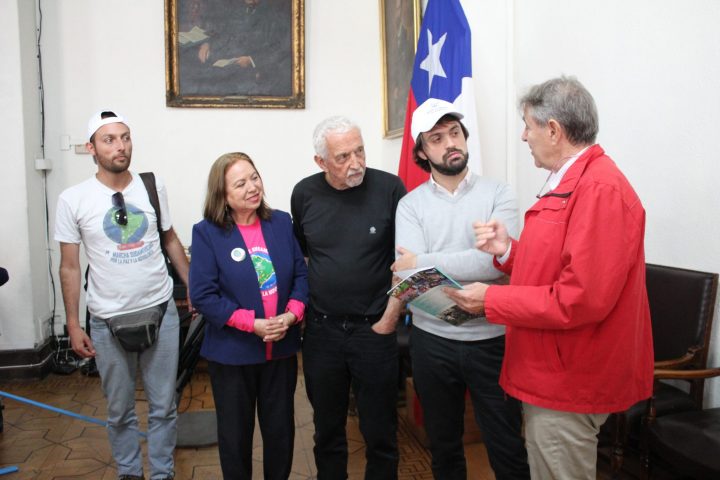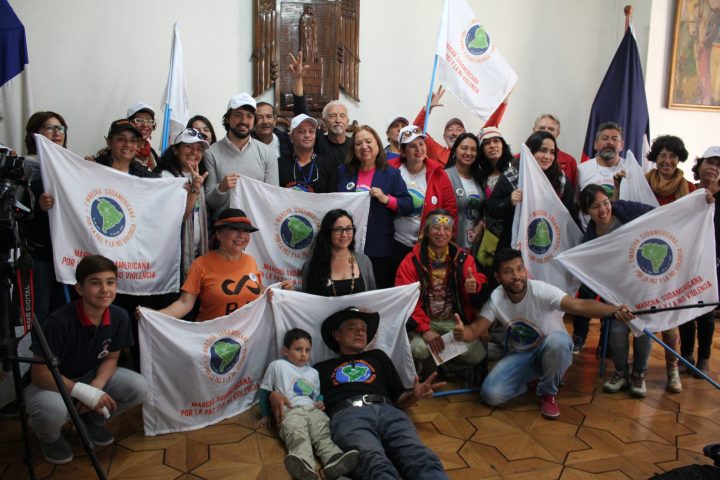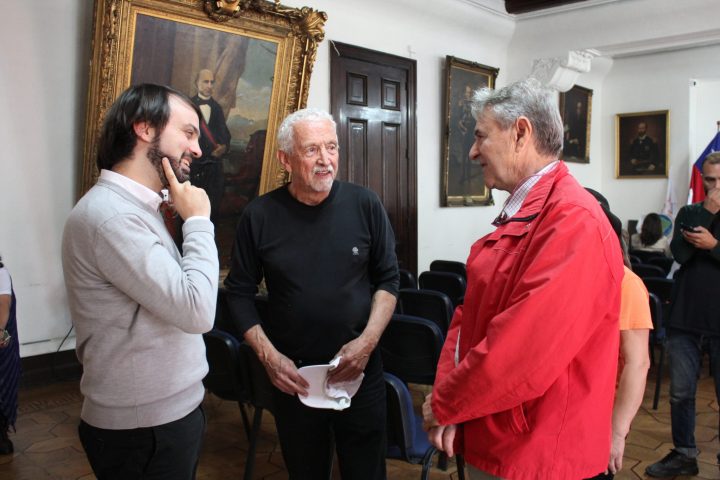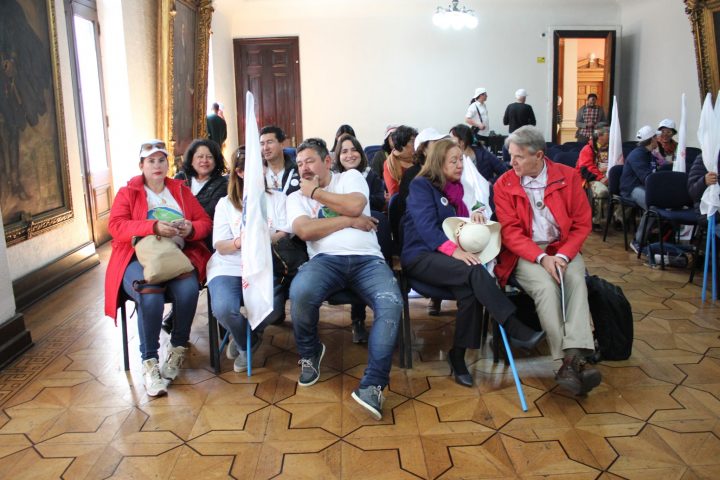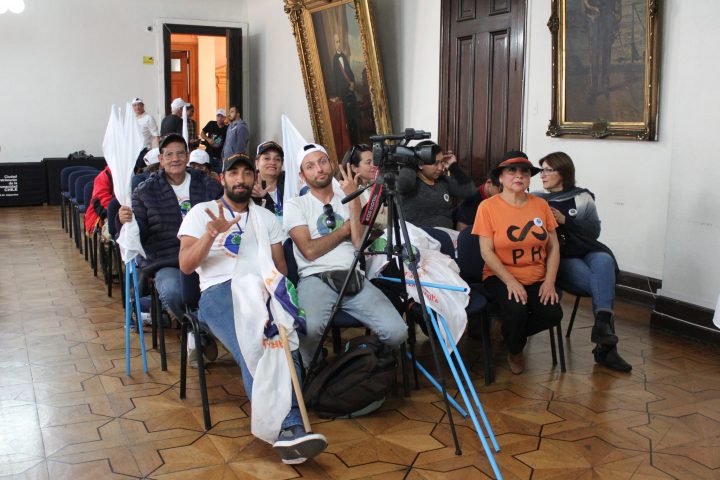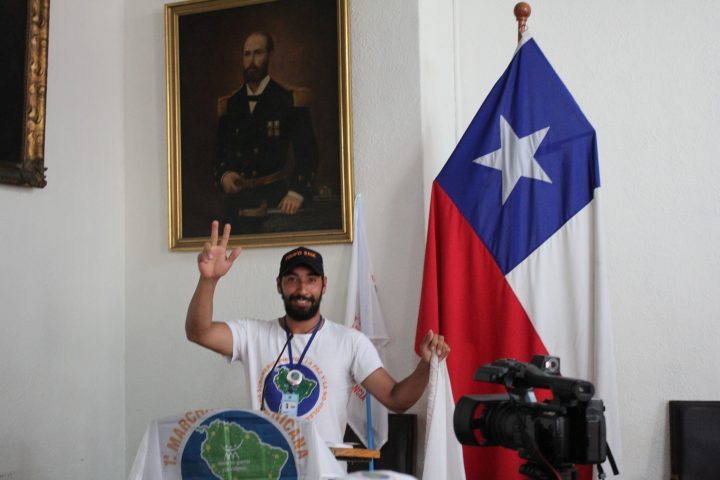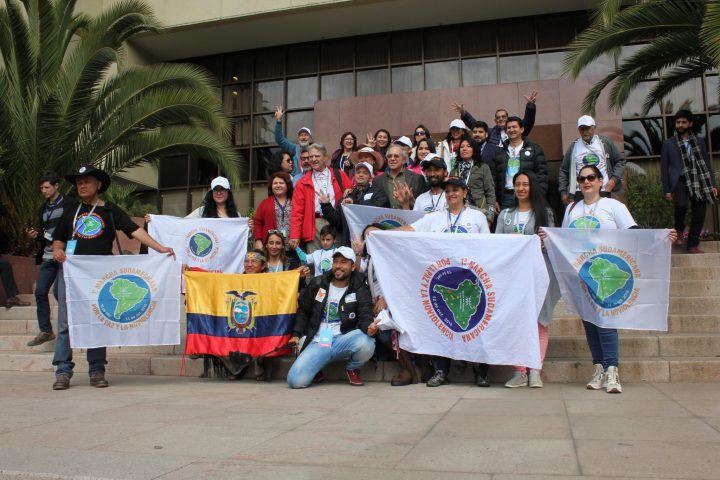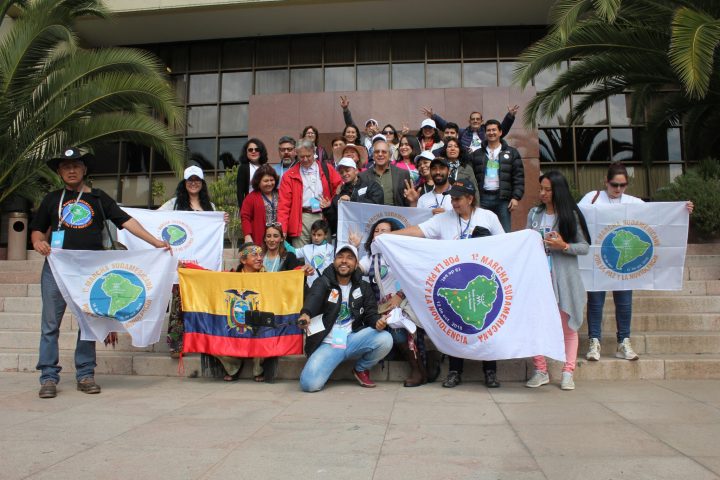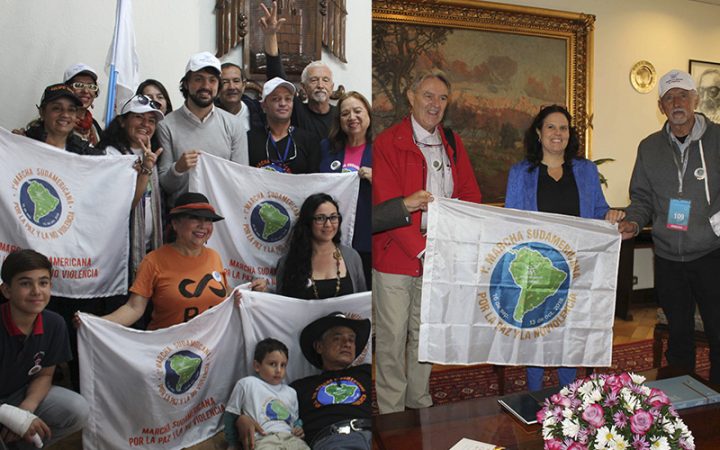 Translated from Spanish by Pressenza London