Morocco: an action of effective civil disobedience
This post is also available in: Spanish, French, Greek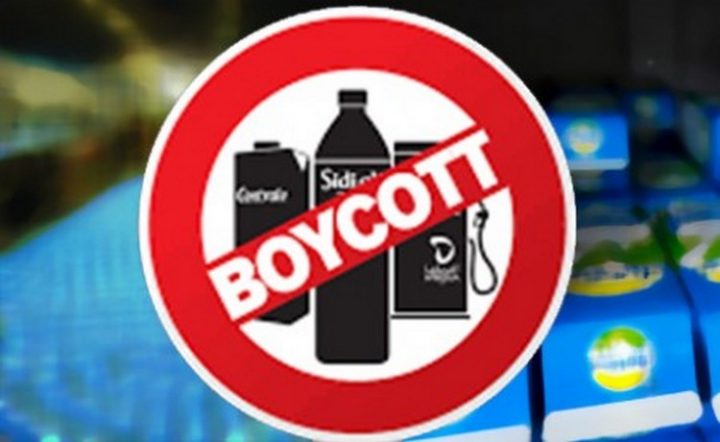 In Morocco, a boycott campaign launched on 20 April 2018 on social networks became very popular among citizens. There are three major brands of local everyday consumer products: milk, water and a service station brand. These are three main brands:'Afriquia','Sidi Ali' and'La Centrale Laitière'. And through them, three great names from the Moroccan political and economic scene: Aziz Akhannouch, Meriem Bensaleh and the royal family that would own some shares in the "central dairy" company owned by the Danone group.
This non-violent action against the cost of living aims to push these industrialists to lower their prices for certain basic needs. This movement, which spread rapidly throughout the country, also expresses a denunciation of the social system, which has affected a large part of the population.
After a few weeks the boycott seems to have real repercussions. Danone announced that it "expects its revenues to decrease by approximately 20%, representing a net loss of 150 million dirhams (13.5 million euros) in the first half of 2018". It also announced that it had "reduced its milk supply from local suppliers by 30% and terminated short-term agency contracts".
This boycott movement has repercussions on the local economy and the political, economic and media powers will surely take advantage of this gap to denigrate this boycott and promote conflict. This is mainly because some milk producers are contractually obliged to supply only their product to the Danone factory.
To date, however, the magnitude of the boycott has weakened the government. It makes Moroccans aware of their power over the economy. It could grow and affect other products.
Boycott is an exemplary and effective form of action on several levels. It's easy to set up. It directly affects the power centre and its profits. It is uncontrollable and non-confrontational and therefore Central powers are unable to neutralise it. It restores confidence to the population that becomes the protagonist of change[1].
1] It should be noted that in France, at the end of 2010, a circular was adopted prohibiting (under certain conditions) the boycott of products from a foreign country on the pretext of "public provocation to discriminate against a nation".
Translated from Spanish by Pressenza London