One more year, in continuation with the "campaign" started last year [i], Human Symbols of Peace and Nonviolence have been made in many schools [of Spain].
Since 1964, the School Day of Nonviolence and Peace [ii] has been celebrated on January 30 to commemorate the death of Gandhi. On this date, recognized by UNESCO in 1993, the need to educate for tolerance, solidarity, respect for Human Rights and nonviolence and peace is remembered.
Last January, more than 80 educational centers, with a participation of around 25 thousand students from all over Spain, contributed numerous testimonies and experiences through a great diversity of activities related to the reason for this international celebration.
To show the wide participation, the space pazynoviolencia.org was created, which collects photographs that show the colourfulness and commitment of the students, as well as the geolocation of the participating schools.
At various points it was the entire educational community that was involved in the development of activities, while in others the activity was carried beyond the centre itself, reaching the public spaces of various cities.
The campaign to raise awareness about nonviolence – promoted by World without Wars and Violence (WWW§V) – began in January 2017, completing its first year with the participation of 132 educational centers with more than 35 thousand participants.
Beyond the educational field, symbols were made in some groups of the third age. The football club Rayo Vallecano also made its contribution when all the children and youth players participated in the realization of human symbols.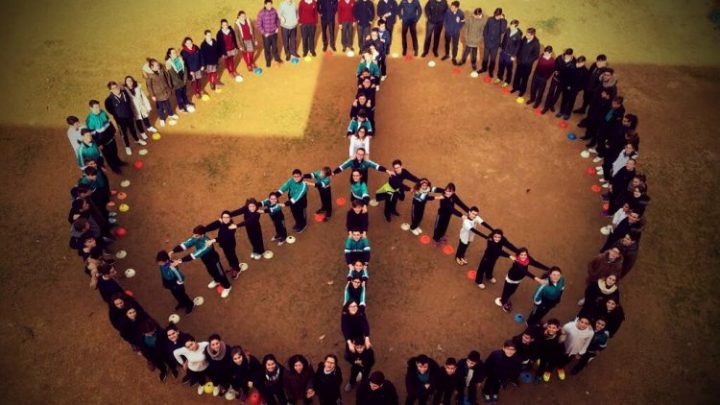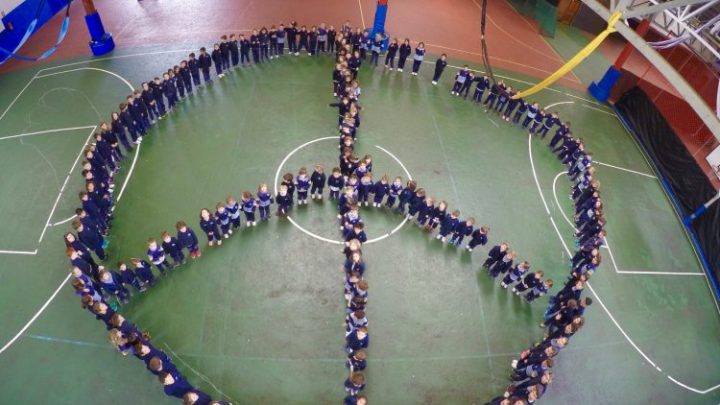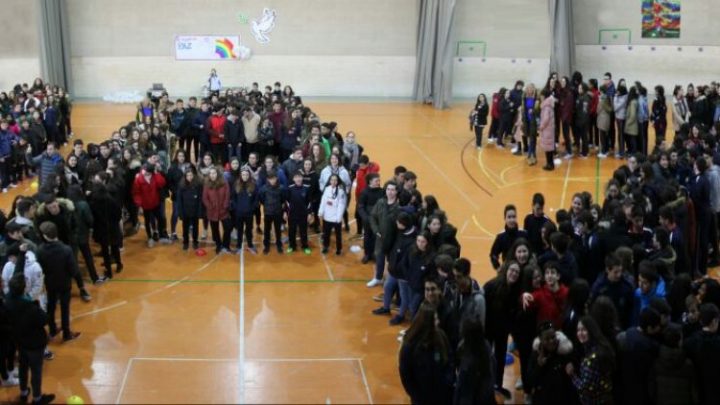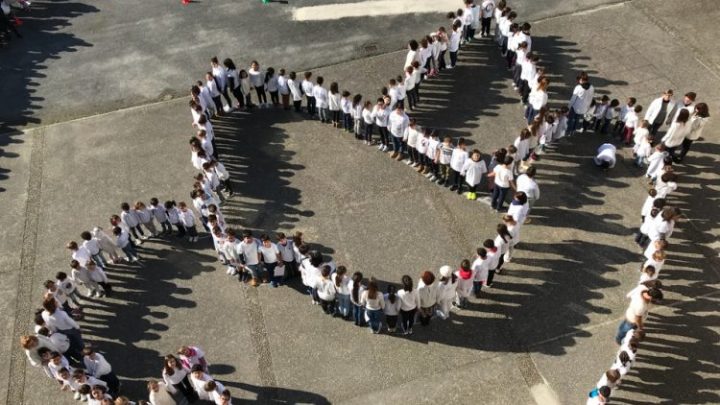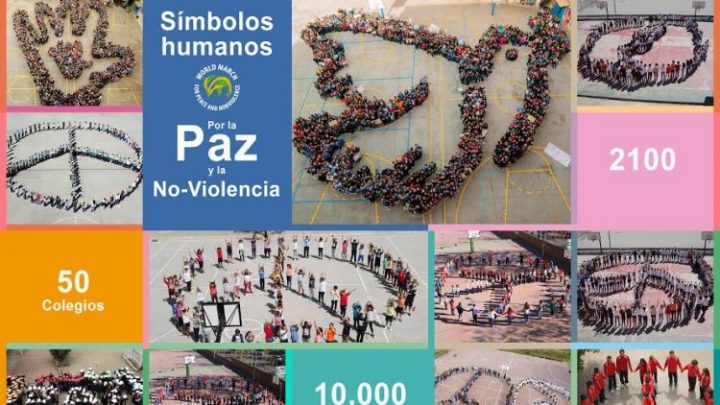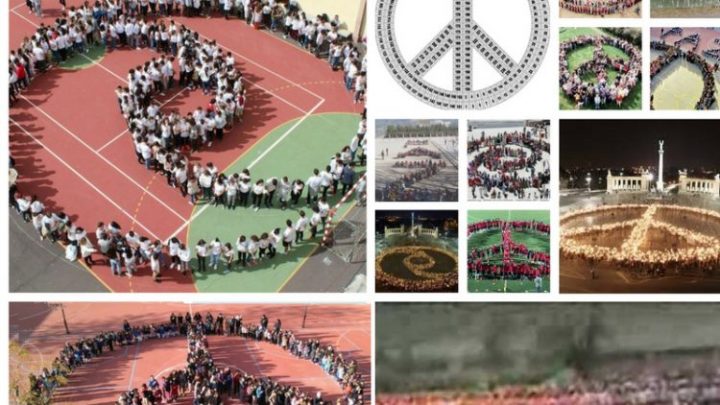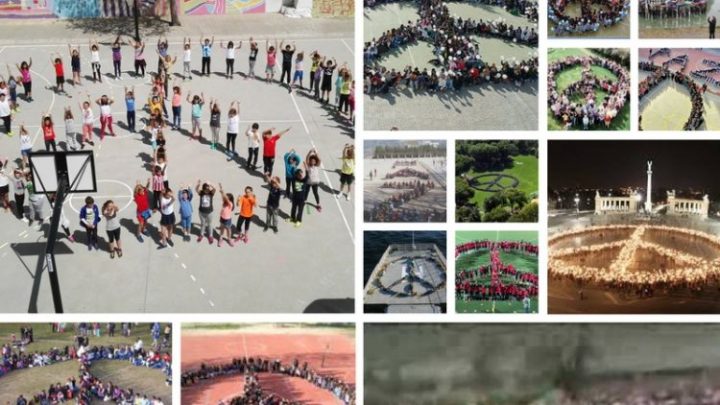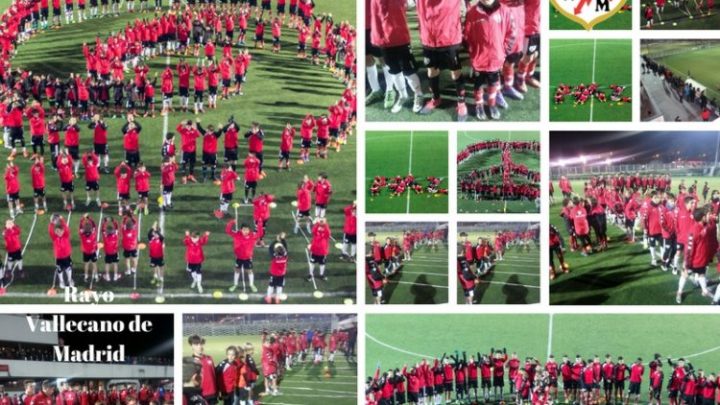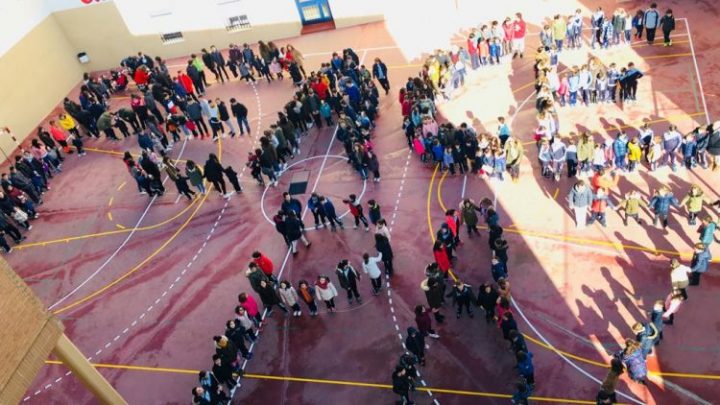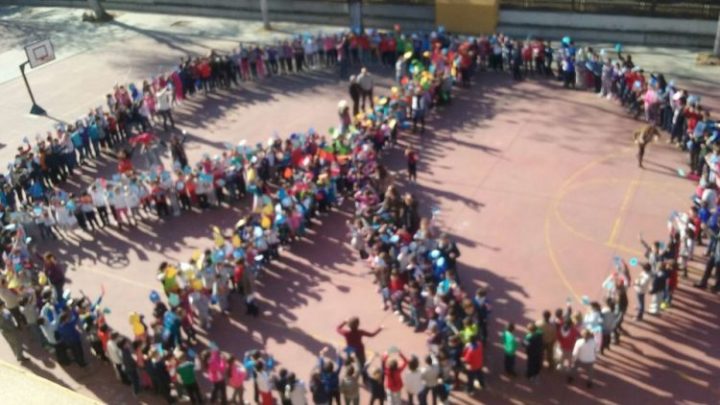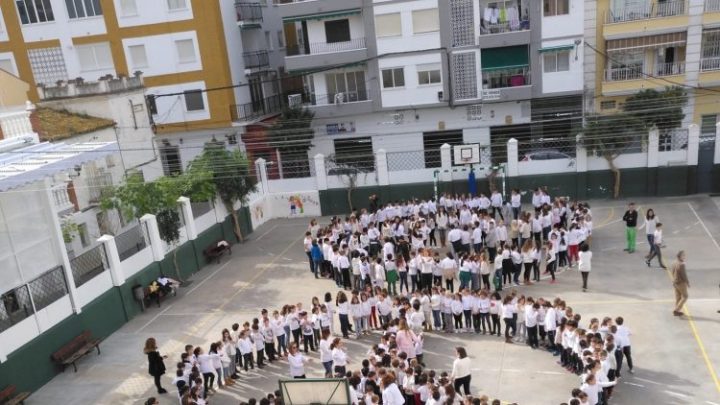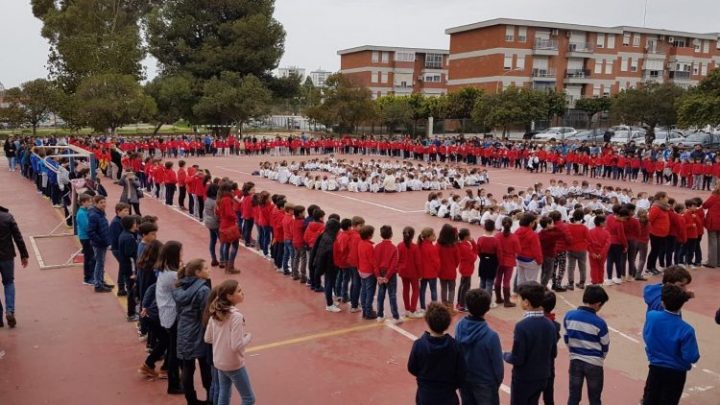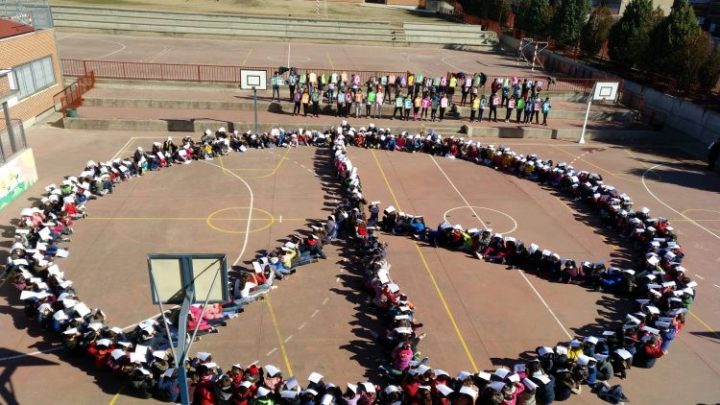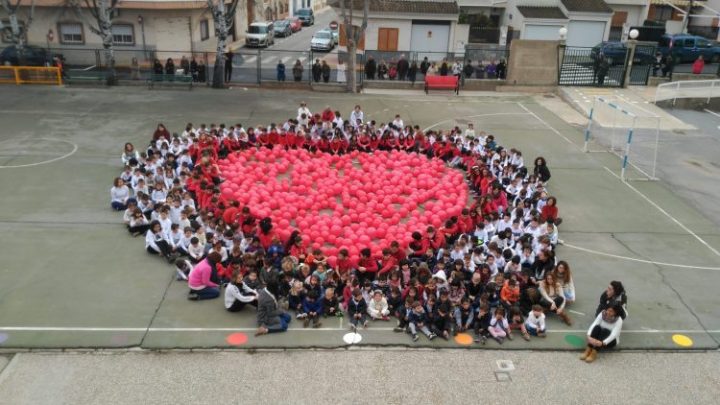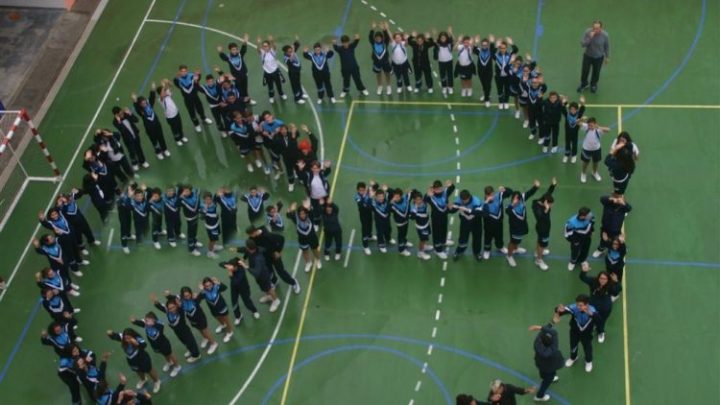 In short, the power of this campaign encourages us to want to repeat it every year, even extending it internationally.
This campaign has its context in a set of activities designed to create the conditions for the launching of the 2nd World March that will take place next November 2018 in the framework of the II Forum on Urban Violence and Education for Coexistence and Peace, promoted by the City Council of Madrid.
Jesus Arguedas Rizzo
Rafael de la Rubiam
World Without Wars and Without Violence
Other links of interest:
January 30: Invitation to make human symbols of peace and nonviolence in schools
https://www.pressenza.com/en/2018/01/30-enero-invitacion-realizar-simbolos-humanos-la-paz-la-noviolencia-los-centros-educativos/
Human Symbols of Peace and Nonviolence in educational centers
Human symbols of peace and nonviolence on the sixth anniversary of 15 M
https://www.pressenza.com/es/2017/05/simbolos-humanos-la-paz-la-viovio-sexto-aniversario-del-15-m/
Global Forum on Urban Violence and Education for Peace
Visibilizing Peace and Nonviolence
https://www.pressenza.com/es/2017/03/visibilizando-la-paz-la-vioviolence/
[i] Visibilizing Nonviolence in 53 schools with 10,000 students
https://www.pressenza.com/es/2017/05/visibilizando-la-vioviolence/
[ii] School Day of Nonviolence and Peace
https://es.wikipedia.org/wiki/D%C3%ADa_Escolar_de_la_No_Violencia_y_la_Paz