Demanding more than prayers, resistance groups take on 'unrepentant' NRA
This post is also available in: Spanish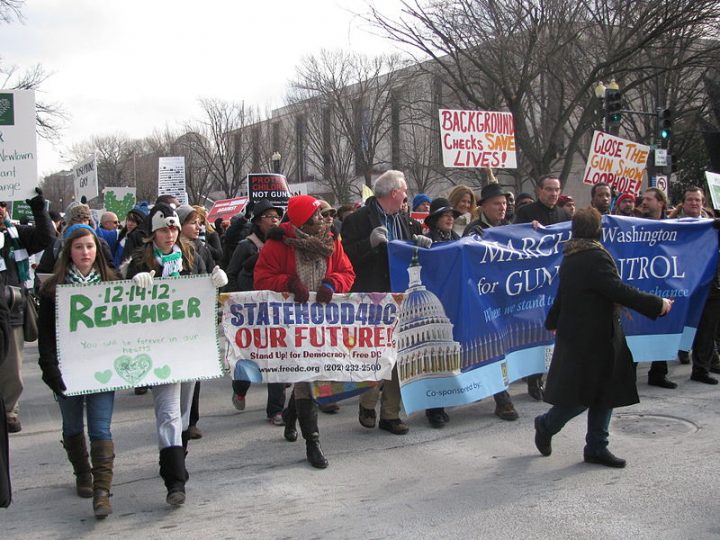 "There's one reason why Congress consistently fails to take real action on gun violence: the National Rifle Association."
by Jake Johnson, staff writer for Common Dreams
Following the massacre of more than 50 concertgoers by an assault rifle-wielding gunman late Sunday in Las Vegas, advocacy groups that played a central role in defeating the GOP's deadly Obamacare repeal efforts turned their attention to taking on the powerful National Rifle Association (NRA) and its many allies in Congress, arguing that they have helped enable the gun violence that kills tens of thousands of Americans each year.
"Congress has caved to the NRA after every mass shooting this decade, from Sandy Hook to San Bernardino, from Umpqua Community College in Oregon to the Pulse nightclub in Orlando, and so many more," Democracy for America said on Monday in a call for volunteers to run for office against NRA-backed members of Congress. "Republican elected officials offer their thoughts and prayers. They lower flags to half-staff. But they will never act to stop gun violence and mass shootings, because they're in league with the NRA."
"The NRA is unrepentant," the group added, concluding that the only way to eliminate the organization's pernicious influence is to "defeat them at the ballot box."
Following its well-known "public relations playbook," the NRA went into hiding after the Vegas massacre—but its money continues to flood the coffers of America's elected representatives.
According to a Washington Post analysis, the NRA has donated more than $3.5 million to current members of Congress. Forty-nine out of 100 U.S. senators and 258 of 435 members of the House have received cash from the NRA, the Post added.
And as Rafi Schwartz of Splinter News noted, many of these NRA-funded politicians took to social media Monday to offer their "thoughts and prayers" for the victims of the Vegas massacre, but were predictably silent on the need for serious changes to U.S. gun laws.
Rejecting the White House's insistence that now is not the time to have a debate about America's "unique gun problem," progressive groups urged Americans to flood the phone lines of these representatives and demand that they defeat NRA-sponsored bills currently in the legislative pipeline.
"We need to show the gun lobby and show Congress that people are more important than profit," said activist Kara Fitz during a Facebook live event hosted by Indivisible Monday night.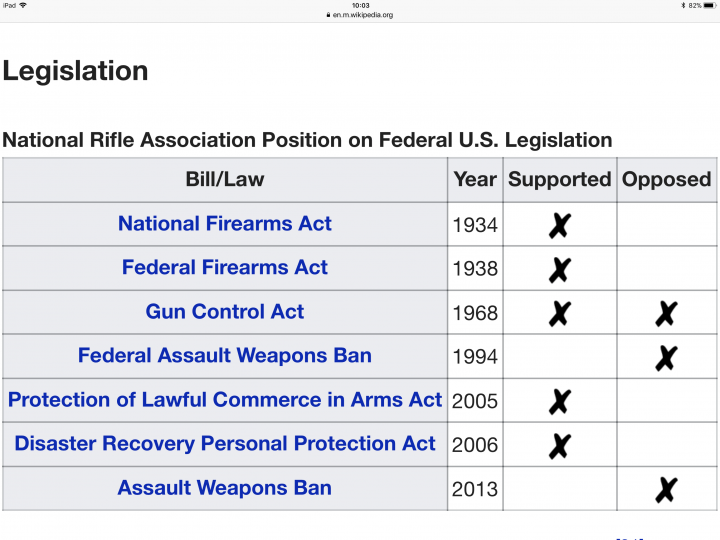 In particular, groups highlighted a provision within the so-called SHARE Act that would make it easier for gun owners to obtain silencers. The bill would also loosen restrictions on transporting firearms across state lines.
Indivisible argued that if passed, the SHARE Act would make it "more difficult for people to escape gunfire or to intervene and protect others."
"It's not nearly enough, but the very least that Congress can do right now to protect against gun violence is to strip the silencer provision out of the SHARE Act," the group concluded. "As we mourn the violence in Vegas, call your [members of Congress] right now and tell them that 'thoughts and prayers' are not enough."
CREDO Action joined the mobilization against the NRA and its political allies on Monday by circulating a petition that has already garnered over 160,000 signatures.
"There's one reason why Congress consistently fails to take real action on gun violence: the National Rifle Association. The NRA has a chokehold on Congress that keeps most bills about gun control from even coming to the floor for a vote," the petition reads. "Finally breaking the NRA's chokehold on Congress will require massive grassroots pressure on our elected officials, demanding that they deliver more than thoughts and prayers in the face of our epidemic of gun violence."