On Friday evening, the participants of the DiEM25 event entitled "Constructive Disobedience", had to be evacuated in the Audimax Auditorium of the University of Hamburg shortly before the live connection with Julian Assange.
On request, the spokesman of the Hamburg Fire Brigade reported that it had been a false alarm, caused by a technical problem with the automatic alarm.
Julian Assange #G20 #CyberWar talk audience evacuated by building security and police 07/07/17 8:45pm #G20Assange pic.twitter.com/J5nTKOjplv

— WikiLeaks (@wikileaks) 7. Juli 2017
The event had to be carried out improvised outdoors. After the fire brigade declared the building to be safe, the organizers decided to remain outside in order not to interrupt the ongoing event again.[1]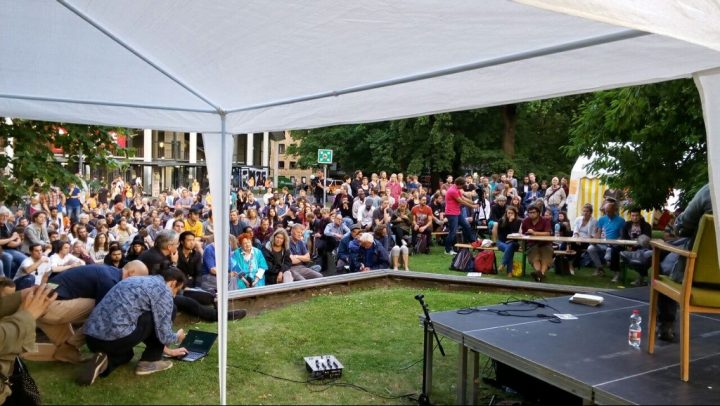 DiEM25 does not believe in the official version and spoke of a targeted sabotage to prevent the appearance of Julian Assange by video transmission from the Ecuadorian Embassy, ​​where the Whistleblower still can't leave despite the lifting of the international arrest warrant.
In view of the massive suppression of democratic fundamental rights before and during the G20 summit in Hamburg, the suspicions of a targeted sabotage is quiet plausible.
[1] Originally the article stated that the participants were not allowed to return to the building. This information turned out to be incorrect and was corrected on 11.07.17.