Women for Climate Justice at the People's Climate March on April 29th
This post is also available in: German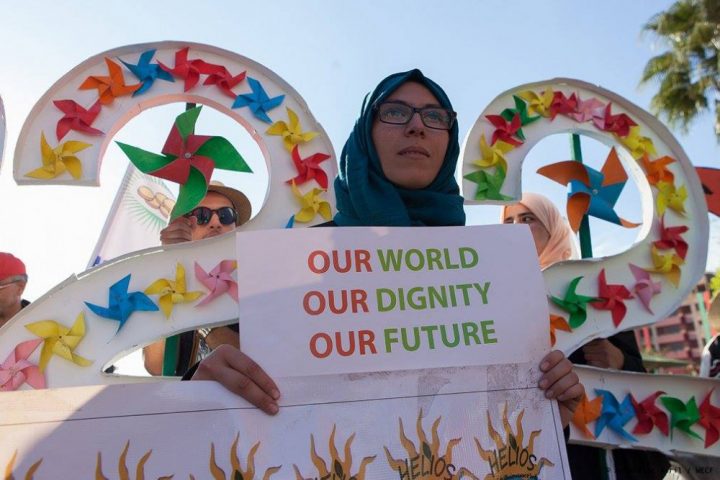 Back in 2014 a worldwide Climate March took place in New York which saw 400,000 people on the streets. At the same time sister marches in many other cities like Berlin, London, Paris, Melbourne, Johannesburg, Istanbul, New Delhi, Laos, Bogota and Rio de Janeiro were organised. On the occasion of this year's Climate March at the end of April in Washington D.C. we publish the following call by Women for Climate Justice:
On April 29, 2017 – a diverse coalition of women's groups, climate justice organization and allies, will unite to march as a Women for Climate Justice Contingent at the Peoples Climate March for Jobs, Justice and the Climate in Washington D.C., and in support of local marches across the country and world.
The March comes as the culmination of strong actions organized by the climate justice, immigrant and refugee rights, Indigenous sovereignty, Black Lives Matter and other intersectional movements over the first 100 days of the Trump Administration presidency and beyond.
As a Women for Climate Justice Contingent, we will be sending a clear message to the new U.S. Administration that, as women who stand on the frontlines of climate change across the U.S. and across the world, we are gravely concerned about the impacts of climate change, and the implications of a new U.S. Administration that promotes climate scepticism, advancement of fossil fuels, an extractive economy, environmental racism, bigotry and inequitable treatment of women and girls.
We want our children and all future generations to live in a healthy, just and thriving world – and we will rise ceaselessly to bring this world to fruition.
We refuse to allow corporate control of our planet, our rights, or sanction a world that
prioritizes growth and greed over human rights, decent and equal work, healthy ecosystems and a just distribution of wealth.
Women must be full and equal partners in the fight to combat global climate chaos! Women of the world have had enough. The time for Urgent Action is now.  We are speaking Truth to Power. We are Demanding Change.
The call in it's entirety can be found here.
Further updates on the People's Climate March 2017 can also be found at the Women for Climate Justice's Facebook event: https://www.facebook.com/events/1219035691483103/