Cameroon expels 500 Nigerians fleeing Boko Haram
This post is also available in: Italian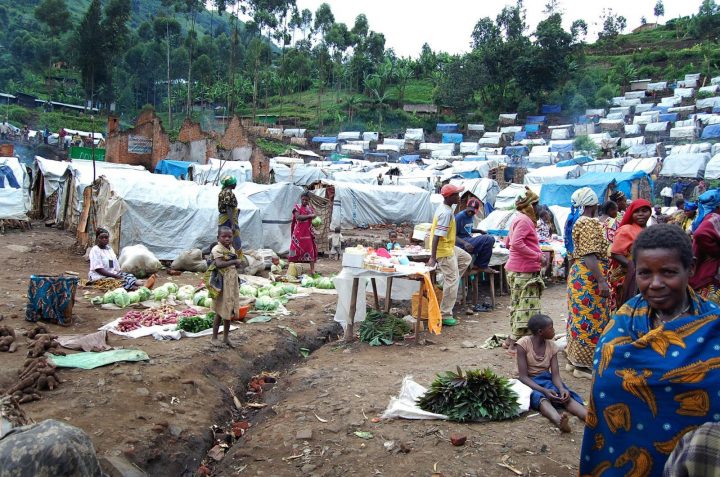 Thousands of Nigerians have been displaced by the Boko Haram insurgency. The UN High Commissioner for Refugees said it was "very concerned" after 517 Nigerians were expelled, including 313 who had requested asylum. As of February 17, more than 61,000 Nigerian refugees were at the Minawao camp in northeast Cameroon, but there are many others outside the site. Boko Haram, a militant Islamist group that has now fragmented into two factions, took up arms against the Nigerian government in 2009. The conflict, which has spread from northeast Nigeria to other countries in the Lake Chad region, has displaced more than 2 million people.
Over 500 Nigerians who fled into northern Cameroon to escape Boko Haram Islamists have been forced to return to Nigeria, the UN refugee agency said Wednesday. The UN agency said it planned to sign an agreement with Cameroon and Nigeria on March 2 for the voluntary return of 85,000 Nigerian refugees. But it also said it was continuing to urge the Cameroon government to offer asylum and respect international conventions against forced repatriation of asylum seekers. Boko Haram attacks have also driven people from Cameroon villages along the border. On Wednesday, the Red Cross distributed food to 2,500 displaced households at a camp in Kolofata, Cameroon.
In the meantime the Nigerian Government has approved the construction of the Cameroon-Nigeria border link bridge as part of its efforts to strengthen the bilateral ties between the two countries. The Minister of Power, Works and Housing, Babatunde Fashola said the construction would swallow up $38 million, while $9 million would be for consultancy. Nigeria and its neighbours have cooperated closely in fighting Boko Haram, which split into a faction aligned with the Islamic State militant group (ISIS). Five countries—Nigeria, Niger, Cameroon, Chad and Benin—contribute troops to a regional taskforce aimed at routing the militants. Cameroonian troops have also conducted cross-border operations against Boko Haram. The militants have been pushed back in Nigeria, but still retain the capacity to carry out suicide and car bombings. Seven suicide bombers blew themselves up last week on the outskirts of Maiduguri, the Borno state capital in northeast Nigeria.