Action bringing 100 refugees by plane to Germany has "failed magnificently"
This post is also available in: Spanish, Italian, Greek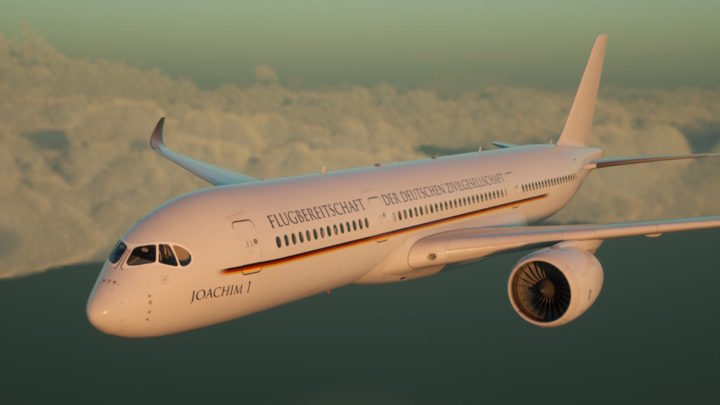 Last Friday, 24th June, the German parliament rejected a request by Die Linke (left party of Germany) to abolish part of paragraph § 63 in the residence law which says that enterprises of transportation like airlines will be heavily punished if they transport people without appropriate visas. The rejection was anticipated and no broader discussion of the issue took place, nor did the media report on it other than some fringe articles that appeared.
The Center for Political Beauty in Berlin, which is known for spectacular artistic actions and events in protest of violations of human rights, had also anticipated this rejection and had organised by way of crowd-funding for 100 Syrian refugees to be brought from their current location Ankara, Turkey to Berlin by a chartered plane in order to be united with their families who are already living in Germany. None of these refugees had been granted visas.
The night before the take off of the plane, which was supposed to land in Berlin Tuesday, 28th June,  Air Berlin, which airline had been chartered to fly the refugees out of Ankara, cancelled the contract to do so, obviously under pressure by the authorities. According to the Centre for Political Beauty, German Federal Police and the embassy in Ankara were also involved on the ground in Ankara, where the refugees ended up not boarding the plane.
Nevertheless, the point that they were trying to make is extremely important and goes to the very core of the problem: Instead of being granted visas and paying € 300 for a safe airplane passage, refugees are forced to pay ten times the amount to illegal gangs of people smugglers for an unsafe trip by sea which, as we know, is continuing to kill thousands and thousands of people.
If a government or the  international community is not able to change visa regulations in order to prevent the repeated dying of people, this represents tacit approval of homicide. A point that, according to Philipp Ruch as artistic director at the Center for Political Beauty, has been clearly made – despite the cancellation of the flight at the last moment. He said: "We have failed magnificently, but in the course of the whole action, one question has been clearly answered: Mum, why don't refugees just take an aeroplane?".
According to the EU regulation 2001/51/EG it is not allowed to transport refugees that have no visa. But this ban seems to be in contravention to the Geneva Convention on Refugees: How are refugees supposed to exercise their right for protection, if they are prevented from reaching the location where they could apply for protection. In the case of Syria, for example, the German Embassy in Damascus, which issues visas, has been closed for quite some time. The Center for Political Beauty has announced, it will take the matter to the highest court in Germany, having collected enough evidence by attempting to fly refugees in and revealing the subsequent behaviour of the authorities who managed to cancel that effort by questionable means.
In order to raise additional awareness, an "event" was scheduled for the same evening which saw the Gorki Theatre in Berlin decorated as a Roman circus where some refugees were to be symbolically "eaten" by tigers in protest of this behaviour. Apparently, 12 refugees had volunteered to take part in this "artistic protest", where tigers were representing "gifts" from Erdogan as a symbol of his inhumane politics and the dirty deal that the EU made with him. Local Berlin authorities wanted to stop the event, which eventually took place under police observation, but no refugees were "eaten". Around 300 people took part, among them many young people and many members of the Syrian-Arabic community of Berlin. The fathers and husbands of some refugees that were supposed to have arrived yesterday night were interviewed. One such wife and her children were booked on the flight that should have brought them out of what was described as a miserable situation of transit that was blocked in Turkey.
The Center for Political Beauty had organised similar spectacular events in the past to draw attention to human suffering. According to the group all this is done out of compassion for people in pain, distress and hardship which drives them on – and materialising as a consequence these artistic events.
Critics of the whole action yesterday say it missed out on the root of the problem which can only be dug out by putting pressure on the German government to stop weapons exports and financing rogue states such as Turkey and Saudi Arabia… and on every country which is contributing from the outside to the destruction of Syria.
As every crisis has taken a long time to build up, it is evident that solving such will also require a certain amount of time. It might therefore be a combination of both that will lead to a solution: In the short-term a change in visa regulations, that is the temporary suspension of the EU regulations  hindering refugees to exercise their right for protection, and in the long term stopping weapons exports and the financing / supporting of dictators in the Middle East, including the type of geopolitical engineering, which has been going on over many decades and which has failed in many cases, Assad sadly just being another case one in the row.
If this whole action, which ended peacefully and at least nobody was harmed, has served to raise more attention to the fact that the refusal of the EU to change one simple regulation is the only thing standing in the way of stopping a  thousandfold deaths, then surely it has done something good. And maybe one thing to be learned from the artists' activism, even if they are accused of self-promoting narcissistic exhibitionism, is to realise that it takes courage and above all patience and stamina to continue to fight for human rights when they are  being violated across this world over so long a time.
To say it with the words of Arundhati Roy in "The Cost of Living":
"To love. To be loved. To never forget your own insignificance. To never get used to the unspeakable violence and the vulgar disparity of life around you. To seek joy in the saddest places. To pursue beauty to its lair. To never simplify what is complicated or complicate what is simple. To respect strength, never power. Above all, to watch. To try and understand. To never look away. And never, never to forget."
That is Human Beauty!