Confessions of a terrorist sympathiser
This post is also available in: Greek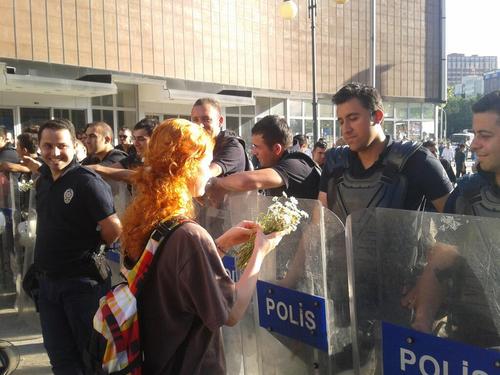 I confess that I am a terrorist sympathiser. Of course, it is a profanity, a kind of blasphemy, to admit to such a thing, perhaps the greatest blasphemy in our society at the present time. Some may also consider that this is not the right time to make this confession and all that it entails. It will be said that in the immediate aftermath of an attack, condemnation and standing united against the enemies of freedom is the only ethically-defensible stance. But, for reasons I hope will become clear, I believe that this is exactly the right time to claim the ignominious label of terrorist sympathiser, and that sympathy for the terrorist is what is most needed right now if we are to break the current international cycle of violence and find more ethical and peaceful ways of responding to the challenge of contemporary political violence.
By Richard Jackson
I am a terrorist sympathiser because I can understand how a young woman from Gaza might consider that she has no real future, nothing but daily humiliations, the continued threat of being shot by an Israeli soldier or firebombed by a settler, or being arrested and tortured by the police. I can understand that she might have had a family member, or a friend, killed in one of the periodic ritualised Israeli invasions of Palestinian territory. I can understand how living under a callous, apartheid-like regime could ignite into a smouldering sense of rage, humiliation, and powerlessness. I can understand how an intelligent, sensitive woman like that might feel that hitting back at her oppressor, that sacrificing her life for her community, that choosing the time and place of her own death, might seem like a way to reclaim her shattered sense of self-worth and self-respect, her agency, her sense of purpose, and in the end, advance the struggle for a free Palestinian state.
I am a terrorist sympathiser because I can understand how a young Sunni man from Bagdad might feel that his childhood had been ripped away from him in an illegal invasion and the civil war it precipitated. I can understand the trauma that comes from witnessing the destruction of his country and the deaths of more than a million fellow citizens. I can understand the process of brutalisation he would go through when as a young boy he sees bodies dismembered on the streets of his neighbourhood by coalition air strikes and the seemingly endless succession of insurgent car bombs. I can understand the rage he would feel at seeing pregnant women shot to death by nervous young American soldiers at a checkpoint.
I can understand his sense of utter horror when members of his family or friends and colleagues were abducted, tortured to death and their mutilated bodies dumped by the roadside by the Shia death squads operating out of the Iraqi Ministry of the Interior – soldiers trained and armed by the occupying U.S. Military. I can understand his humiliation to have had friends swept up and tortured in Abu Ghraib, sexually violated and the photographs shown all over the world's media.
Continue reading at: richardjacksonterrorismblog
Richard Jackson is currently the Deputy Director of the National Peace and Conflict Studies Centre at the University of Otago, New Zealand.