Stand on Japanese Hostage Crisis
This post is also available in: Spanish, Italian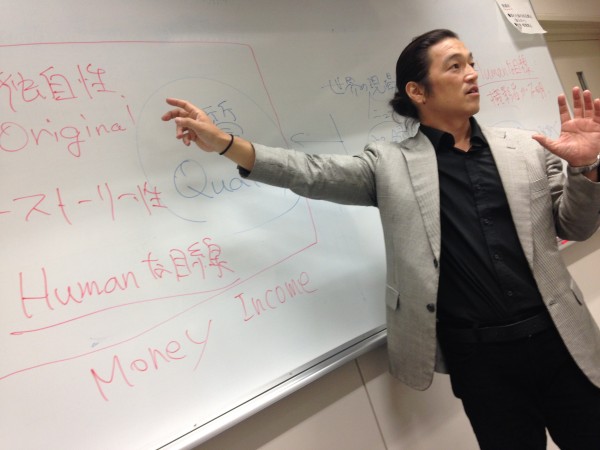 By Emiko Nagano – Japanese Version
There is no word to describe the sadness, the shock, and the anger Japanese are experiencing in the wake of cruel execution of the Japanese hostages by ISIS. Try to understand why and how this had to happen leads to complex, multi-layered global conflict that is jumbled with historical and geopolitical unresolved affairs. One feels helpless to come up with any sensible explanation or solution. What can I, who leads an ordinary life, offer an answer to the utmost question of what Japan should be doing?
One of the victims, Kenji Goto was a journalist known to report from war torn areas of the world. His reports were not just about the solders and rebels flight, and it was consistently about people, the ordinary citizens and how their lives were destroyed. Through his reports, he made the audience witness the atrocities, echoing the victims' voiceless voice and communicated how empty violence was. Violence cannot be justified and does not bring any peace; it only and keeps escalating to another level, to greater magnitude. More people get hurt, more precious lives get lost, and children suffer when and where they have no choice in the matter. Mr. Goto's call to what he could do, in front of the giant question was to be a reporter and keep reporting.
Some argues that Japan needs to revise its pacifist constitution and allow the self-defense force involve in world conflicts so that Japan could conduct a hostage rescue, if it ever rises again. Is it really a solution? Reports and surveys repeatedly show the majority of Japanese are proud of its constitution that "we do not use armed forces to resolve conflicts." This comes from our own painful past, and to not make the same mistake ever again. It is our heartfelt, solid commitment to nonviolence, and it is the most powerful diplomatic message Japan could offer to the world.
On reflecting Mr. Goto's work and message, the country can stand up against violence while each one of us can reach out for peace by taking part in one's own surrounding. We can start from there.