A personal narrative by Reza Siar, a member of the Hazaras, one of Afganistan's marginalized minority groups, who fled after the US troops left and the Taliban took over.
"Tomorrow and the day after tomorrow are their last days; they who have been working with Iranians will all be killed."
Along the way going to school, I heard passengers conversing.
Almost the same phrase was heard from my father's colleagues who had been working with him. When I visited my father's office, the other day, I found him talking with his friends. He welcomed me but looked very sad. I could clearly read his sadness but could also see that he was trying his best to hide it.
After a while, I heard his friend say, "They will kill all those who worked with the Iranians as they are the enemy of Iran."
I stared at him and only one question troubled my mind: Will they kill my father also?" but I dared not ask him. I could not ask him this question as it was no more a question but rather a foregone conclusion.
I was completely sure about it. I don't remember what happened after that conversation because I was a little boy then, not more than 15 years old at that time.
I remember what they were discussing among themselves while eating dinner. It was very infuriating and scary for a little boy like me who was in his secondary years in school. They were talking about their own murders and how the Taliban might kill them.
It became more frustrating and scary when they started preparing for their death but I was not quite sure how they might be killed. They could be beheaded or they could be shot by gun. Going to jail was not an option for them, it seemed. I heard them say, "If we were only Hazaras, or Shiites or literate, it would have been one thing. On top of all of that, we have been working with Iranians".
The scariest conversation started after they finished dinner. When they finished dinner, they asked one of their colleagues who was younger than them to bring all the watermelons they had grown in the yard of the office. They told him, "Please go and bring all the watermelons to eat because for sure we have only tonight to live". I was looking at my father all the time but still, I was not able to believe that my father was with me only for that night. The young man went out to collect the watermelons and soon brought them for all to eat after dinner.
There were two distinct moments I recall. One minute, they were talking about their vision for society and the next minute they were imagining the world without them.
I remember it all so clearly. They kept talking about their past and how they served the communities, how they were the pride of their people, and how everybody was happy about what they did. They tried to convince themselves that they were happy as they all had been doing good for the common lot but God did not wish to give them more time to serve more. Everybody kept talking about the roles that they had in the past and how well they executed them.
And then everybody fell quiet and there was pin-drop silence in the room. Everybody was looking down and I could hear them breathe.
After 5 to 10 minutes in complete silence inside the big hall containing at least 15 people, somebody at last looked up and said, "Well Reza, we are only joking. Don't take it seriously," and continued, "Do you review your lessons at home every day?"
I had no answer. I kept watching my father as I felt that I had limited time to look at him. Maybe I will not see him anymore. I nodded like a puppet to the question thrown at me unable to say anything.
As the eldest son of my father, I was too young to take on the responsibility of family and I was feeling completely lost. Neither could I cry at that time nor was I able to find any other solution. I was not even able to manage my thinking process. My mind had gone quite numb and blank. I was so shocked to hear what I heard from them that night.
They kept talking until very late that night. One of them requested others to sleep after a while and the rest appreciated his proposal when they could not keep awake anymore. All of us slept in that room, close to each other.
When I got to my bed, my heart was breaking but at the same time, I didn't want my father and his colleagues to see me crying. Once I got my blanket to cover my face, I started crying. The entire night I cried, but nobody came to know about it.
I also had a series of nightmares. I imagined a series of killings of my father and his colleagues and saw them screening in my mind again and again.
When I woke up in the morning, I prayed with everybody else and went back to our beds. One of my father's colleagues prepared breakfast and asked us all to eat our breakfast. Only that time, my father saw that my eyes were red. He asked me, "What happened to your eyes?"
I didn't say anything. I kept looking at him deeply not only with my eyes but with my heart. I was only concentrating on him and was not able to think about anything else. After eating breakfast, my father told me to go to school. When I got out to the campus,  he accompanied me to the gate and asked me, "Please don't tell this to anybody, nothing will happen, and don't worry," and continued "Do you need anything?"
When he said "Do you need anything", I had water in my eyes reflecting my sadness and worry. I put my face down and said, "I need some books". I didn't say anything about why I was asking for books from my father but I knew why.
The Iranian group was working for the poor, widows/widowers, and disabled people, providing cash and clothes. In addition, they were providing books, magazines, religious books, and posters of mullahs of Iran to schools. The cruelties of the Taliban were spreading among the people saying that the Taliban would kill those who worked with Iranians and burn all the publications that came from Iran. So the foundation (where my father was working) had decided to distribute the publications they had in their library to interested people. I had also heard this news and visited my father to have some as I was very studious and interested in reading books. I knew many people had received very good books, especially books on general knowledge and dictionaries. Even at that time as I got out of the room I could see people in front of the library gate and books being distributed.
My father did not ask me why I kept my head down. I could imagine his sorrow for the prediction of his death and I was thinking that he understood my sadness. That is why he did not ask me to look into his face. But his answer was very interesting:
"Don't take any book from here as it will put you in danger. All of these books and publications related to Iran are dangerous for us now."
I didn't say anything at that time but became sad inside. I could not understand why they were giving books to others visiting them but not me. I was too young to understand that my father was thinking about our lives. My sadness was doubled now because of the death prediction and his declining to give me any book.
I was crying along the way to school and thinking about the future of the family in the absence of my father.
On my way back from school, I was again alone. Every time I saw somebody, I wiped the tears from my face but as soon as they were gone I would start crying again. I was not able to see any hope for my father.
When I reached home in the evening, I was weighed down by my own sadness. Every time I looked at any of my siblings, thinking about my role as the eldest son of the family, I got more and more disappointed.
I went out of the house, roamed around the farm plots, and kept crying, but I tried hard to hide this important fact from my mother and siblings. I was not able to sleep at night thinking and crying.
I woke up early the next morning around 4.30 a.m. I collected my books and notebooks to go to school. Everybody in my school was talking about the books that were being donated to the public. When I reached school, I understood that school leadership was preparing to welcome the Taliban. I found out that the district authorities decided to not fight with the Taliban instead decided to gather the public, the school girls and boys to welcome them. School leadership announced to all the students to gather together to prepare to go to the district center called Ulqan to welcome the Taliban the next day.
The next day, we all came to school earlier than every other day and departed to Ulqan for caroling. When we reached Ulqan, the district authorities lined us up near the venue followed by the boys' schools caroling, with the line ending up with the girls' students. Every other person was holding a flower but the most beautiful flowers were in the hands of beautiful girls heading the community. Everybody was happy and said that the Taliban are the greatest people in the world and they came to Afghanistan for justice.
After one and a half hours of caroling, the district authorities ordered students to take position. After three hours of waiting in the hottest weather under the sun, around 1.30 p.m., people were finally asked to stand up. When we stood up, I saw a mile-long of dust approaching us. When they came near us, I saw hard faces with black beards and black turbans, seated on the jeep equipped with the big loudspeakers singing their religious songs. We all were caroling and singing welcome songs as they crossed us, and we followed them to the district center to the venue that had been prepared for them.
All categories of people sat while the stage was prepared. Taliban were placed in a special place where they could see the stage and all the people. They were surrounded with the girl students.
It was the time for the speakers to deliver their speeches. First, some mullahs were given the opportunity to speak. I remember, one of the mullahs saying, "Molla Omar, the great leader of the Taliban—our great leader—is a true follower of Imame Zaman".
Imame Zaman is the twelfth Imam of Shiite in Islam. He continued, "Nobody has served Imame Zaman more than Mollah Omar, our great leader". All the speeches concluded for the benefit of the Taliban and the Taliban were very happy with the event. They expressed their gratefulness to the public. The event ended late in the evening. After the event ended, we started going home. I reached home with my other classmates in the middle of the night and went straight to bed. But despite the tiredness from the day, I was not able to sleep, thinking about my father.
The next morning, I woke up and ate breakfast. The school was off that day. It was around 8.30 am and I was at home when the front door was pushed open. I saw my father standing at the door. I was very surprised and ran to him saying, "Padaaaarrrrr" (means father). All the family members came out immediately. We all surrounded him and asked him how he escaped. I had no idea until then that everybody in the family was aware of the danger to his life. I thought only I knew that they were planning to kill him. My mother was crying and was not able to talk, she kept crying and looking at the sky.
Finally, my father explained: "District Authorities have welcomed the Taliban and agreed with them to support the Taliban. Based on this agreement, nobody in this district should be harmed. Last night, we had a meeting with them and we have promised that from now on we shall support the Taliban and provide them with soldiers and finance. We have to send soldiers to fight with the Northern Alliance.
"Thank God they forgave us …"
About the Author: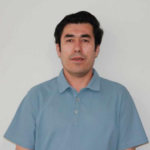 Reza Siar hails from the remotest and poorest province of Daikondi in Afghanistan. He is a member of Afghanistan's marginalized Hazara minority, a community tragically marked by historical atrocities and genocide. Rising above the adversities of his early life, Reza Siar transformed himself into a beacon of hope and determination. His life's journey is a testament to the indomitable human spirit, representing the power of education, perseverance, and the enduring strength of the Hazara people in the face of adversity. He fled Afghanistan together with thousands of Hazaras and now lives in Auckland, New Zealand.
---
References:
Human Rights Watch (2021, March 16). Targeted Killings of Civilians Escalate. https://www.hrw.org/news/2021/03/16/afghanistan-targeted-killings-civilians-escalate
Hakimi, M. J. (2023). The Afghan State and the Hazara Genocide. Harvard Human Rights Journal, 37. https://papers.ssrn.com/sol3/papers.cfm?abstract_id=4516797
Ibrahimi, N. (2023). The state, identity politics and ethnic boundaries in Afghanistan: The case of Sunni Hazaras. Nations and Nationalism, 29(2), 669-685.  https://www.researchgate.net/publication/368851951_The_state_identity_politics_and_ethnic_boundaries_in_Afghanistan_The_case_of_Sunni_Hazaras
Network, A. A., & Adili, A. Y. (2022). A Community Under Attack: How successive governments failed west Kabul and the Hazaras who live there.                                                                  https://www.afghanistan-analysts.org/en/reports/war-and-peace/a-community-under-attack-how-successive-governments-failed-west-kabul-and-the-hazaras-who-live-there/
Hakimi, M. J. (2023). The Afghan State and the Hazara Genocide. Harvard Human Rights Journal, 37. https://papers.ssrn.com/sol3/papers.cfm?abstract_id=4516797
Rizvi Jafree, S., Malik, N., & Khawar, A. (2023). Pakistani Hazara Shia victims: challenges, survival techniques, and protective needs. Conflict, Security & Development, 23(1), 67-92.                 https://www.x-mol.net/paper/article/1632936436402130944