On October 23, 2023, in the finest autumn afternoon weather in central Seoul city, about 200 multicultural families, foreign nationalities, and international students from 20 countries were to set foot to visit one of Seoul's contemporary artwork avenues, the Leeum Art Museum, run by the Samsung Cultural Foundation. The Leeum, Samsung Museum of Art is a place where Korean ancient artifacts and modern and contemporary artworks are on display, where permanent antique relics art collections, and special exhibits can be seen at the same place.
It's fascinating to see the museum spaces designed as architectural landmarks that hosted exhibits, traditional artworks by Korean artists, such as calligraphy, paintings, ceramic arts, and metal craftwork as well as modern and contemporary artworks by international artists, like Olafur Eliasson, an Icelandic–Danish artist who does illumined art pieces. It was said that the three buildings of the museum were designed by internationally renowned architects Mario Botta, Jean Nouvel, and Rem Koolhaas.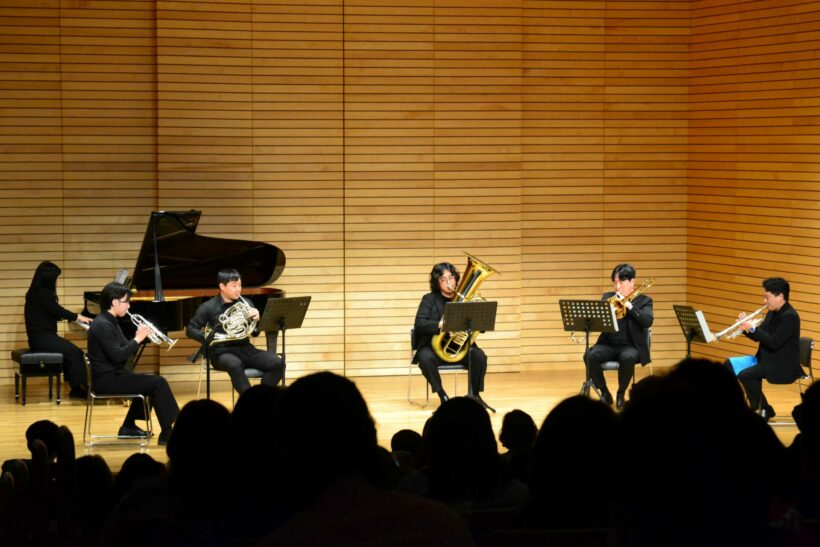 Prior to the artworks visit, participants were able to get to know the museum's significant endeavors offering free tours and special events such as the exhibition curator's talk and a special concert by Samsung Philharmonic orchestra.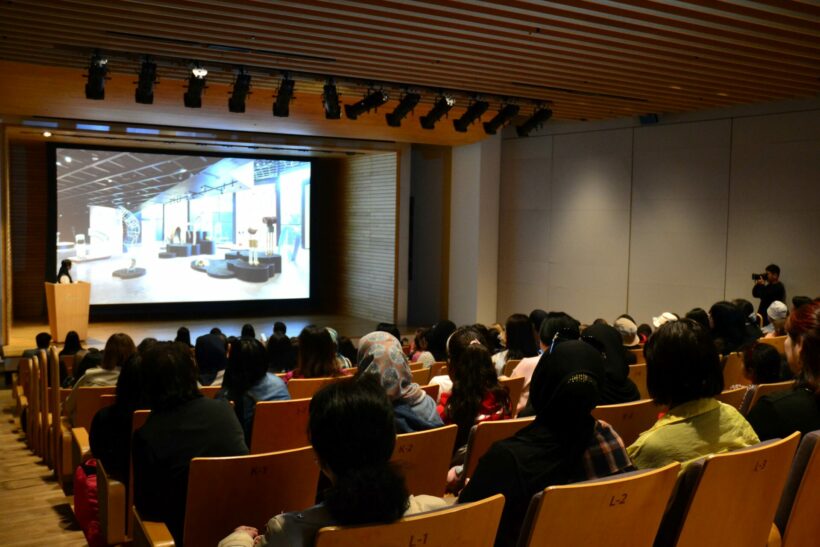 Moon-hyung Lyu, CEO of the Samsung Cultural Foundation, addressed the participants during his opening remarks "Through this great event, we will introduce you to various cultural backgrounds.  As participants, you can experience and appreciate Korean culture and arts, and understand them in-depth. I hope it will help us to interact and live together as a member of the community," he added. "Since 2022, the Leeum Museum of Art has offered cultural entertainment opportunities for members of various communities who reside in Korea."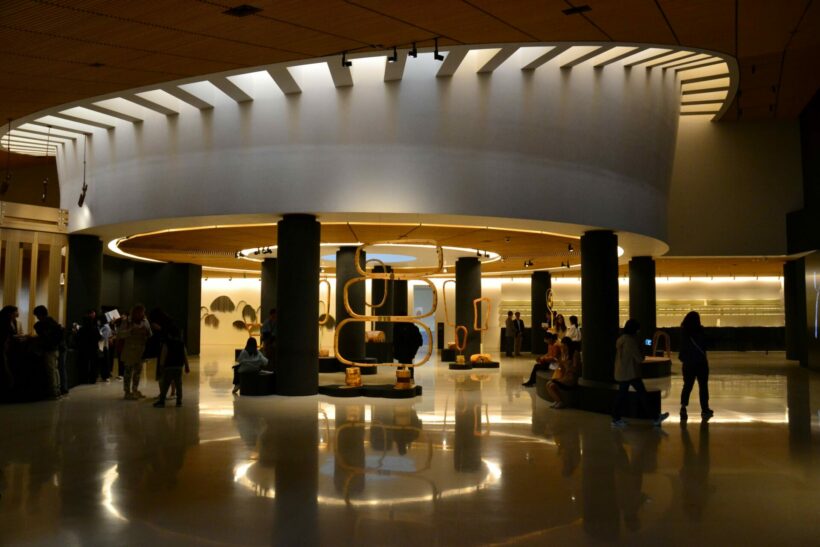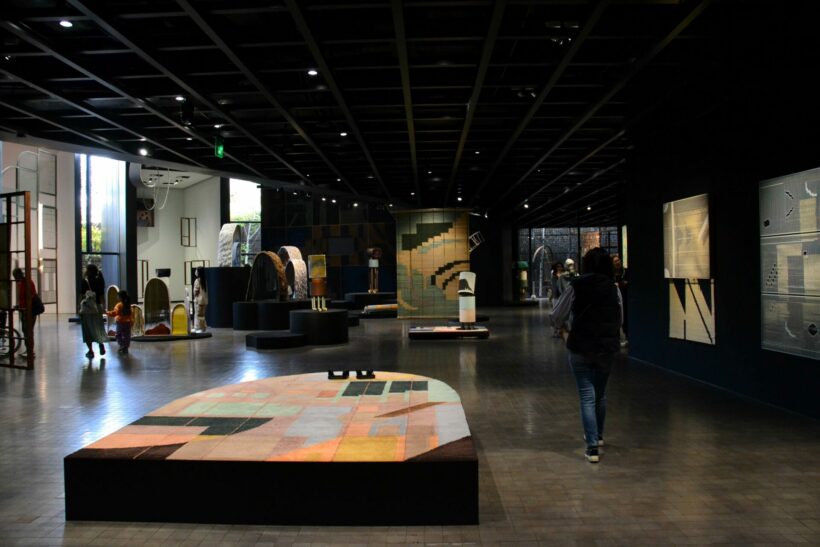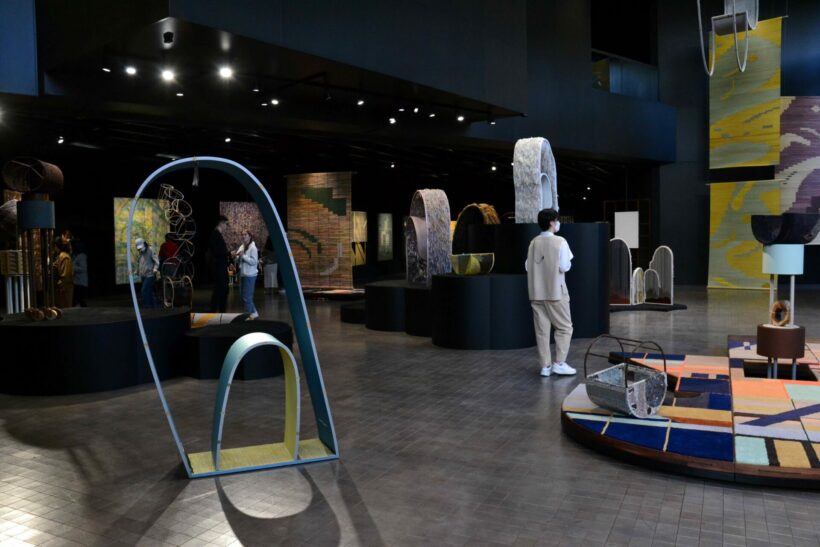 Based on the Information obtained from the museum describing the permanent art exhibition space, about 120 works are displayed, each carefully selected according to the theme of its respective floor, spanning from the 4th floor to the 1st. On the 4th floor, under the theme of 'A Blue Pattern,' the world of celadon from the Goryeo Dynasty unfolds. The third floor, adorned with the theme 'Journey of White Light,' offers a space where Buncheong ware and white porcelain from the Joseon Dynasty can be appreciated. The second floor, themed 'Appreciation and Taste,' showcases ancient book paintings, utilizing various techniques and themes. Lastly, on the first floor, the theme 'A World of Authority, Faith, and Splendor' allows visitors to immerse themselves in the spiritual world and aesthetics of Korean ancestors, as embodied in Buddhist art, metal crafts, and mother-of-pearl lacquerware.
The museum offers Digital Guide, an AI-based interpretation to foreigners close to their language convenience. The Leeum Museum's digital guide supports Korean, English, Japanese, and Chinese which allows visitors to enjoy free and comfortable viewing. On the last day of the event, the Museum prepared an AI text interpretation service separately, considering the language of the participants only in the exhibition description.
Slovakian student, Shin Ela, poses for a photo.Slovakian student, Shin Ela, who is Majoring in Korean language education at Seoul National University, was one of the visitors who was invited by the Itaewon Global Village Center, a government-led Support Center for Foreign Residents in Seoul. Ela told Pressenza, "I have been in Korea for three years, and this was my first time visiting this museum. It's very nice, and eclectic, I thought it was just a modern art space, then suddenly you see ancient artifacts like celadons, it's interesting. Seoul has so much to do, many places to see."
The Leeum Museum of Art is currently hosting artist Suki Seokyeong Kang's exhibit entitled "Willow Drum Oriole" and 'How to Become a Rock,' a solo exhibit by Kim Beom, a prominent figure in Korean contemporary art.
All photos taken by Bereket Alemayehu.