The International Summit for Peace in Ukraine, held in Vienna earlier this summer, proposed Global Days of Action, Sept. 30 – Oct. 8th, 2023. We strongly encourage everyone to take part.
You can plan a meeting, rally, forum, dramatic performance, vigil, banner-drop, tabling, teach-in, protest, art-creation, or blockading of a weapons shipment. Tell us if you need help.
Add it to the events page, or find one there already planned near you.
Also add it to the International Peace Bureau's webpage.
If in the U.S., also add it to Peace in Ukraine Coalition.
Plan and promote your actions at International Day of Peace events and at our annual conference: NoWar2023 on Sept. 22-24.
Learn about war and peace in Ukraine.
Print sign-up sheets for a clipboard and build the movement.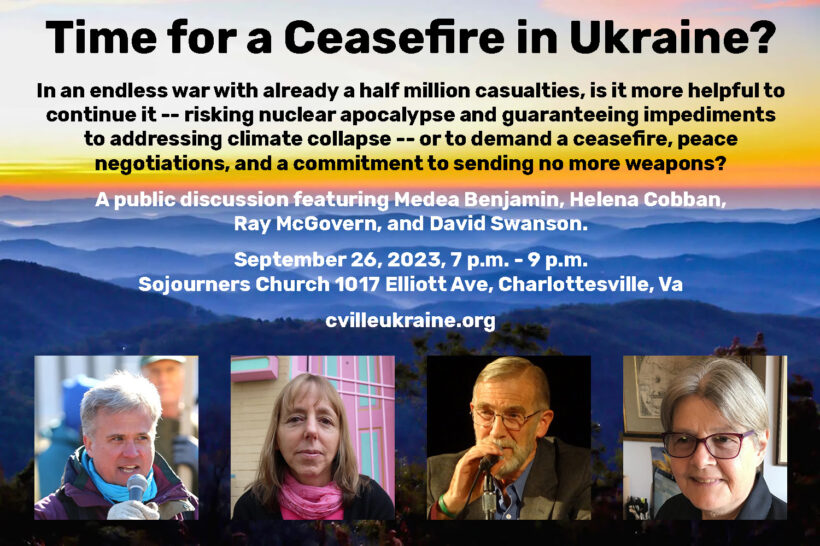 Free Public Livestream on September 26
In an endless war with already a half million casualties, is it more helpful to continue it — risking nuclear apocalypse and guaranteeing impediments to addressing climate collapse — or to demand a ceasefire, peace negotiations, and a commitment to sending no more weapons?
A public discussion featuring Medea Benjamin, Helena Cobban, Ray McGovern, and David Swanson.
This is a free, public, in-person event but it will also be livestreamed on Youtube, Facebook, and Twitter.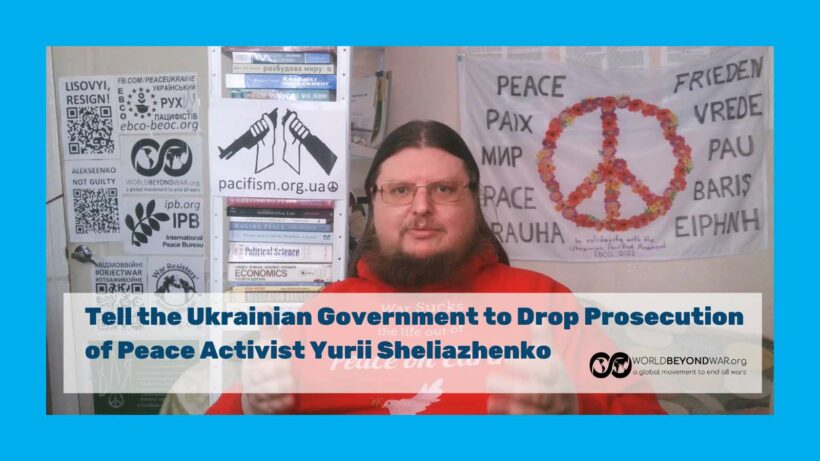 Tell the Ukrainian Government to Drop Prosecution of Peace Activist Yurii Sheliazhenko
World BEYOND War Board Member Yurii Sheliazhenko has been formally charged by the Ukrainian government with the crime of justifying Russian aggression. The evidence is this statement which explicitly condemns Russian aggression.