Just a few days before the school opening, toxic watchdog group BAN Toxics in coordination with Toro Hills Elementary School and Nick Joaquin Senior High School in Quezon City, conducted an on-site inspection of school facilities and pushed for the school compliance with existing regulations on sound chemicals and waste management.
"We laud the teachers and school personnel for continuously preparing and cleaning the schools despite the limited time before the school opening," said Thony Dizon, Toxics Campaigner of BAN Toxics. "Ensuring a safe and healthy environment for the students and teachers should be promoted and prioritized."
Toxic watchdog group BAN Toxics partnered with QES Technology Philippines, Inc. – a service provider for SCIAPS X-200 HH XRF Analyzer, to screen for heavy metals in random locations like kindergarten rooms, Grade 1-3 rooms, walkway railings, painted walls and doors, and teacher's tables and students' chairs. The group also checked some used crayons and other art materials.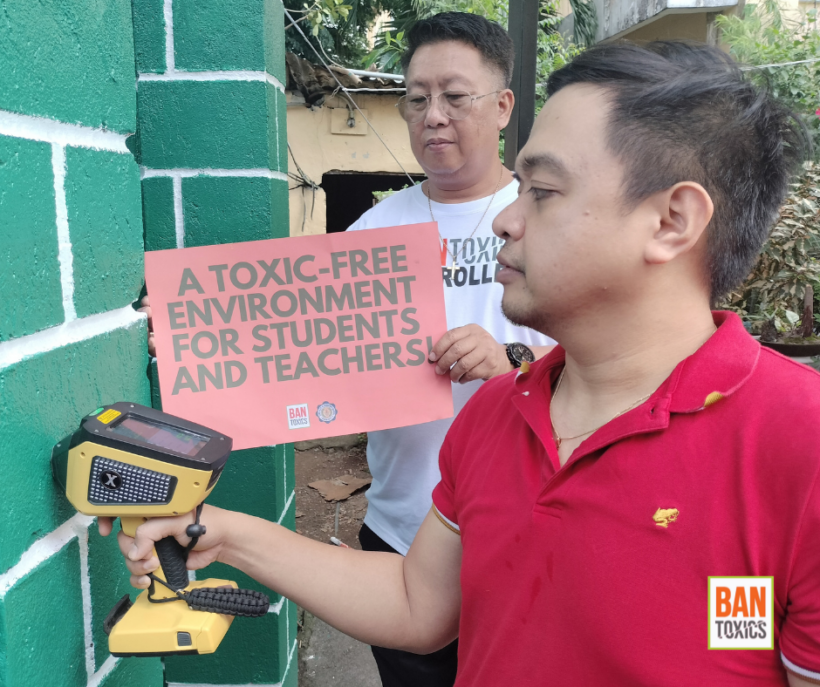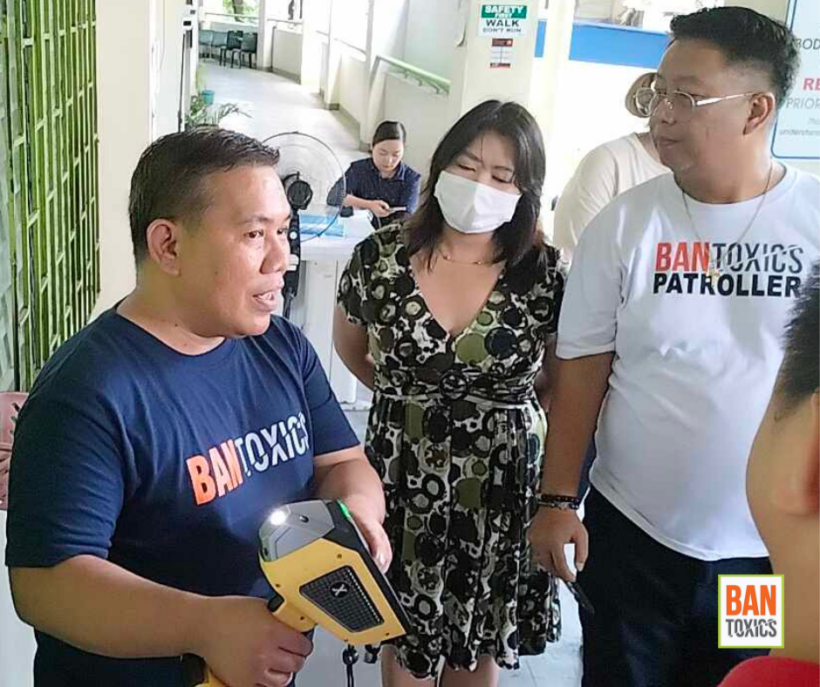 "The XRF results went well as the painted coatings screening turned out to be low and within the 90 ppm (parts per million) threshold limit under the DENR Chemical Control Order for Lead and Lead Compounds," Dizon added. "It is good to know that the schools we screened follow the existing regulations on the use of lead-safe paints as mandated by the Department of Education."
The group pointed out that the Dep. Ed. Order No. 4 s. 2017 mandates the use of only lead-safe coatings or paints in all preschool, elementary, and secondary schools. Use of lead-safe paints shall reduce children's exposure to toxic lead via lead-containing paint and dust, thus, avoiding health impacts including learning disabilities, anemia, and disorders in coordination, visual, spatial, and language skills.
"Assessing schools and evaluating their compliance is one of the steps under the Toxic-free and Waste-free School Program (TFSP) of BAN Toxics. We encourage other schools to follow by mainstreaming the program into their systems," the group said.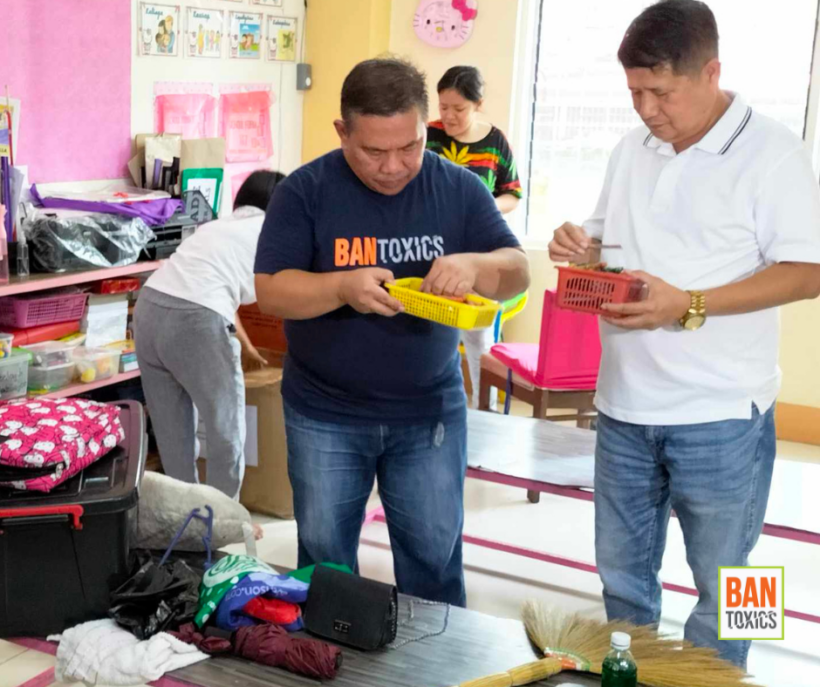 The TFSP program encourages educational institutions to adopt sound chemicals and waste management in their operations and develop school-based environmental awareness to protect students and faculty members from the harmful effects of toxic chemicals and hazardous wastes.
The program likewise integrates waste management in school. This includes proper waste segregation, implementing the 3Rs, Reduce, Reuse, and Recycle, urban gardening and composting, minimization of single-use plastics usage, and establishment of materials recovery facilities. #
References:
https://chemical.emb.gov.ph/wp-content/uploads/2017/03/DAO-2013-24-CCO-Lead.pdf
https://www.deped.gov.ph/2017/01/18/do-4-s-2017-mandatory-use-of-lead-safe-paints-in-schools/