The Malabon Artists' Timeless Art Exhibit
Art is a miracle, superior to the laws."
– Arthur Llewellyn Jones/Machen Arthur
By Genevieve Balance Kupang
On June 12, 2023, the Philippines will celebrate its 125th "Araw ng Kasarinlan o Kalayaan" (Day of Independence/Freedom) from the hands of the colonizers. 1898 marked the first Philippine Independence Day from Spain. In the spirit of "kasarinlan," Fisher Mall, Malabon sponsors an Arts Exhibit from June 4-15, 2023, featuring Sining Tambobong (SINTA) and Sining Batambobong (SIBAT) dubbed "TIMELESS," an apt theme for this 2023 exhibit. It is interlinked to last May's countrywide festivity of the National Heritage Month (Buwan ng Mga Pamana) themed: Change and Continuity or "Pamana: Pagpatuloy at Pagbabago." For this year's 125th commemoration of independence and nationhood, the theme is "Kalayaan. Kinabukasan. Kasaysayan" (Freedom. Future. History).
Opening Salvo and Ribbon Cutting Ceremony of the Art Exhibit on June 4, 2023
On June 4, during the Opening of the Art Exhibit, the Lumina Dance Ensemble showcased their nationalism, patriotism, and pride in one's culture by entertaining the mall patrons, guests, and cultural creatives with a folk dance, Karatong Subli. Thanks to the creative supervision of Mr. Rodi Piolino, the artistic director.
Patron of Arts' Celebratory Messages
 Cultural Creatives Celebration is the acknowledgment that artworks had been artistically and meticulously made, and ought to be rendered for visibility so that we can be inspired and strengthened as a civilized citizenry to act for the common good. As UNESCO's creative cities network proposes, cities like Malabon can utilize culture and creativity as a strategic lever for sustainable urban development.
Engr. Al Azzouni, an avid ally of the Malabon artists from Jeddah, shared that "that ART is an international language, and every country has its own taste and accent… The artist uses art to introduce her/his own identity and beauty. S/He is not a photocopy machine, and the artist infuses her/his human experience into it, sharing her/his message with society. The message is to raise up the values of her/his society. Even prior to colonization, the Filipinos have deep roots and identity, he said. The role of the artist is to bring back people to their very deep roots, to be stronger, and flourish. Art manifests one's civilization and the humanity of the people. Many civilizations perished and the art records remain even after the artists have passed away…"
Salute to all the Artists
 One of the artworks that captured my attention is the masterpiece of Artist Aaron Manaloto.
His explanation for his artwork Lumaya't Lumipad: "Mahaba pa ang lalakbayin, pero kailangan palayain ang mga bagay na nagpapabigat sa ating dalahin. Lumipad ka at lumayang parang ibong nasa himpapawid. Buksan ang puso at isipang maraming kinukubli, pakawalan upang matanaw nang mundo kung gaano ka kayabong."
(Free and Fly: "There is still a long way to go, but it is necessary to let go of the things that weigh us down. Fly and fly like a bird in the sky. Open your heart and think of many hidden things, release them so that the world can see how fertile you are. ")
As a cultural mapper and advocate of culture and the arts, I tender my utmost gratitude to the managers of Fisher Mall, Malabon: Raimiel Mercado, marketing officer, Angela Camille Miranda, marketing manager, Myrene Bryan Limoncito, assistant mall operations manager, and Miladel Ortega, mall manager for offering a beneficial space for our seasoned and young artists to showcase the products of their talents and gifts.
Likewise, Sining Tambobong (SinTa) and Sining Batambobong (SiBat) express their profound thanks to the master of ceremony, Aldrick Matthew Antonio, for his special participation, the performing artists-dancers and singers, family members, guests and supporters who came to celebrate and joined in the opening of the art exhibit.
Mabuhay ang mga SinTa at SiBat! Mabuhay ang mga eskultor, pintor, mang-aawit, mananayaw, multi-media artists! Mabuhay ang taga-Malabon! Mabuhay ang mga Pilipino! (Long live SinTa and SiBat! Long live sculptors, painters, singers, dancers, multi-media artists! Long live the people of Malabon! Long live the Filipinos!)
Check out some pictures of the opening: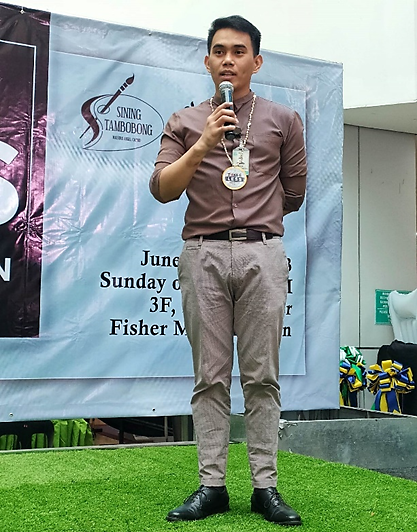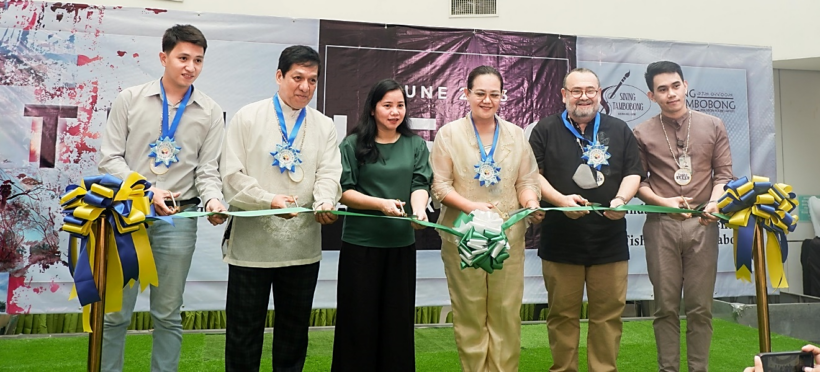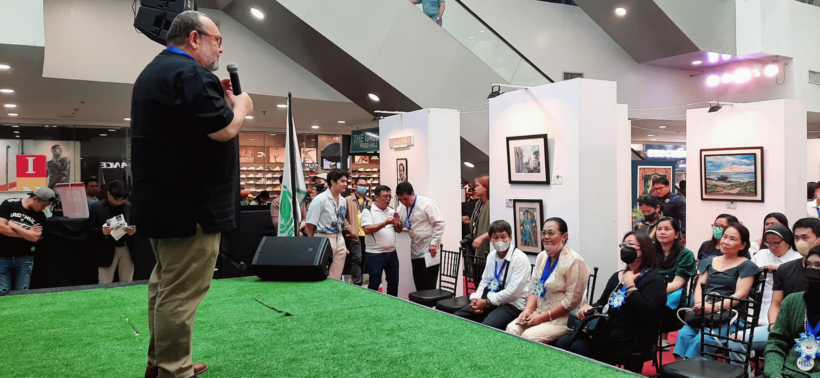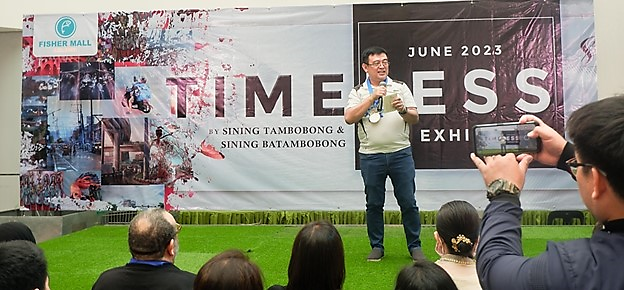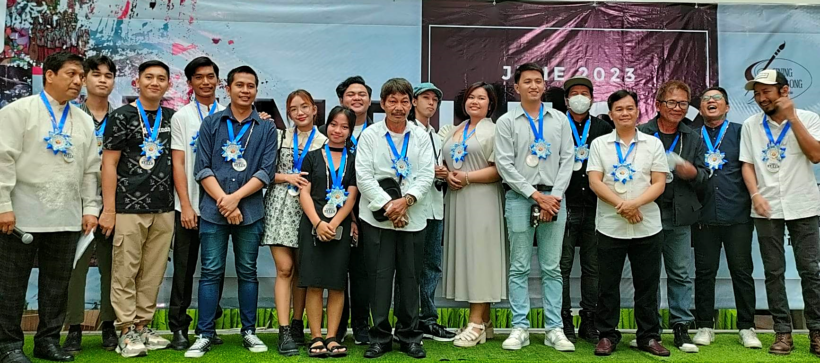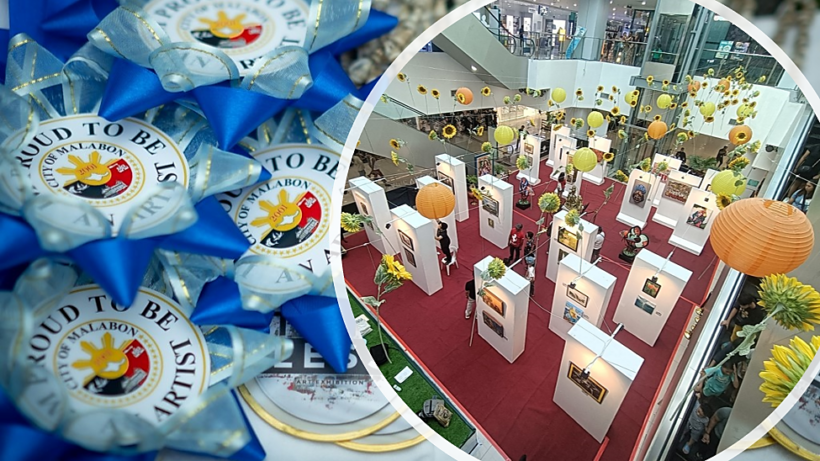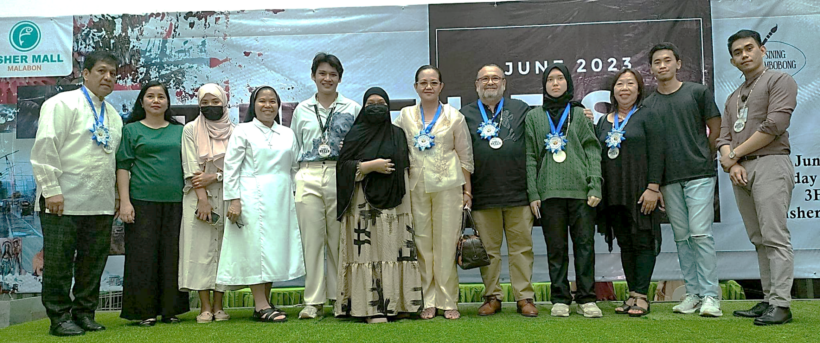 Pay a visit to the Timeless Art Exhibit at Fisher Mall, 3rd Floor Event Center from today until June 15, 2023. You will be amazed and enchanted by Sining Tambobong and Batambobong's masterworks. The artists are there to share with you the inspirations behind their art that celebrates Freedom, Future, and History.
Photo credits: Fisher Mall Malabon, Sining Batambobong, Danny Cruz, ReyJohn Napay, and Genevieve Kupang
About the Author: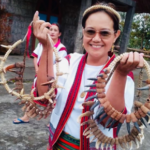 Genevieve Balance Kupang (Genie) is an anthropologist, consultant, researcher, and advisor to individuals and organizations engaged in working for good governance, genuine leadership, justice, the integrity of creation, peace, the indigenous peoples, preservation of cultures, and societal transformation processes. She is a peace educator, author, interreligious dialogue practitioner, and resource person with a career in the academe and NGO.