The 2023 World Day for Cultural Diversity for Dialogue and Development was commemorated on 20 May 2023 at Rainbow Theater, Seoul Seongdong Youth Center in Seoul City, South Korea. It was organized by the Civil Society Organization, Africa Insight, in collaboration with the Ministry of Foreign Affairs, inviting Kim Chakanetsa– the BBC journalist and author of " AFRICANA:  An Encyclopedia of an amazing continent– for the first time to Korea by hosting a global book concert for teenagers and children.
According to the event's press release, inviting the Zimbabwean BBC journalist and author to Korea for World Day for Cultural Diversity was intended to share stories about the African continent and global citizenship.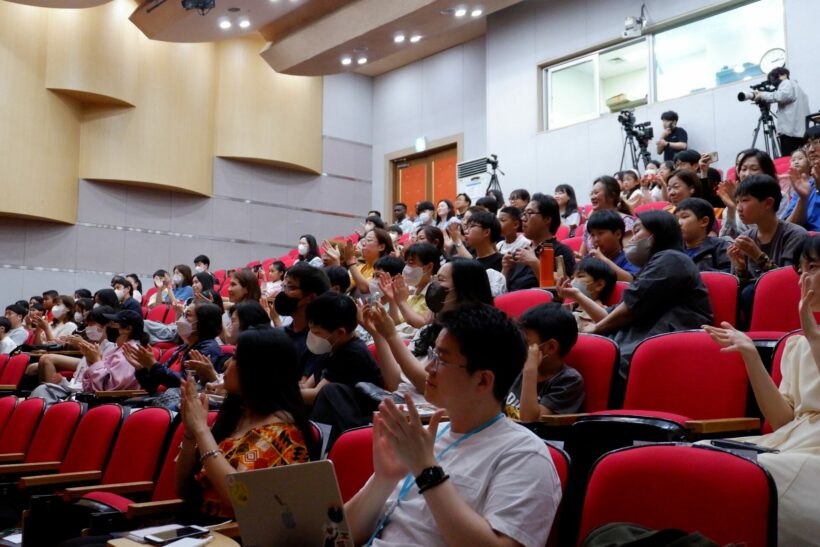 It aimed to enhance understanding of the African region by organizing various programs, including performances and experiences, and book talks for Korean youth, young children, and their parents or guardians as well.
Information obtained from the UN website stated that the World Day for Cultural Diversity for Dialogue and Development held every year on 21 May, is led by the UN Educational, Scientific and Cultural Organization, (UNESCO) by highlighting, not only the richness of the world's cultures but also the essential role of intercultural dialogue for achieving peace and sustainable development. With 89% of all current conflicts in the world occurring in countries with low intercultural dialogue, it is to forge effective cooperation and sustain peace, strengthening intercultural dialogue must be a priority.
According to UNESCO data, the cultural and creative sector is one of the most powerful engines of development worldwide. It accounts for more than 48 million jobs globally –almost half of which are held by women – representing 6.2% of all existing employment and 3.1% of global GDP. It is also the sector that employs and provides opportunities for the largest number of young people under the age of 30.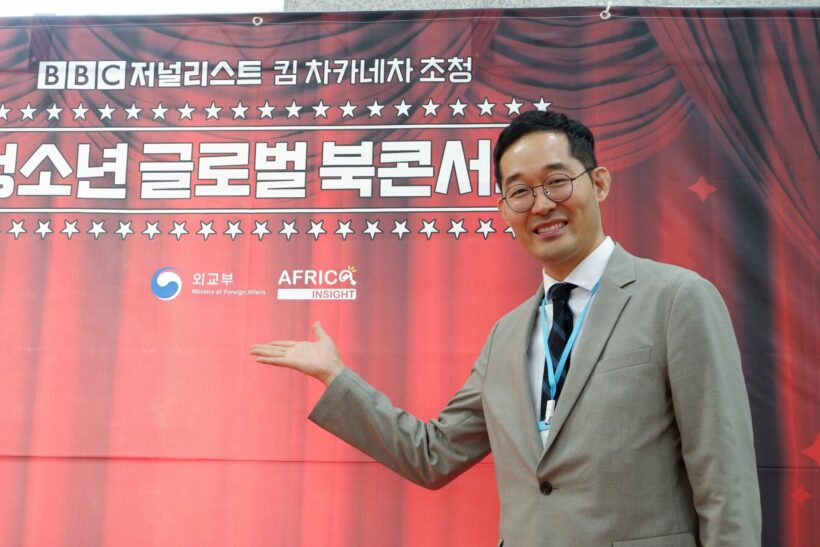 Steven Sungyong Heo, director for Africa Insight, highlighted the commemoration event's importance.
"It's to provide awareness, and useful knowledge to Korean youth, to let them open their eyes because Africa is part of the world and the young ones are the future of global citizens. Therefore, our focus on the youth is that with the purpose of informing. We need to develop an open mindset on their perspectives about Africa by educating them on how Africa has positive impacts, with huge cultural diversity. Obviously, it is because of the stereotypical kind of mass media reporting, portraying the continent in very negative ways. So, it's up to the youth, it's up to them to learn and decide by themselves. Actually, that's what our organization is striving to do.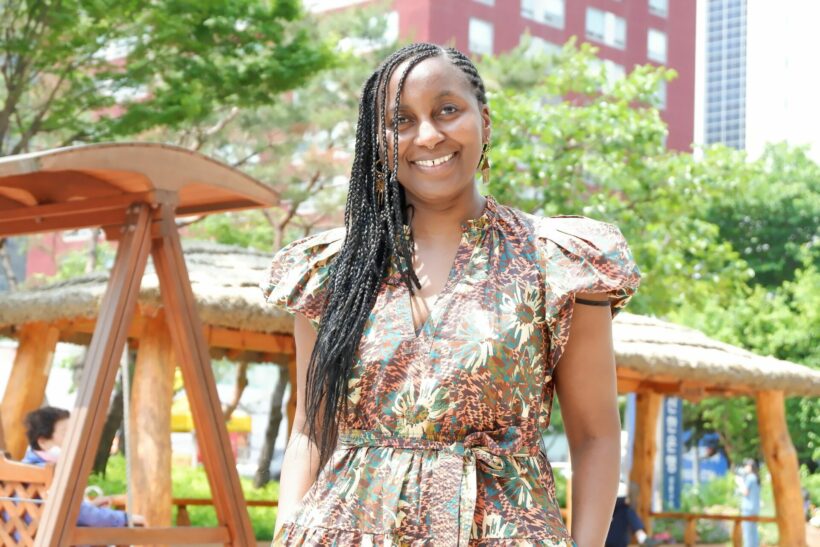 This time, Africa Insight invited BBC journalist Kim Chakanetsa to Korea because her book was the NGO's first Korean version, translated for the public in their book publishing project.
Gladly she accepted the invitation to come over here for the first time. She gave a talk to the audience and explained her first book, Africana: An Encyclopedia of an Amazing Continent, is all about Africa.
We have a book series publishing project called "Africa As It Is" in the Korean language, in collaboration with Green Rain Publishing Company. So far, we have accomplished releasing seven of them covering Ethiopia, Kenya, Tanzania, Algeria, Ghana, Rwanda, and Nigeria, by Korean authors who used to live in the continent for many years. The authors usually try their best to cover all aspects of life, cultures, peoples, and politics in those countries, to write with depth and checked facts in an objective manner aside from their personal feelings.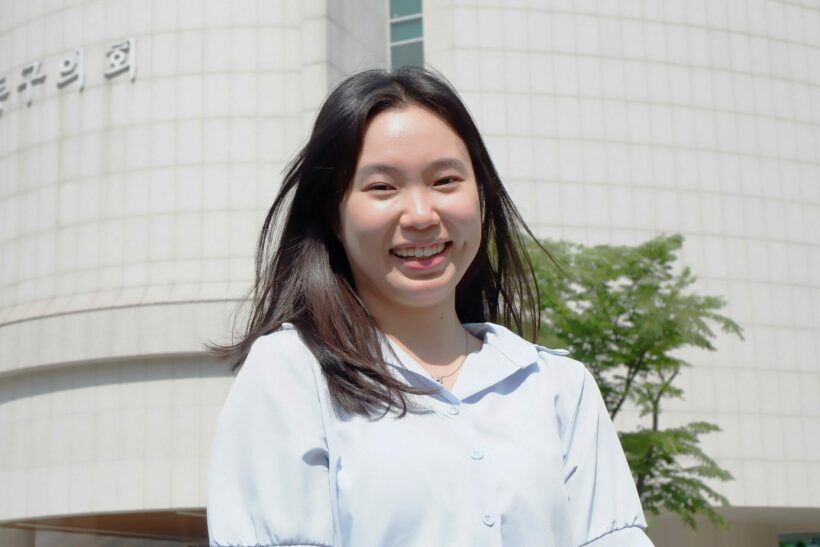 For Hoeun Lee, a young graduate who has studied for her master's degree in the French language at KyungHee University in Korea, it was exhilarating to attend the cultural diversity event which was very interesting.
Her first connection with Africa was when she landed in Addis Ababa for a stopover, on her way to France, and spent a day visiting around, impressed by the view, the people, and above all witnessing the African's vitality in life. That experience led her to a decision to leave Korea for Senegal the next month and to work for two years in a publishing company, in search of personal growth, moving to a new environment to connect with people in order to learn more about diverse cultures and lifestyles.
During the day's event, prior to the book talk by Kim Chakanetsa, a Korean author, Park Ji-sun, gave a lecture on "We are all global citizens", based on the lessons in her book called "Children's School for Global Citizenship".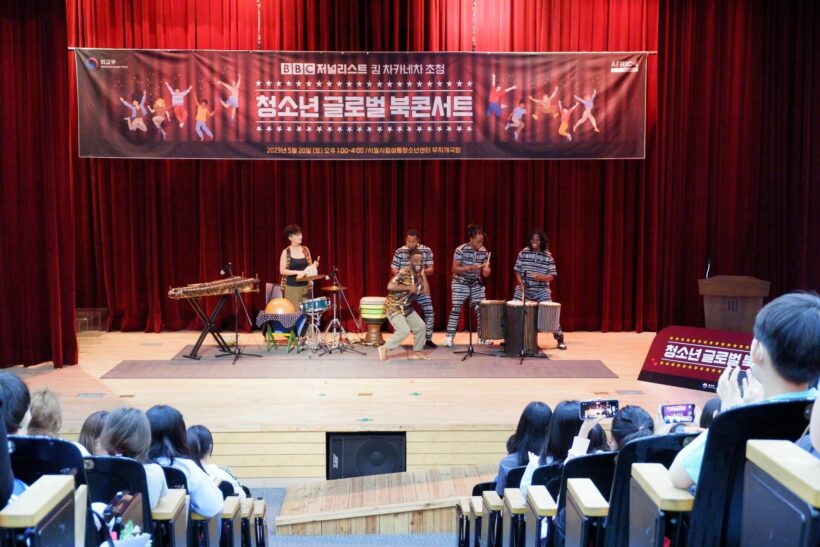 Then followed a unique music and dance performance by an African Dance Company known as TAGG.
Africa Insight is a Seoul-based NGO with the aim of facilitating education and awareness surrounding African development, both in Korea and worldwide. Africa Insight's work encompasses a wide range of topics, including media monitoring and reporting, government advisory services, and general education.