The Kurit-Lagting Art Collective and the Concerned Artists of the Philippines Bicol Chapter (CAP Bicol), in partnership with the Sorsogon Initiatives for Culture and Arts Development and CT Gueta Art Studio and Gallery, conducted the Kurit Series: 1st Regional Curatorial Workshop to engage independent and institutional curators including young curators and art students in the Bicol Region.
Held via Zoom on May 20, 2023, the whole-day workshop invited guest curators who specialize in a particular field to discuss the fundamentals of curating and to connect the community with curatorial practice.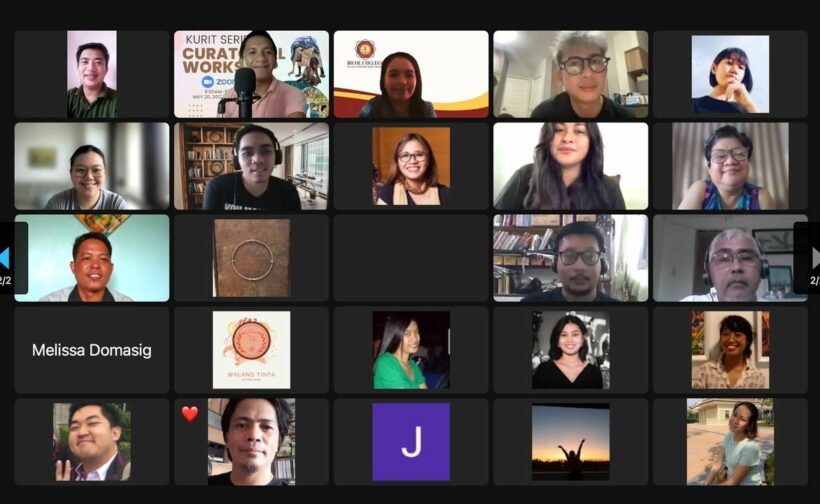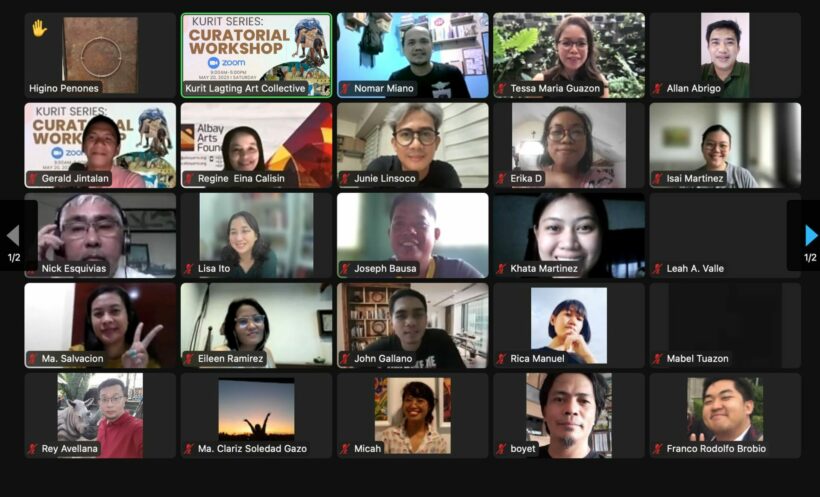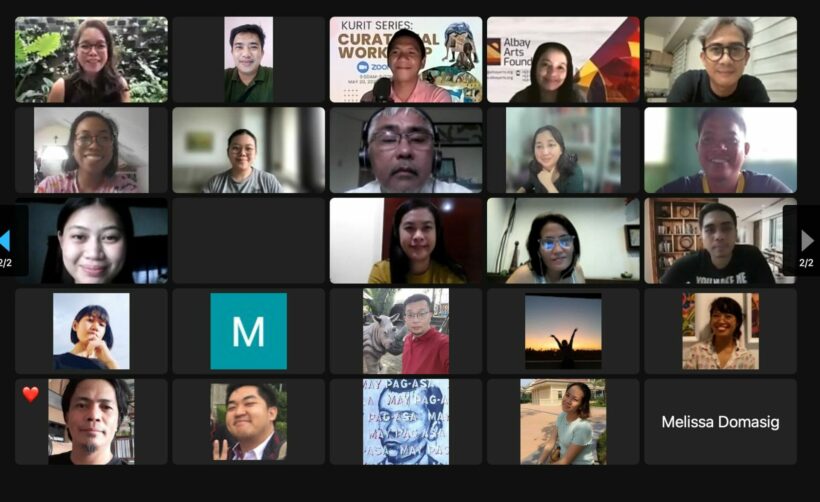 Participants learned from guest speakers who spoke about specific subjects:
> Geri Matthew Carretero, artist-curator and art director of Kurit-Lagting and member of CAP Bicol, who discussed Curating Community Art Projects
> Nomar Miano, a faculty member of UP Cebu Fine Arts, who talked about Spatial Practice as Critique
> Prof. Lisa Ito-Tapang of CAP National and faculty member of the UP College of Fine Arts in Diliman presented a topic on Curating for Whom? Situating Publics and the People in Practice
Additionally, Leah Valle, independent curator and founder of Rm. 74, introduced Curation as a methodology for creative and critical community engagement practice while Prof. Eileen Ramirez of the UP Diliman Department of Art Studies talked about Making Space for Co-creating and Prof. Tessa Maria Guazon of the UP Vargas Museum presented Making Exhibitions and generating engagement.
The topics consisted of different approaches on how to develop a concept for a community exhibition or a curatorial project, as well as the methodologies and platforms that enable communities to actively participate in and impact curatorial decisions, and the challenges of organizing exhibitions, public programs, and artist-led initiatives.
The second activity of the workshop series will be a face-to-face session in July with selected curators from the workshop who will present their curatorial proposal in Albay and Sorsogon.
About the Organizers: 
The Kurit-Lagting is a collective artistic collaboration of Bicolano artists from Sorsogon, Albay, Catanduanes, Masbate, and Camarines provinces with art advocacies on human rights and the environment. 
The Art Collective is a member of the Concerned Artists of the Philippines Bicol Chapter. 
Co-founded in 1983 by Lino Brocka, National Artist for Cinema, the Concerned Artists of the Philippines is an organization of artists, musicians, writers, filmmakers and cultural workers from various disciplines that works toward a nationalist, people-oriented art and culture. It is actively involved in issues concerning art, culture and people's issues.
The Concerned Artists of the Philippines Bicol Chapter is one of its newest chapters formed in October 2020.