"My body of work reveals the complexity of people and places. My experimentations with form and figure are the result of my fascination with the concept of art journaling as a method of visual research and as a creative process," said Cesar Gueta in an interview.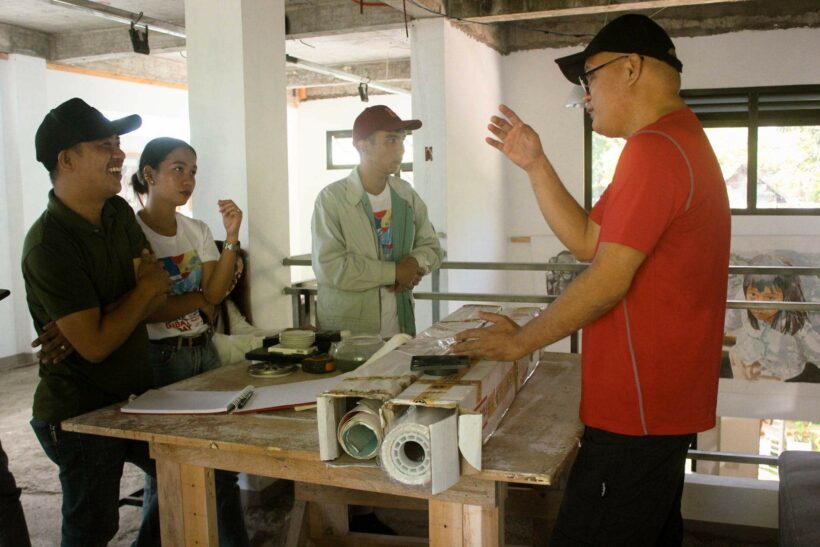 Cesar Gueta in his home studio and gallery.
Produced before and during the Covid-19 pandemic, his art journals, sketches, paintings, and sculptures enable the attention of the viewers to be drawn to the entanglement of memory, time, space, and materiality with his subjects and themes.
According to Bicolano artist-curator and co-founder of Kurit-Lagting Art Collective, Geri Matthew Carretero, Gueta's artworks attempt to bring to life far-flung places, pinpoint social concerns and issues, and showcase lesser-known facts about communities that would otherwise go undocumented. "Even without photographs, as an artist, he uses the medium of sketching and painting to document daily life and to reproduce scenes that tell stories in which people can relate to, and remember events, cultures, and journeys," he said.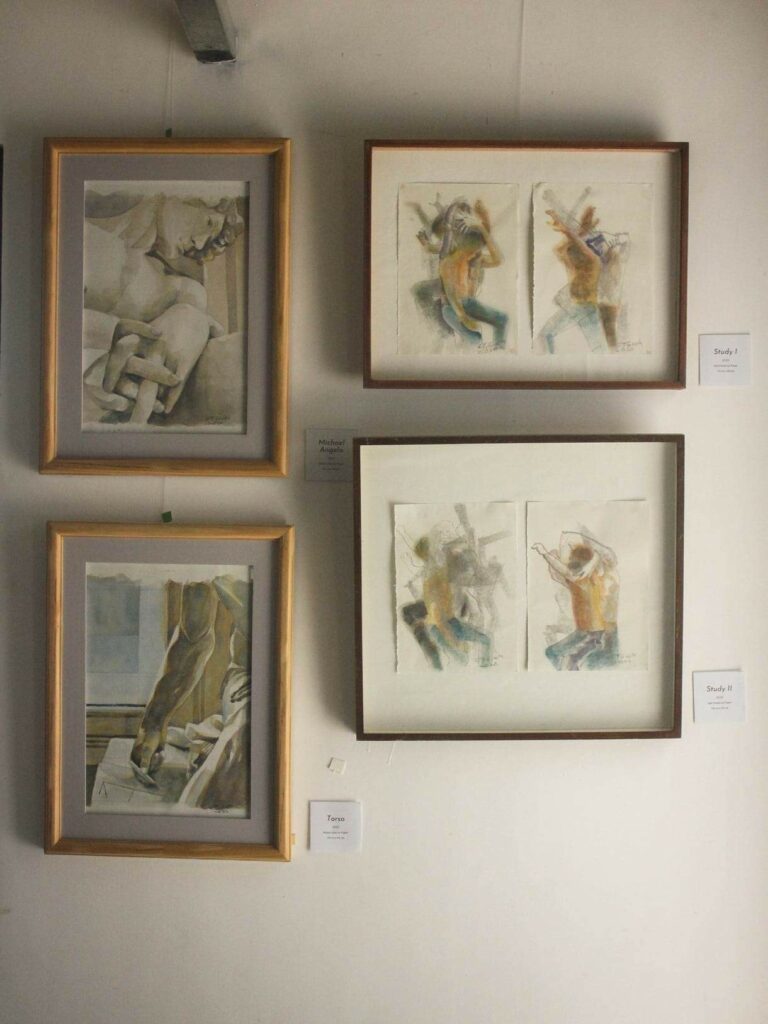 Cesar Gueta experiments with form and figure as the result of his fascination with the concept of art journaling.
"Documenting and articulating these as a personal artistic journey to explore and transform different ideas, offer a potent means of interpreting specific images of a particular moment, through Gueta's recollection and remembering of people and places," added Allan Abrigo, co-founder of Kurit-Lagting and a member of CAP Bicol.
Born in Masbate, Cesar Gueta is a scholar, teacher, and one of the awardees of the Outstanding Albayano for Visual Arts by the Provincial Government of Albay. As a teacher, he is currently mentoring budding artists through his art workshops, studio grants, and artists' talks.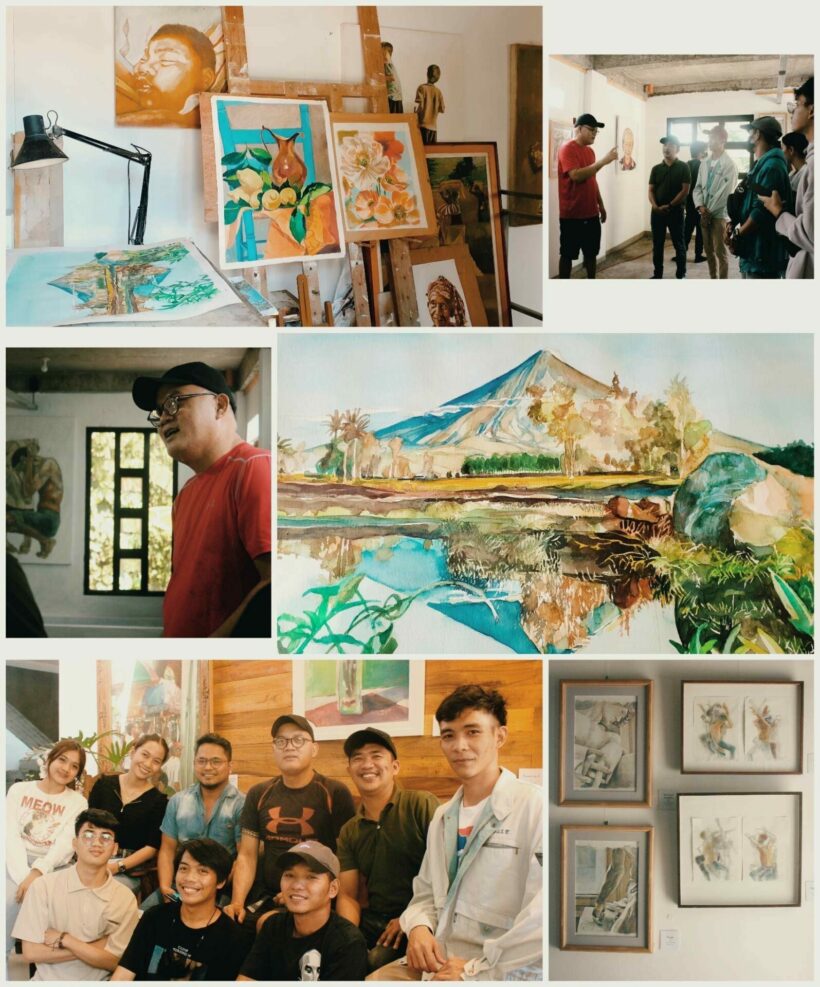 Cesar Gueta with his artworks together with the members of the Kurit-Lagting and CAP Bicol (Photos by RJ Abrigo)
As a member of the Kurit-Lagting Art Collective, CAP Bicol, and Albay Arts Foundation, he is also an advocate of community-based art education by organizing community art programs to improve and empower disadvantaged groups of people.