On October 1st, 2022 the popular Seoul Africa Festival was held in South Korea with thousands of visitors showing up in a celebratory mood to experience the diverse charms of the African continent. The cultural diversity and global citizenship promotion festival resumed for the first time in public after the covid-19 pandemic at the Seoul Forest Park which was hosted and organized by Africa Insight.
According to the organizers' press statement, the Seoul Africa Festival has been an annual gathering since 2016, promoting the diverse cultures and charms of Africa to the public and bringing out networking opportunities for African communities in Korea. It is the first and the largest festival in the history of Korea that celebrates Africa. Around an average of 50,000 people visited this festival over the past 4 years.
The festival was hosted and organized by Africa Insight, a civil society organization wihose mission is to change the paradigm surrounding Africa via advocacy, cultural and awareness-raising projects, etc. Furthermore, the festival is officially supported by the Seoul Metropolitan Government and sponsored by Hana Card Co., Ltd. In addition, the Embassies of the African countries in Korea, African-related private organizations, social enterprises, cultural and artistic organizations, academic organizations, student communities, and African national communities in Korea participated in the festival providing various content and experiences.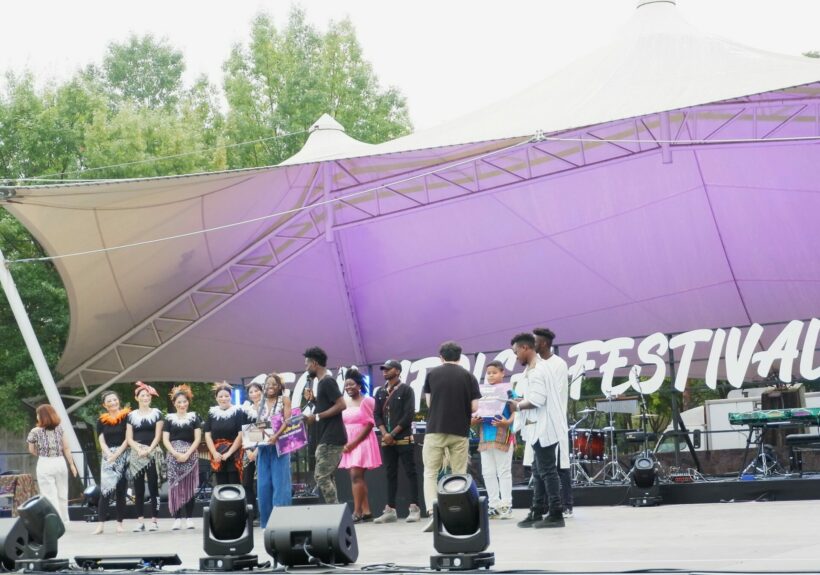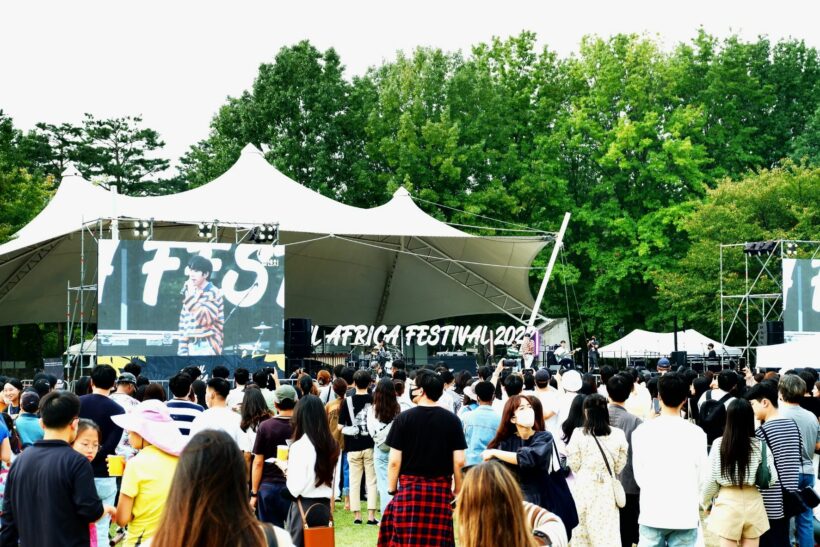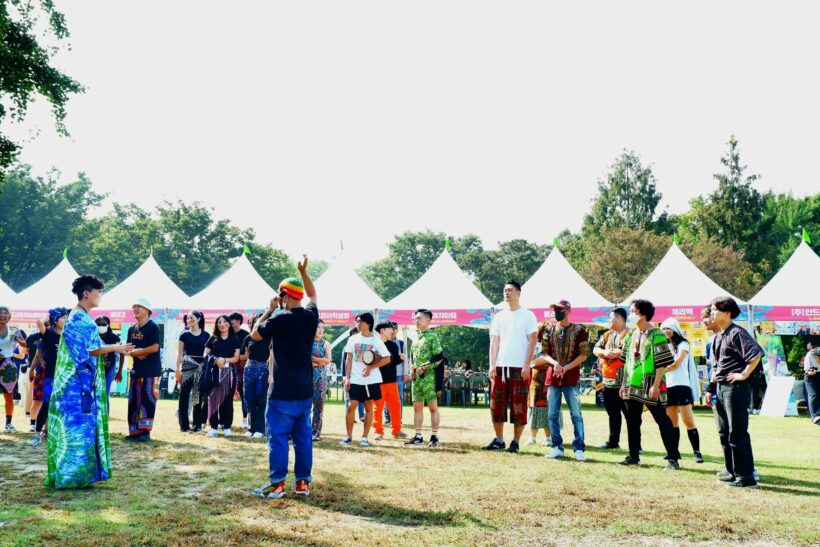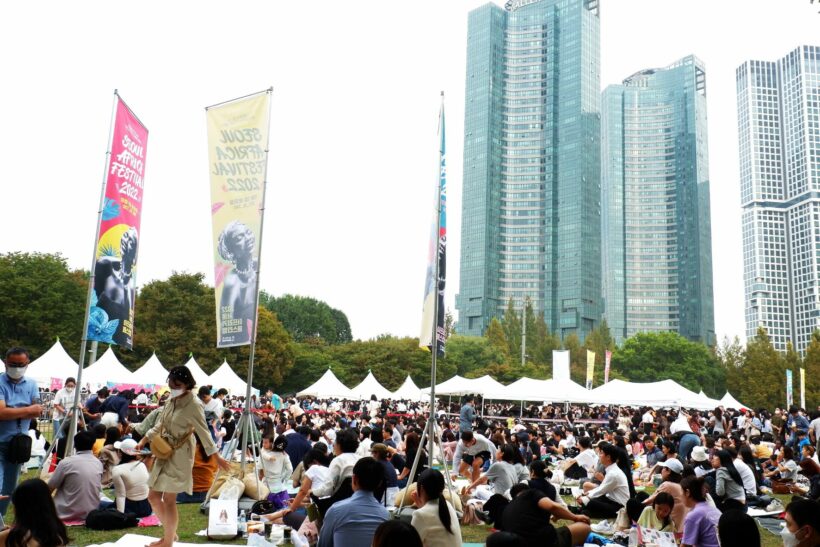 The bright sunny day has been bursting colorfully with music and drumming sounds, traditional costumes and cultural activities. At the opening ceremony of the festival, a welcoming speech was delivered by Chairman Donghwan Choi of Africa Insight, followed by a congratulatory speech by H.E. Yasmin D. Amri Sued, Ambassador to Rwanda, on behalf of Seoul City Mayor Sehoon Oh and the African Diplomatic Corps in Korea. And then, the speeches were followed by a special congratulatory performance by three children with parents from Senegal, Nigeria, and Burkina Faso, who reside in Korea, and a congratulatory performance by the champions team consisting of Tanzania, Nigeria, and Korean vocalists and singers.
At the festival, 22 cultural booths run by several African embassies, Profit and Non- Profit organizations, and African communities based in Korea were an attraction for visitors to experience a glimpse of African cultures, with coffee tasting, hair braiding, fashion and afro-dances. The special "Cultural Experience Zone" consisted of 8 booths with 22 cultural experience programs offered free of charge which were led by cultural and artistic institutions, local African national communities, and civil society organizations, such as Jeju Museum of African Art, GHASKA – Ghanaian Students and Associates in Korea, KCK – Kenya Community in Korea, and Africa Insight.
The festival was held eco-friendly to preserve the environment by minimizing disposable products, with the participation of 120 volunteers.