Tiempo Robado editoras will launch the book "Salario para el trabajo doméstico. Crónica de una lucha feminista internacional (1972-1977)" by Louise Toupin, with its first translation into Spanish by Soledad Rojas and Claudia Marchant on Wednesday 29 June at 18.30 at Espacio Bustamante (Ramón Carnicer 65. Providencia).
On the occasion, it will be presented by the sociologist, Master in Latin American Studies and executive director of the Nodo XXI Foundation, Pierina Ferretti, and the Doctor in Political and Social Sciences (UNAM, Mexico), academic of the Department of Sociology of the Faculty of Social Sciences of the University of Chile, Catalina Arteaga.
Originally published in French (Les Éditions du remue-meénage, 2014), translated into English in 2018 (Pluto Press), this is its first version in Spanish. The book is a chronicle that traces the history of the International Feminist Collective (IFC), a theoretical and militant movement that in the 1970s campaigned extensively for the recognition and remuneration of domestic work. It was a group of women from different backgrounds, countries and occupations who organised themselves with the aim of subverting the idea that domestic work is work that woman do for love, to claim it instead as "real work" and, above all, as work that is exploited.
Based on extensive archival research and numerous interviews with its protagonists, Louise Toupin reconstructs the complex web of groups, publications and strategies of struggle developed by this Collective. This research seeks to highlight and disseminate their theories, experiences and productions, which are of particular interest to feminisms that, in the face of the advances of the commodification and precarisation of life in Latin America, are concerned with shedding light on the multiple articulations between patriarchy and capitalism.
The text also includes interviews with Silvia Federici and Mariarosa Dalla Costa, important members of the International Feminist Collective, and graphic material from the period, making it an indispensable historical document.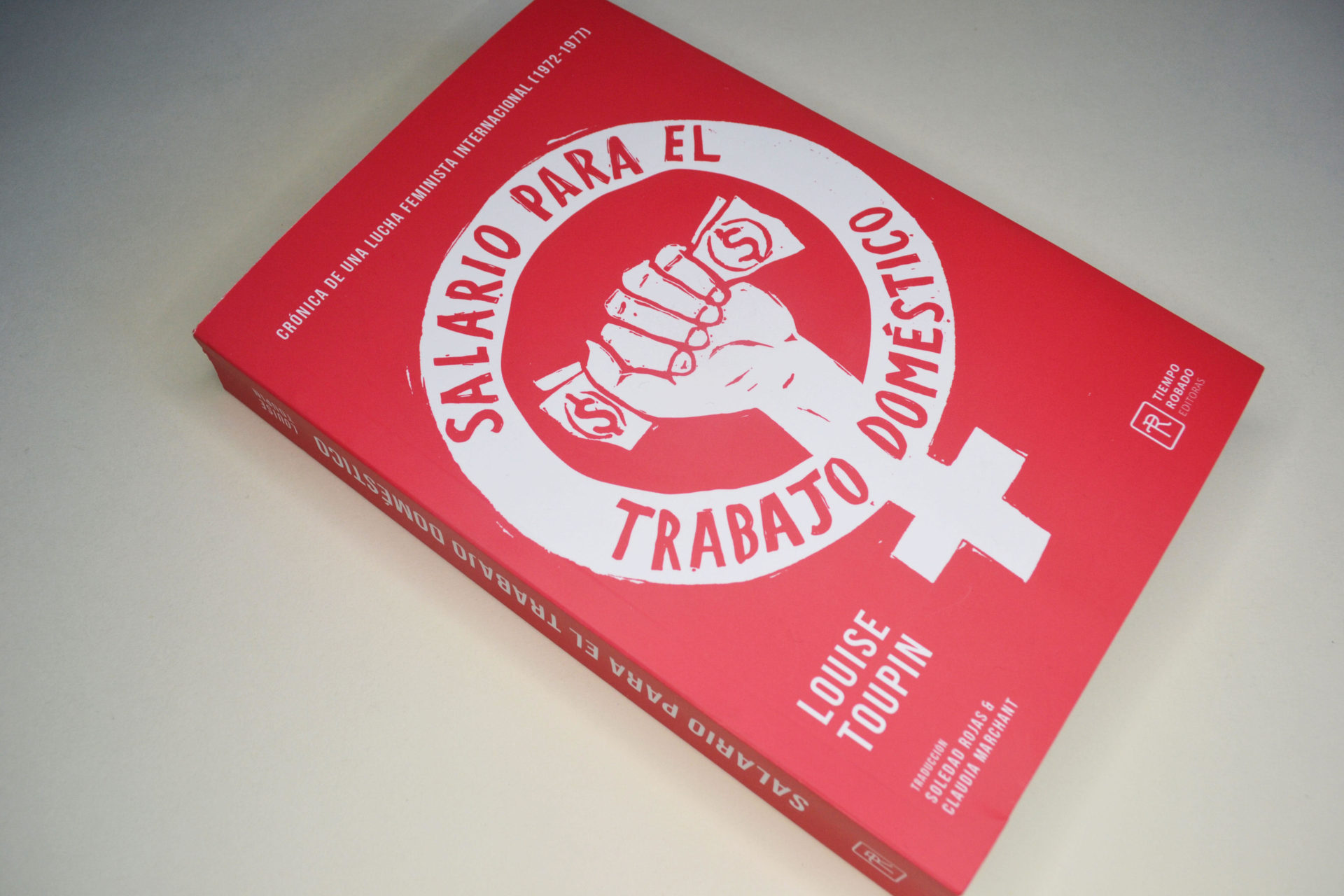 About the author
Louise Toupin. A militant of the Front de libération des femmes du Québec (1969-1971) and co-founder of Les Éditions du remue-ménage, Canada's leading francophone feminist publishing house. PhD in political science and academic. Co-author of the anthology Québécoises deboutte! (1982, 2022), La pensée féministe au Québec (2003) and Luttes XXX (2011), and co-director (with Camille Robert) of Travail invisible. Portraits d'une lutte féministe inachevée (2018), all published by Remue-ménage. The latter was translated into Spanish as Trabajo invisible. Retrato de una lucha feminista inacabada and published by Editorial Popular de Madrid (2021).
About the translators
Soledad Rojas. Translator. PhD in Social Sciences from the University of Paris 7 and the University of Buenos Aires. Researcher at REDIGER (University of Chile) and the Instituto de Ciencias Antropólogicas (University of Buenos Aires) on issues related to political maternalism in Latin America.
Claudia Marchant. Translator. M.A. in Documentation from the University Paris 8 and M.A. in Publishing from the Universidad Diego Portales. Co-director of Tiempo Robado editoras.