On this, the 54th anniversary of Rev. Dr. Martin Luther King Jr.'s assassination and in commemorating the life and witness of one of our nation's greatest apostles of peace and nonviolence.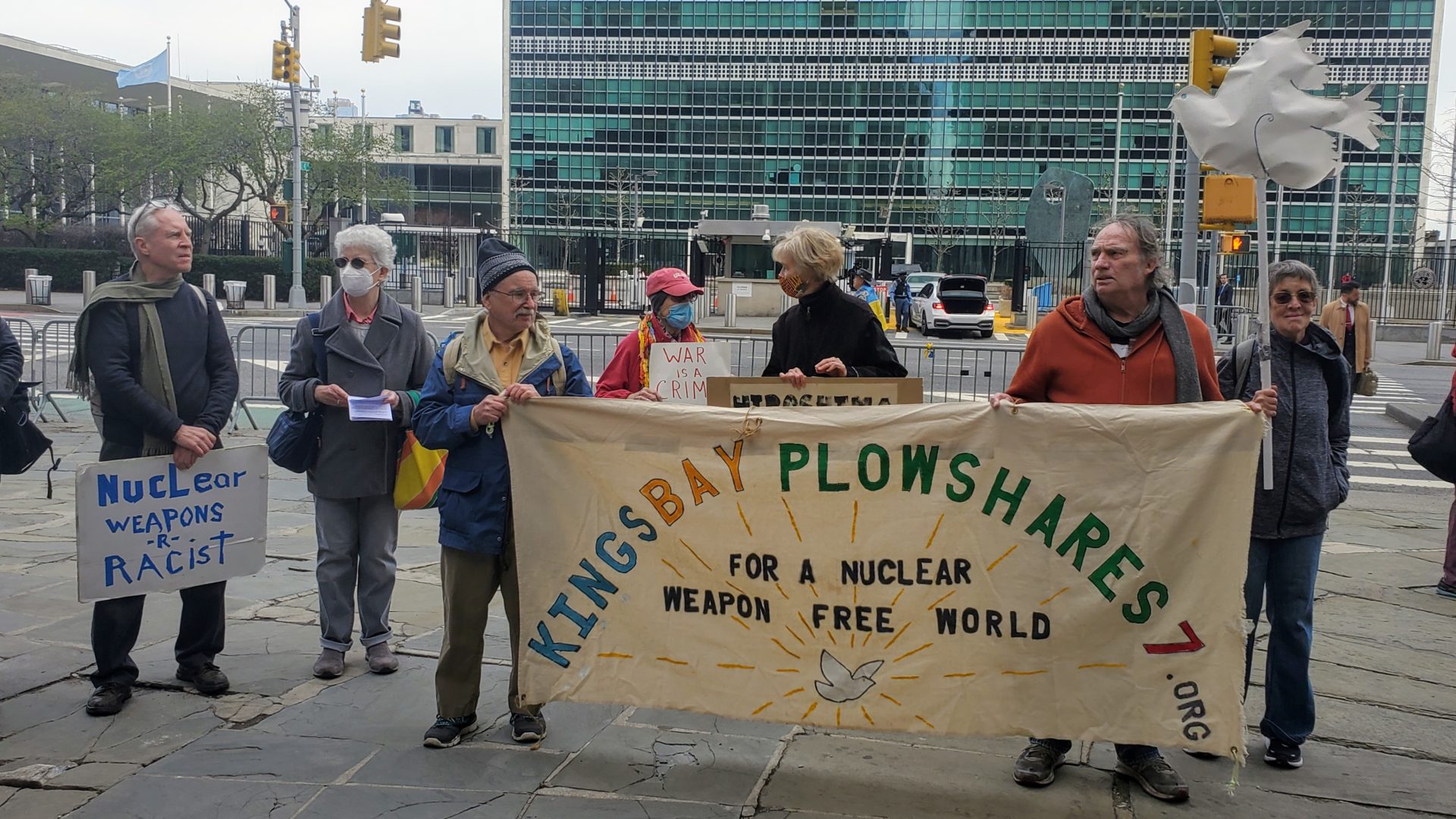 From Riverside Church- the site where Dr. King first named and connected the "triplets of evil" in the United States (war, racism, and unbridled materialism) in his controversial Beyond Vietnam speech. The walk continued to the Isaiah Wall at the United Nations, crying out for the total abolition of nuclear weapons.
On April 4th, 2018, the Kings Bay Plowshares Seven trespassed onto a U.S. Naval base in Southern Georgia, bearing a message from the great Dr. King: "The ultimate logic of racism is genocide." There they performed a symbolic act of nuclear disarmament at the home port of the most deadly, omnicidal weapons of mass destruction ever created in human history, the Trident Submarine. Four years later, all have served lengthy prison terms, while the exact kind of geopolitical scenario threatening nuclear annihilation which the Seven were trying to warn the world about is now becoming a reality with the war in Ukraine.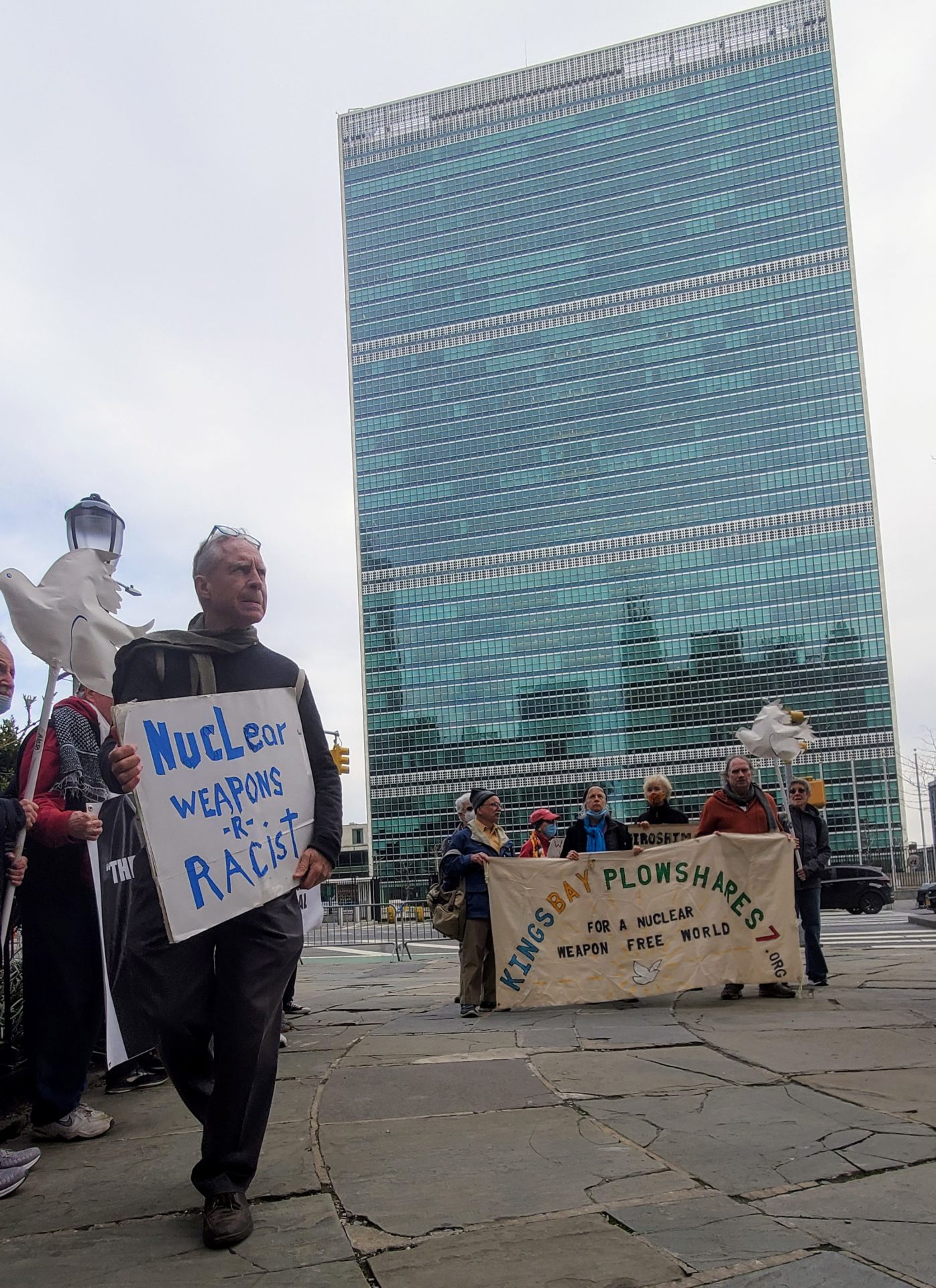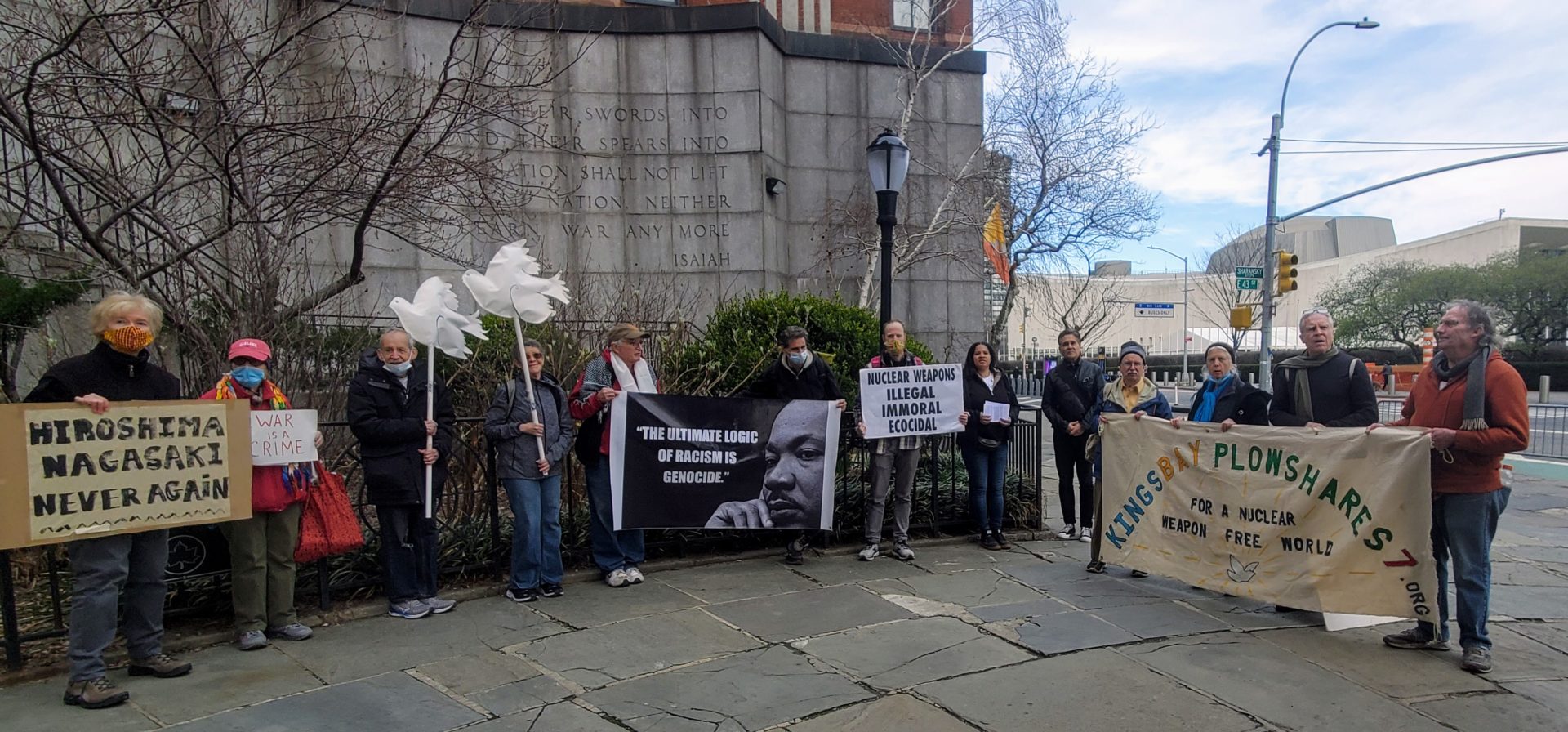 Photos by David Andersson