On the eve of the date on which the Armenians of the world remember the genocide perpetrated by the Young Turks, and denied even by the current leaders of the country, the Turkish Chancellor Chavushoglu arrives in Uruguay with the idea of signing a treaty with Uruguay. It was a one-day visit, during which he also inaugurated the country's embassy.
Already in itself, arriving in the Old City, in front of the Plaza Matriz, a square with a profound history, on the same pavement as the Cathedral of Montevideo, to find a building with the Turkish flag and images of the perpetrators of genocide on the balconies was very strong.
In addition to being a date notoriously chosen on purpose, the attitudes of the Embassy staff were provocative and offensive to those of us who were carrying out a peaceful protest in front of the building. This attitude was endorsed by the Turkish Foreign Minister himself, who, on his way out and once he had taken refuge in his armoured car, made the "Grey Wolves" sign with his hand, smiling and receiving applause from the staff accompanying him.
For those who don't know, the Grey Wolves are a paramilitary, subversive group supported by the Turkish government. They persecute minorities not only in Turkey but also in several European countries. In fact, they are banned in France and Austria.
It is also an incredible attitude on the part of the Uruguayan Foreign Minister, who allowed him to come on this date, one day before 24 April, the date of commemoration of the Armenian Genocide perpetrated by Turkey, especially as Uruguay was the first country to recognise it.
Could it be that Uruguayans should learn first-hand what all this means?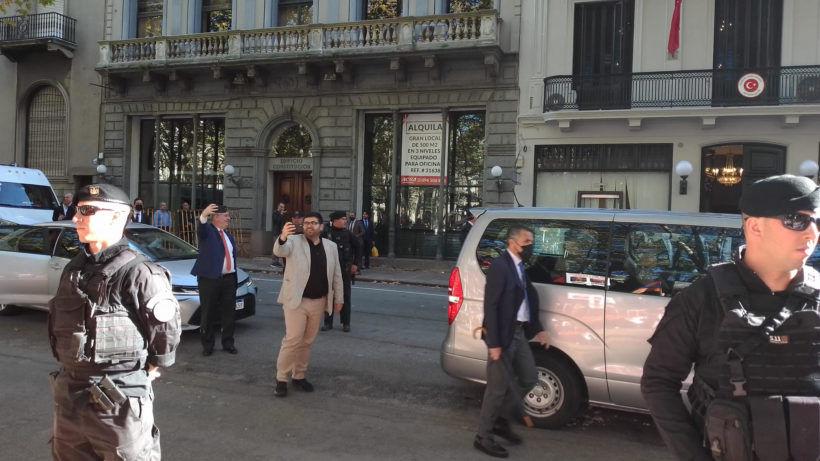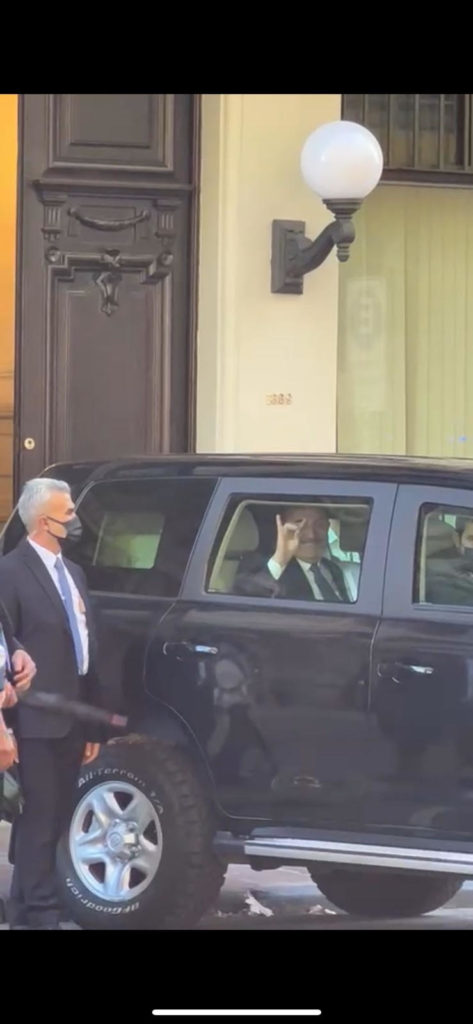 ---
Ana Maria Mahserdjian is the daughter of genocide survivors.