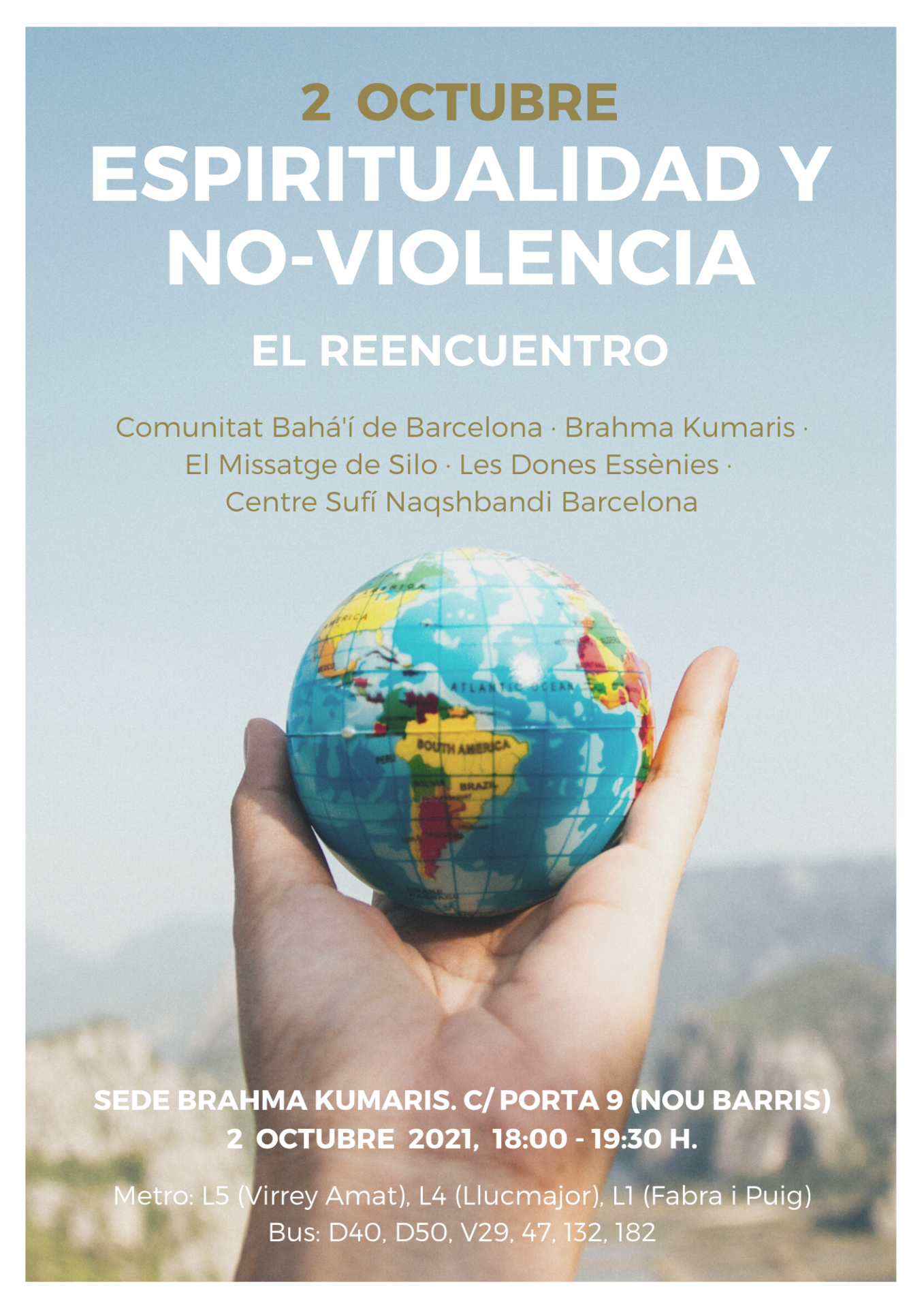 As every year, several communities of Silo's Message in Barcelona, we agreed to organise the meeting on October 2nd, International Day of Nonviolence.
This time we wanted to give it a "reunion" flavour, since last year it was not possible to celebrate it, due to the conditions imposed by the pandemic.
So, in a warm and inspiring atmosphere, the event took place, which we shared with the Bahá'í Faith, the Essene Women and Brahma Kumaris (our Sufi friends could not come in the end). In each intervention, we were accompanied by an excellent pianist, who, with her melodies full of sensitivity, helped to create an atmosphere of relaxation and affection.
For this occasion, the friends of Brahma Kumaris (who had already participated in one of the last meetings) called us to offer us the possibility of holding the event in their new headquarters. So, as we are doing things together, the links are more and more affectionate and trusting.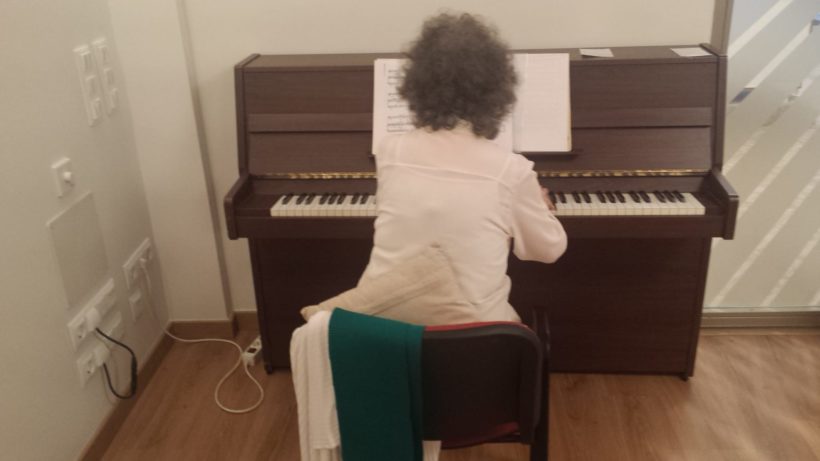 The event was attended by about 50 people, with whom we shared a brief exchange at the end, while enjoying a tasty snack.
At the end we were left with the feeling of continuing to learn and the joy of sharing with others the work of spreading the idea of Nonviolence and Spirituality.