POEM
by Lara Arikan
I am washing my face and hands in the bathroom.
Yes, my face, my hands. Over and over in the light. I'm washing the backs
of my hands first, and then the palms, then the fingers of my hands,
and I am putting these fingers to my face, I'm pressing in
as if they are speaking. Hello, one says to the other, how are you doing? And the
other will say Not well, as if they were talking on the phone, or with a country
in between, and the fingers will press harder, deeper, until the face forgets to think.
---
About the poet: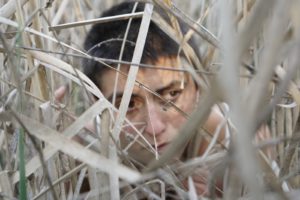 Lara Arikan is a poet and translator from Ankara, Turkey. She now lives in California, studying electrical engineering at Stanford University.