This series aims to tell the stories of women who play a role in health care and protection in the communities in which they live. Some of them had access to formal education and others learned through knowledge passed down through generations. They are not meant to replace formal health systems; on the contrary, they complement and assist where health systems do not reach or are insufficient, placing collective wellbeing as the main value.
By Flavia Estevan
Today, we will get to know the story of Dona Madalena who lives in the interior of Ubatumirim, in the foothills of the mountain, almost on the coastal border between São Paulo and Rio de Janeiro.
Her broad and holistic outlook, without prejudice and with an open mind and heart, makes her an example that health is made up of many variables; cultural, social, individual, as well as biological, and when health systems integrate these points of view and knowledge, we all gain in quality and humanity.
Madalena is a woman who started nursing in 1969 because she wanted to help people's health, at that time she was only 14 years old. The mayor's wife suggested that she try to get a place at the Santa Casa Hospital in Ubatuba, where there was an open selection process. She went, took the test and passed. She started working at Santa Casa during the day, while attending high school at night.
After 4 years working at Santa Casa, she started working in a pharmacy, giving injections, doing inhalations, dressings, measuring blood pressure, and so on. She says she doesn't know why, but she loves reading the medicine leaflets. She then moved to Public Health and became the first community agent in the municipality. She got married and moved from the centre of Ubatuba to Sertão do Ubatumirim, a small community in the foothills of the mountains, where she lives to this day.
This was a time before the Unified Health System (SUS) in Brazil, in the more remote communities there were no health services and people often could not get to the city. Madalena had to get around with the help of her husband, Seu Jorge, who took her to attend to people in need.
She worked as a volunteer in her own home for 6 years, with the help of a São Paulo businessman who donated materials so that she could attend to her neighbours, providing all the health care to the community. Occasionally a doctor would come to her house to help the community, she says her bed was full of children waiting for appointments.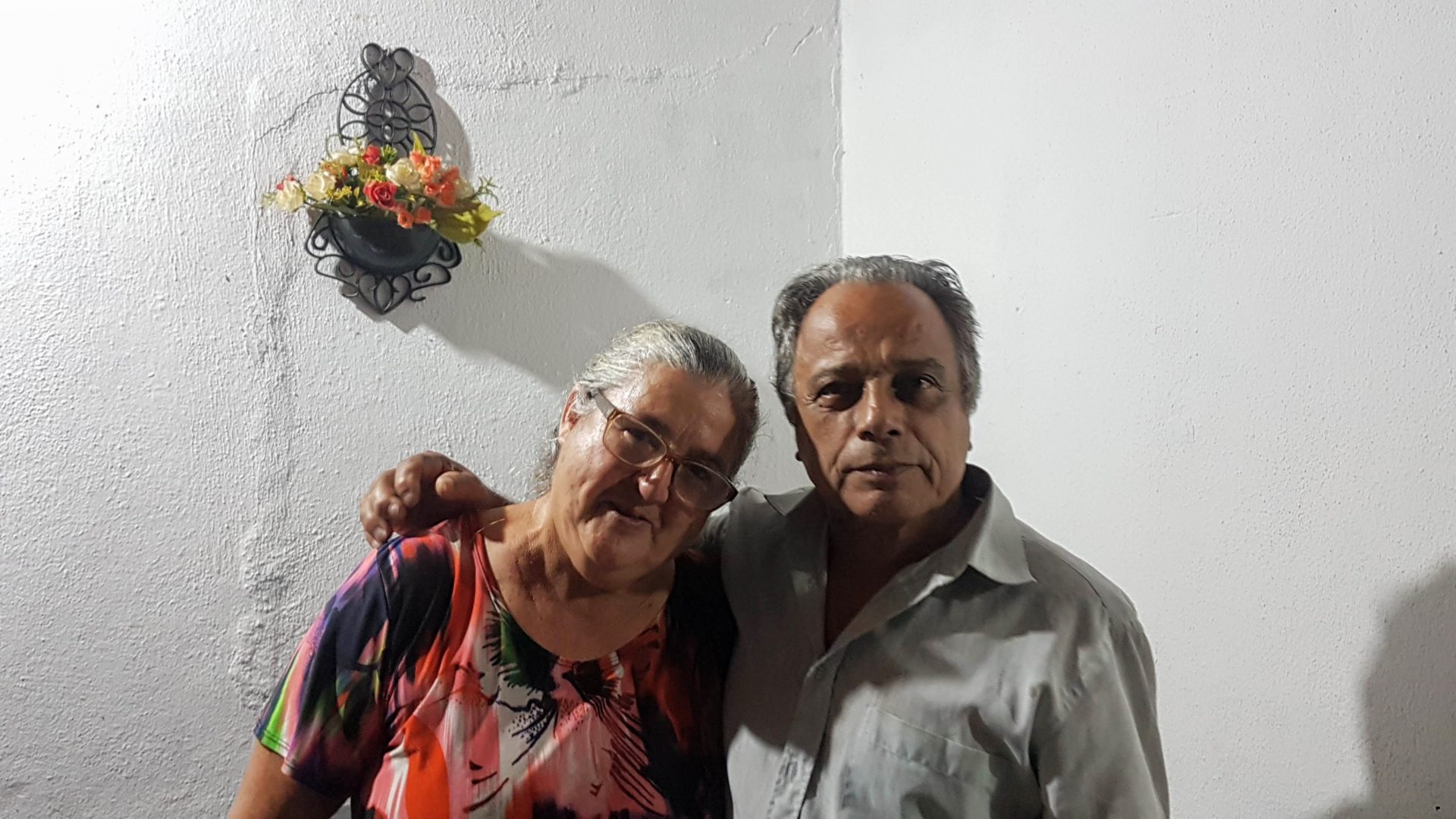 Doña Madalena and Mr. Jorge
She attended more than 20 births at home, many of them without electricity, her husband used the beacon of the Volkswagen Beetle they had at the time to illuminate the inside of the house. Like this one, she has a thousand other stories and is a living example of promoting and monitoring the structuring of the Unified Health System (SUS) in Brazil, but always complementing and providing assistance, either because there was none, or because SUS coverage was small.
In 1987, her husband suggested giving part of his land to build the health centre. Mr. Jorge himself, who is a mason, together with a small group, built the post that still serves the community today. The neighbours asked Doña Madalena to be the nurse at the post, which she did. She worked at the health post for 24 years until she was forced to retire due to seniority. On her birthday she cried, she didn't want to stop, she thought she was going to die. But she left the post and the community followed her. She returned to have a small space in her home, where to this day she receives people who use the public health system but then visit her to ask her opinion on diagnoses and prescriptions. To better understand the use of medication, to ask for guidance, to ask questions, etc. No one takes anything that the doctor has given them without asking Doña Madalena's opinion.
Today she no longer attends births, explaining that "when things evolved, when the bus arrived, the electricity arrived, the telephone and it was possible to call the SAMU (Mobile Emergency Service), I stopped attending emergencies". Today, she works in emergencies and often accompanies people to the hospital, but her main activity is at home. She provides pre-birth counselling, teaches women how to identify the signs of labour, talks, clarifies doubts and provides guidance. She also makes home visits to bedridden people and organises donations of clothes and food. She facilitates communication between people and health professionals, helps to understand the problems the community is going through.
She says: "There is a bit of everything here, in every situation I do a 'character change', I adapt the way I act and communicate. I talk to teenagers and try to use "the codes" that resonate with them. I've helped solve marital problems and I manage to befriend the wife, the husband and the lover (laughs) and they end up getting along.
As for a political career, she says she has already run twice for councillor, the last time as an alternate, but she does not feel that this is her path. A mayor of Ubatuba once brought her into the cabinet to be responsible for the "community affairs" function, she stayed for 15 days and left. She said: "I am going back to my forest, because I am much more useful to others there".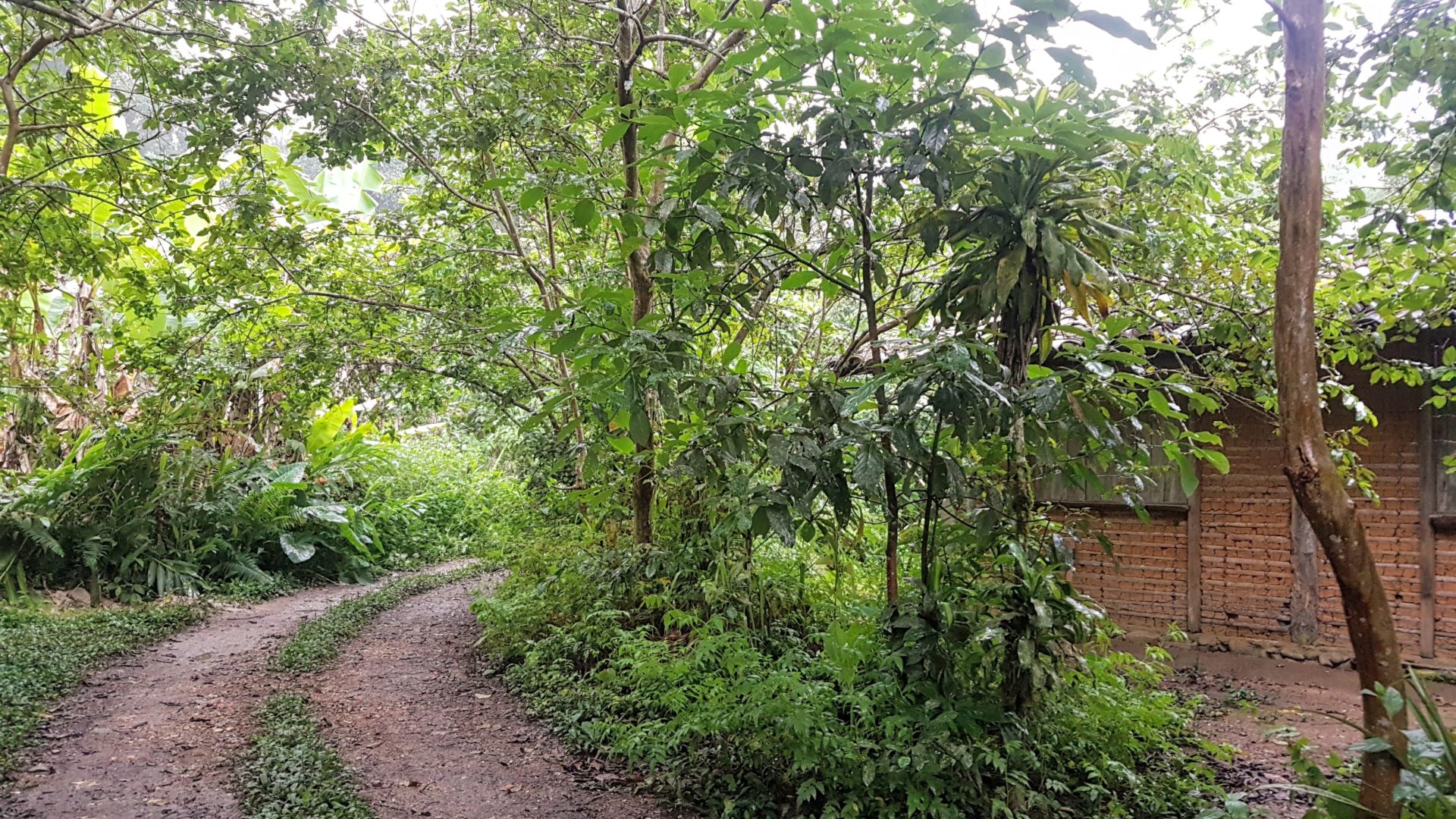 Entering Dona Madalena's house
I ask her what moves her?
"Satisfaction. I am in my house washing dishes, a pregnant woman arrives, a person with bronchitis, another with hypertension. I know the people, I know their story.

There was a guy who in a fight was hit in the head with a glass and had internal bleeding. I followed him, then I went to the road to stop a car to take us to the hospital, because I knew that the aggressor was hiding waiting for my car to pass with him to continue with the aggressions. Those who don't know the context cannot work here".

"On another occasion, I went to visit a young man who has mental problems and who had very high blood pressure, he was very nervous and upset. -I said we had to go to the hospital and we started walking towards the road. He squeezed my hand and started telling me he was going to kill me, I said: kill me later, don't kill me now.

We passed by the river and I said: Look how nice the river is! He dived in (laughs), then we got into the ambulance and he left all wet, but with a cool head for the city".
It is possible to spend days with Doña Madalena listening to her stories. She shows the record she keeps of each person she cares for, saying that in addition to the people, she also cares for the animals, both for their welfare and because she understands that they can also be sources of illness for the families.
Every day, from Sunday to Sunday, she is available to anyone who comes to her house asking for help. On the day of the interview, a Sunday, she had gone to the beach to make seven home visits to neighbours in the area, ranging from nail problems, bandages, digestive problems, hypertension and diabetes. She says that being available to others, serving people, helping them in their difficulties is something that keeps her happy and healthy, that this is her life and it is a happy life.