POEM
by Erlie Lopez
there are thoughts
in a walk among trees
that seek to join
the rustle of the leaves,
and there too are words
that wish to speak
to the echoes
on the hugging breeze.
thoughts and words
these are now breaking free
from walls and doors
to the shade and light.
and they breathe a song
willed to pinch the air
with aches of wounds
that long have dried,
and stir to bloom
unnoticed buds in wait
for a new season
to smile.
how sweet an afternoon
to nudge what remain unsaid
in a necessary, mystic ramble
in open space,
then leave with a hum
in the refreshed heart
of pieces mended whole
human sanctified.
---
About the Poet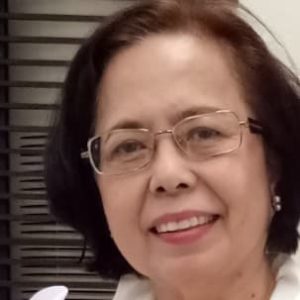 Erlie Lopez is a Filipina retired from the frenetic world of Public Relations and Advertising in Metro Manila. She was, in the last 18 years, head of a PR agency she co-founded. In her independent and sedate world now, she mostly reads, writes, stays socially connected, soaks in Nature, and develops new interests and skills adapting to the pandemic mode of life. She has also returned to a first love – poetry – which keeps her heart open to the grace and rhythm of the universe.