Dear friends and habibis,
I want to share an experience with you all. An experience that has made a huge impression on me. An experience that will stay with me forever.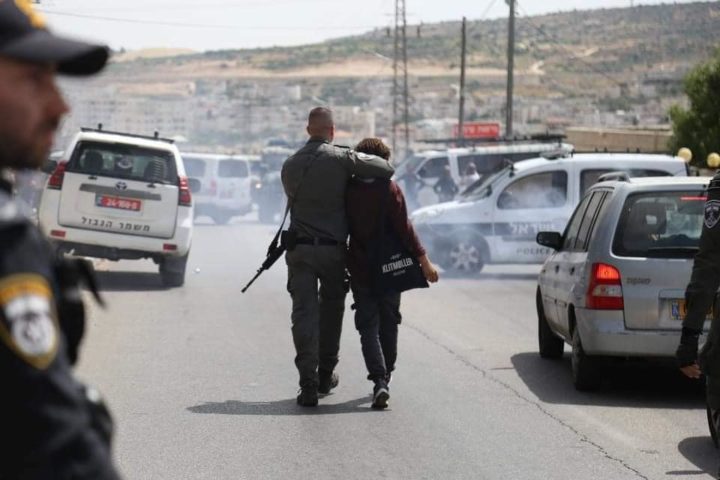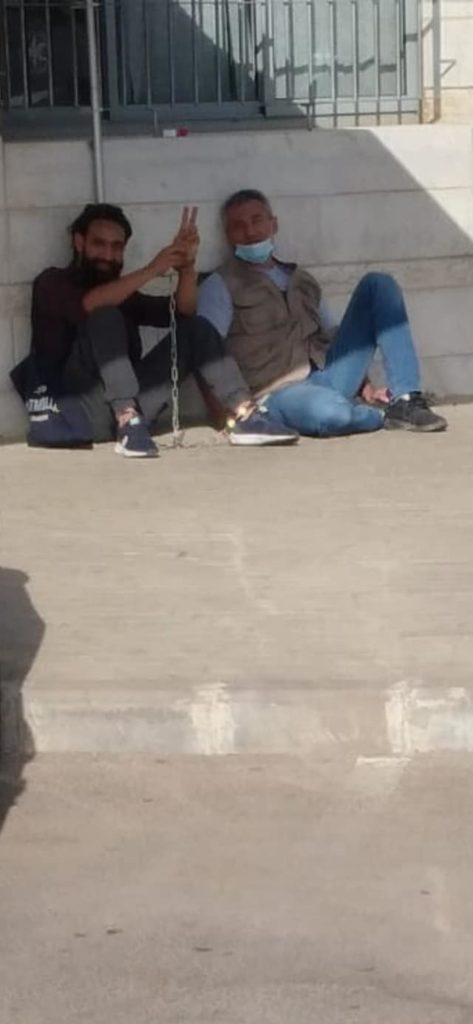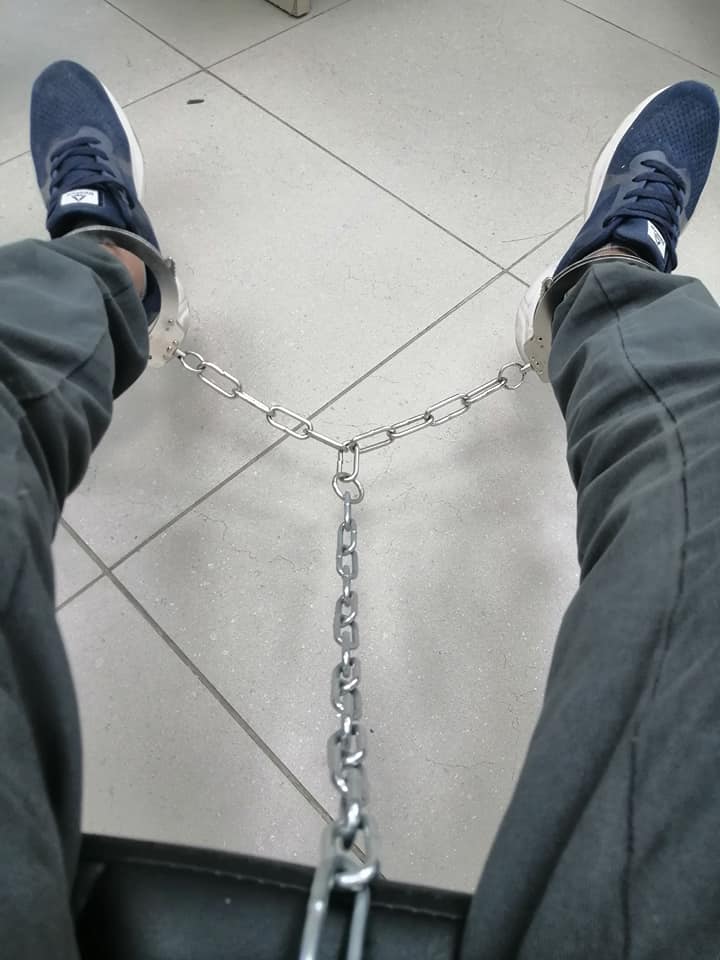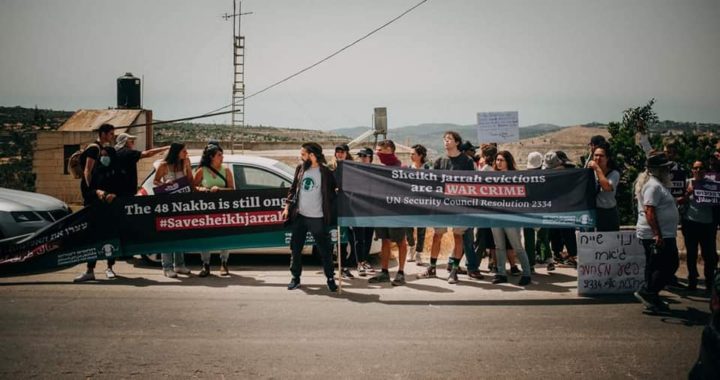 By Amer Filali
Friday 21st May I was in Bethlehem participating in a freedom march organised by the three civil society organisations Combatants for Peace, Stand Together and Breaking the Silence. The purpose of this peaceful protest was to end the war in Gaza, to stop the Sheikh Jarra evictions, and to end the ongoing occupation and Nakba.
It's important for me to emphasise that this was a peaceful protest carried out by Palestinians and Israelis marching together. Not a single stone was thrown. However, Israeli soldiers decided to viciously attack me and my fellow protesters with teargas, stun grenades and regular violence – with zero regard for the health and safety of the protestors.
I was amongst the eight members of Combatant for Peace who were arrested and held at a nearby detention centre. I wasn't informed about why I was being held and put in chains, and only after eight hours of waiting I was brought into interrogation room and informed of the four bogus charged against me. I couldn't recognise myself in the picture they were painting of me and my behaviour leading up to the arrest. They made it sound like I was a dangerous and violent criminal, although I had done nothing but comply when I was unlawfully arrested for peacefully demonstrating.
The verdict? I've been banned from setting foot in Bethlehem and Khalil for the next 15 days – and I've been asked to pay a fine equivalent to half of a monthly West Bank salary. Ridiculous. I'm so thankful for the support of the Combatant for Peace family though
Not only did they show an enormous amount of emotional support and solidarity – they waited outside the detention center the entire time and didn't leave until the last member was released. Without them, their lawyer and legal support I would not have been let go – they even covered my fine. I am forever grateful and truly have no words to express my appreciation
The assault on the freedom march happened shortly after the ceasefire between Hamas and Israel ensued, making it clearer than ever that occupying power by no means is interested in longterm peace. This is just another example of the systemic violence and injustice occurring every day across all of Palestine.
I believe now more than ever that the solidarity between people seeking to end the occupation through the means of non-violent activism will prevail. In fact, my (short) incarceration has left a permanent POSITIVE impression not only on me and my fellow detainees, but on the occupation prison guards. Seeing how our words resonated with them – made them wonder – makes me believe that change is possible
---
Amer Filali, 29 years old, born in Jerusalem and currently living in Ramallah. Amer spent 5 years living in Russia and Ukraine where he studied mechanical engineering, but has committed himself fully to peace activism upon his return to Palestine.
After witnessing the death of a school friend, Amer felt a true calling for non-violent conflict resolution at the age of just 14. Since then he has been involved with organisations such as Sulha, Combatant for Peace and Friendships Across Borders.
With more than a decade's commitment to peace activism, Amer continues fighting for justice, equal rights, and a world where Palestinians and Israelis can live peacefully together.