On 10 June 2021 the first gathering and  protest march took place against the draft law which will be presented to parliament to be put to the vote by the Minister of Labour and Social Affairs, Kostis Hatzidakis.
The bill, as presented in the open debate which concluded on 27 May 2021, brings about a new labour landscape, creating obstacles to protecting the rights of workers, violating the eight-hour working day rule, making working conditions more flexible, officially cancelling the Sunday day off, taking away powers from the Labour Inspection Body, legislating individual contracts and abolishing collective bargaining agreements.
Young people, members of collectives, trade unions, labour groupings, political organisations, political parties, and pensioners, were all present in a peaceful march which started off with a gathering in Klafthmonos Square, moving toward the parliament building and then quietly dispersing.
Photo reportage: Evita Paraskevopoulou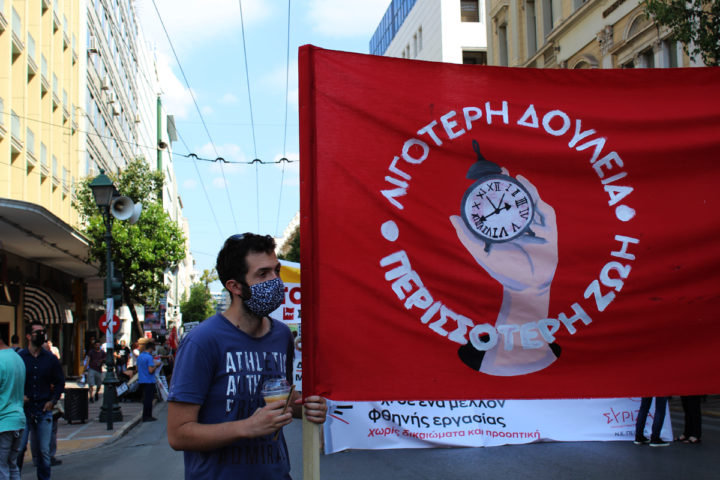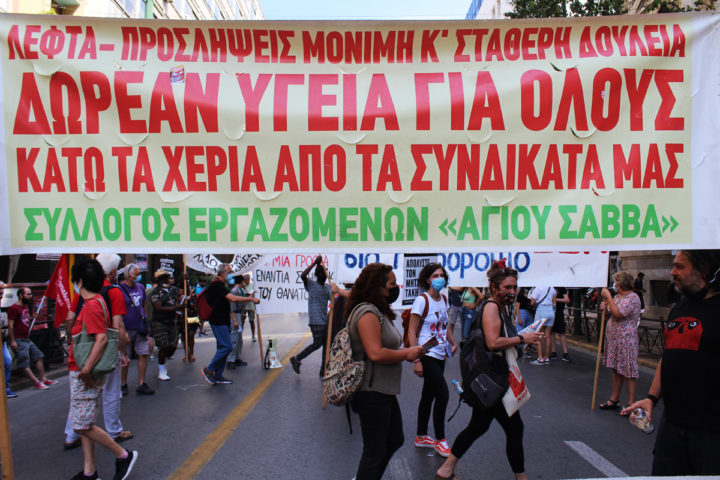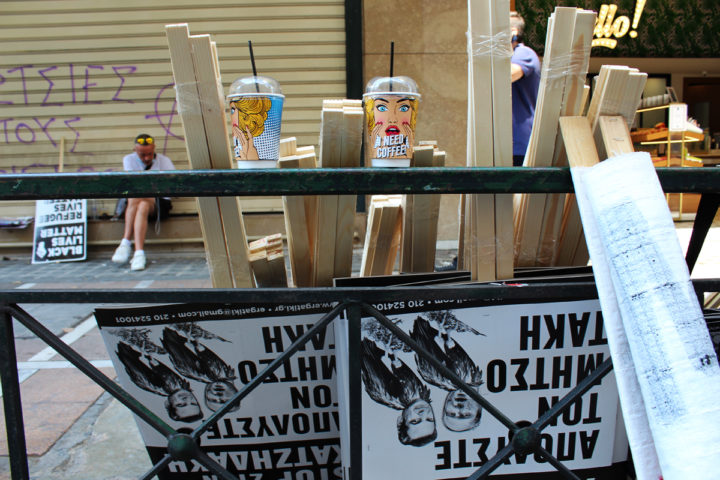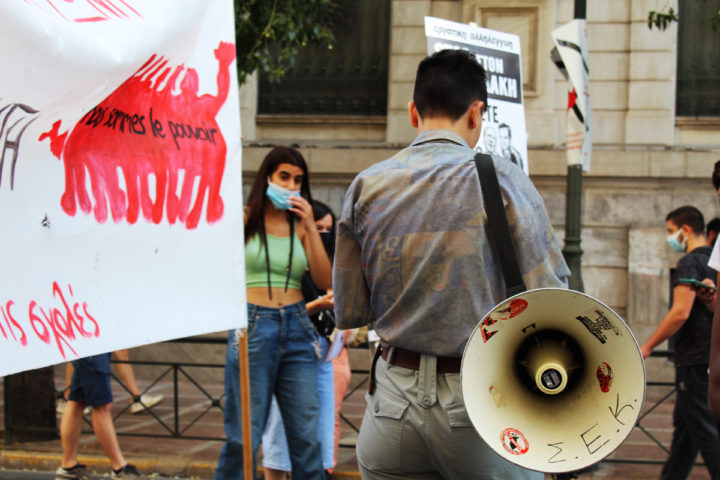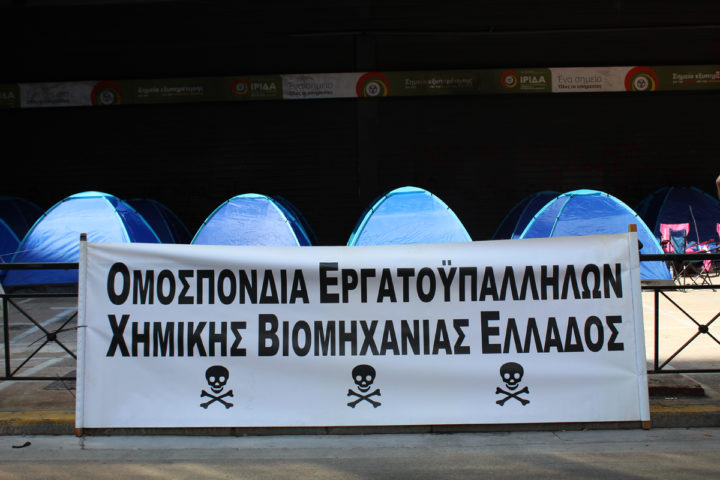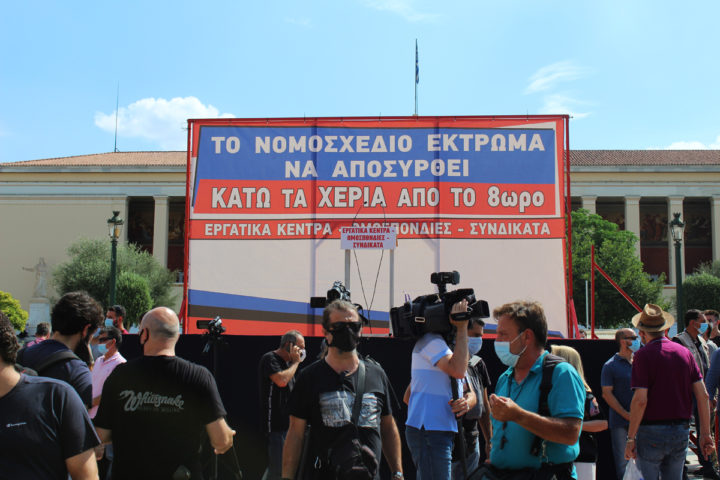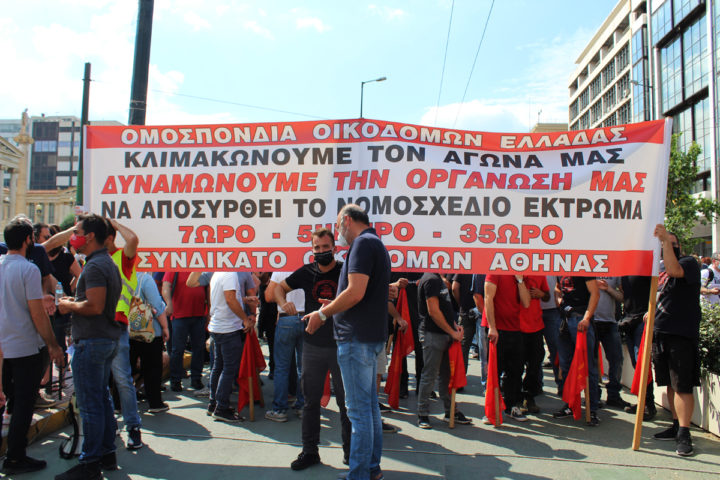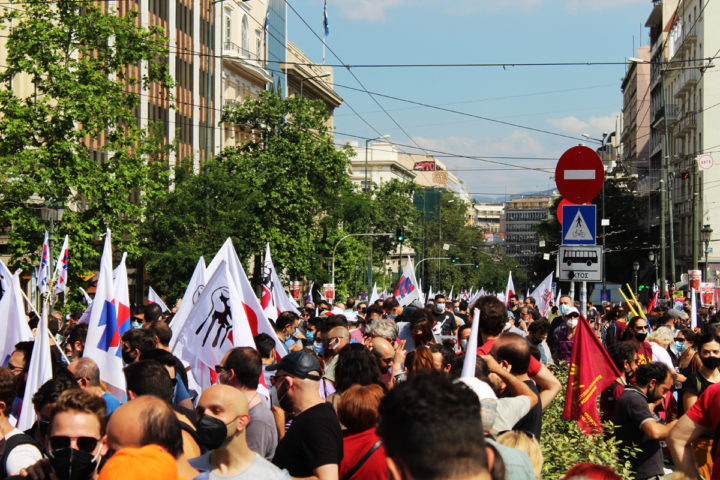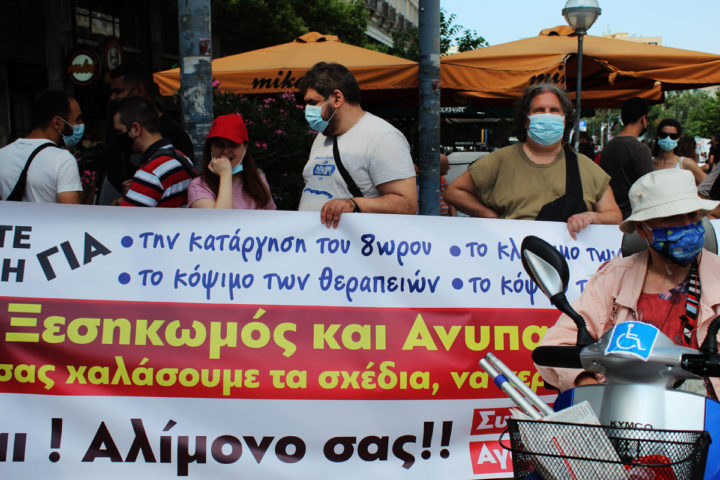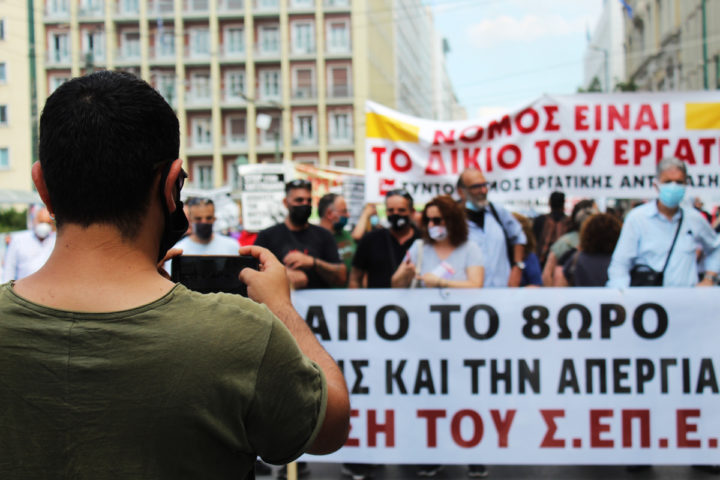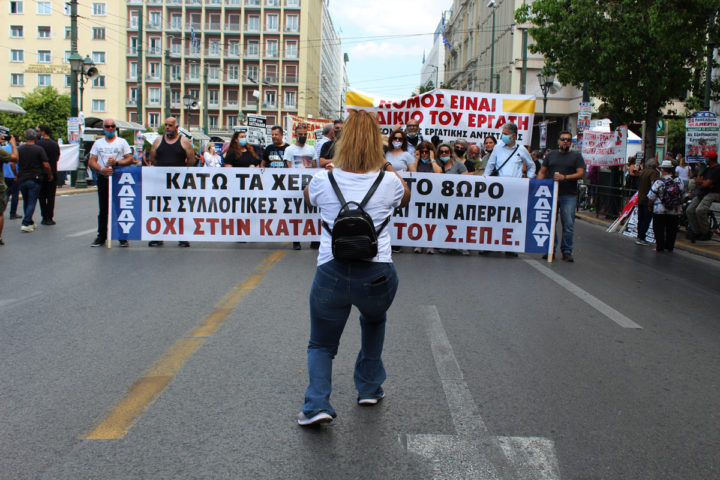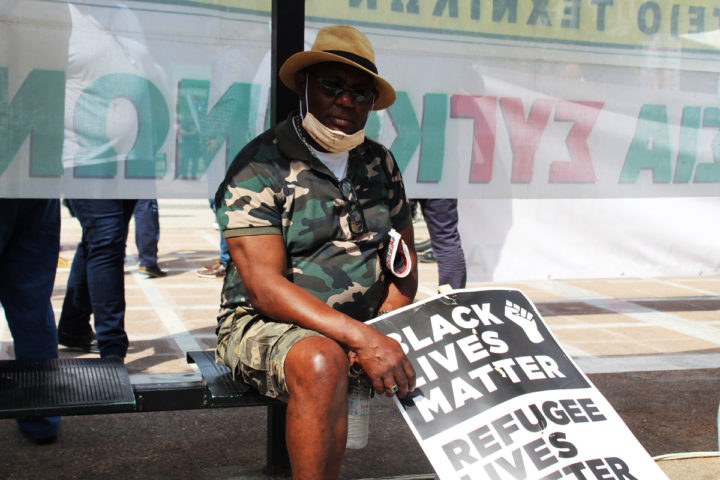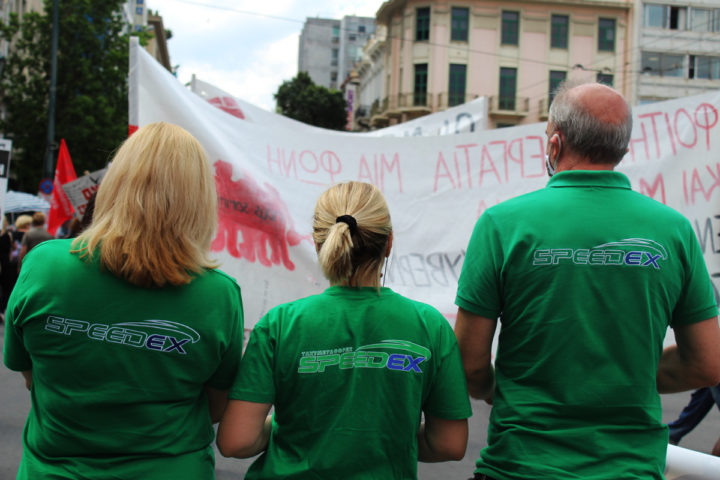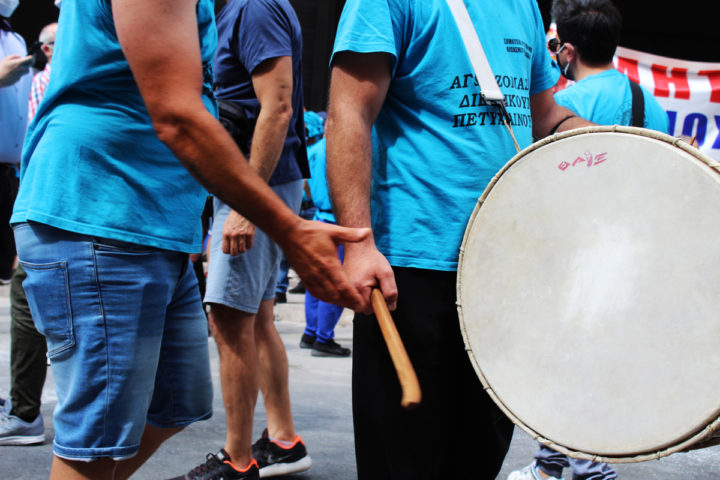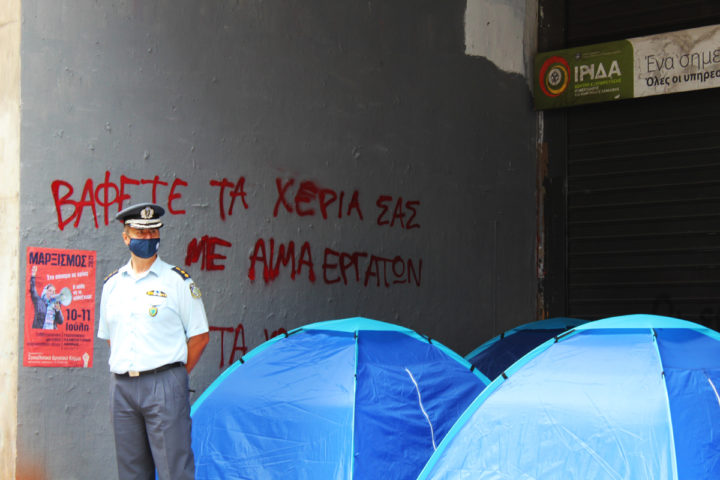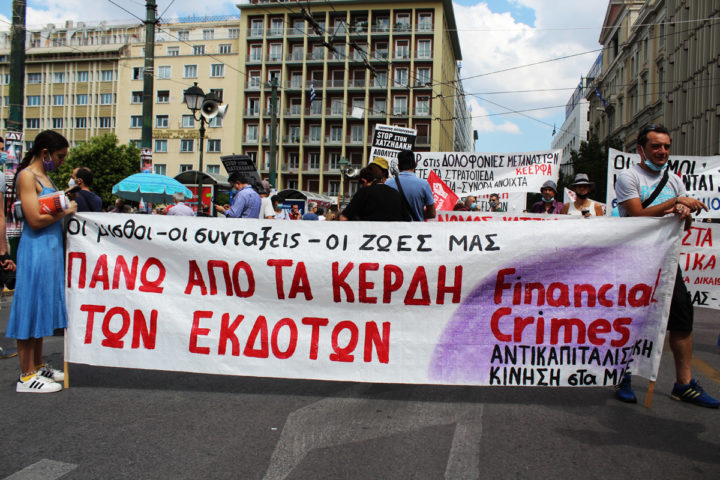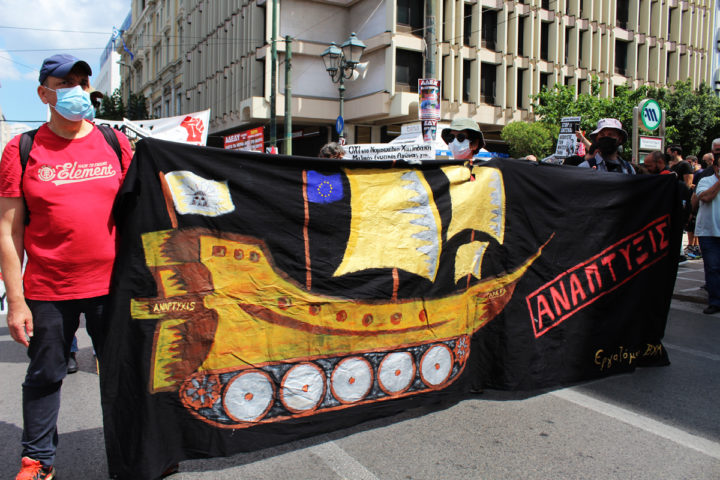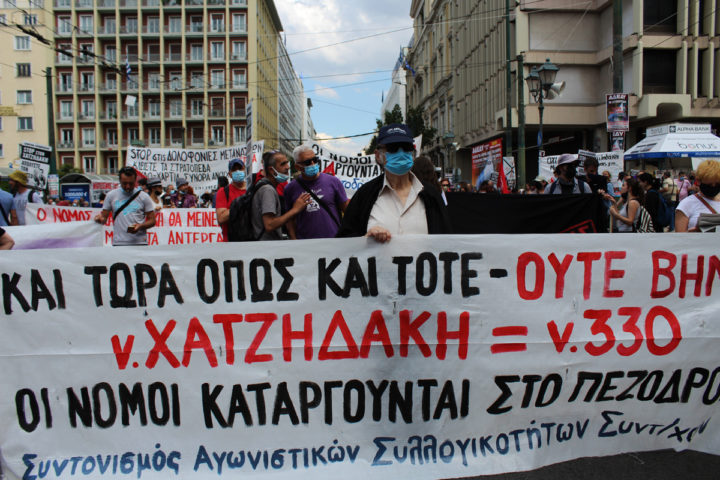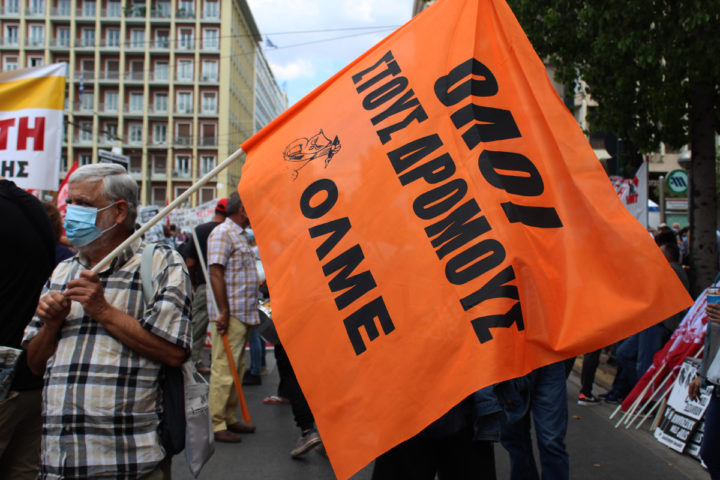 Video: Pressenza Athens
---
Articles with Similar Contents:
Karageorgopoulos – General Confederation of Greek Workers: Interview on the Occasion of the Hatzidakis Bill and Strike Action
Four-day Working Week: A Pilot Scheme commences in Spain
Translation by Jeannette A. Arduino,  from the voluntary Pressenza translation team. We are looking for volunteers!