PHOTO/REPORT
Photos by Boldy Tapales/Text by Karina Santillan
The government's CoVid 19 vaccination program in the Philippines started to roll out last March 1. First in the lineup were front liners and senior citizens, like me. I got my first dose of the Co-vid 19 vaccine middle of May (a bit later than my other friends living in other localities as it seemed there were delays in procuring and distributing the much-needed vaccines.) Nevertheless, it was the first time for me to get a vaccination free from the government and unexpectedly, it was a pretty good experience.
After registering online and getting the documents, you wait for an email or text to give you your schedule and where to go. Schools, municipal halls, even parking lots of commercial centers were converted into vaccination centers.
I wasn't expecting it but the whole process was orderly, organized and… pain free. They even gave a choice of vaccine. I chose Chinese-made Sinovac instead of the US brand, Astro Zeneca (having read some good evaluations of its clinical tests compared with others). The venue was spacious, so even if there were quite a good number of people, social distancing could still be followed. The monitors and guides were quite efficient, guiding people through the process of signing up, getting a medical evaluation to being vaccinated and, after a waiting period just to make sure there were no side effects, to the discharge. In about an hour, the deed is done. You leave with a vaccination booklet and your second dose already scheduled.
To date, more than six million Filipinos nationwide have received their (Covid-19)
As of June 7, the government has already administered a total of 6,096,208 jabs to priority groups A1 (health care workers), A2 (senior citizens), A3 (persons with comorbidities), and A4 (economic front-liners). 1,604,260 individuals have been fully vaccinated or have received both doses.
The vaccination program is expected to gain momentum with the arrival of more shipments in the coming weeks. With this development, the Philippines will also start vaccinating people working outside their homes, such as public transport staff.
June 8, 2021, Pressenza photographer accompanied his children to get their shots at  the La Salle high school in Ayala Alabang Muntinlupa City vaccination center and  took some photos: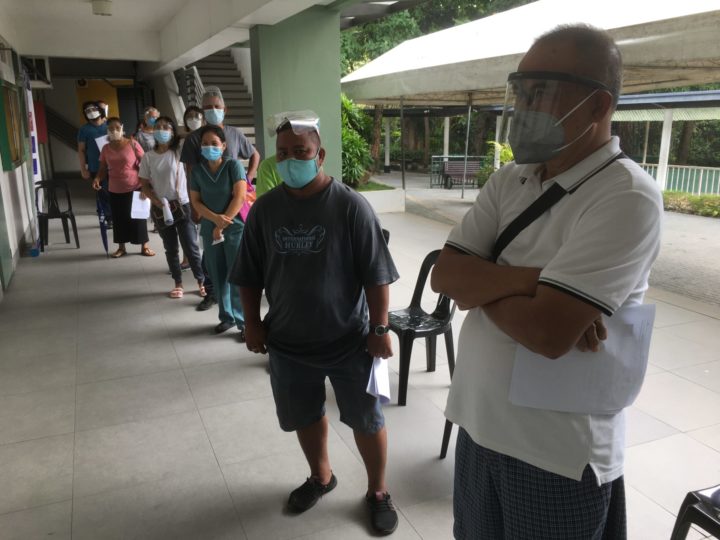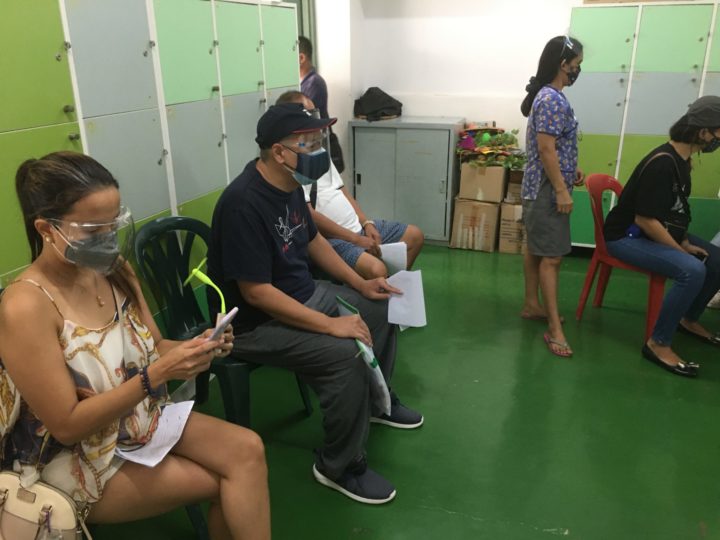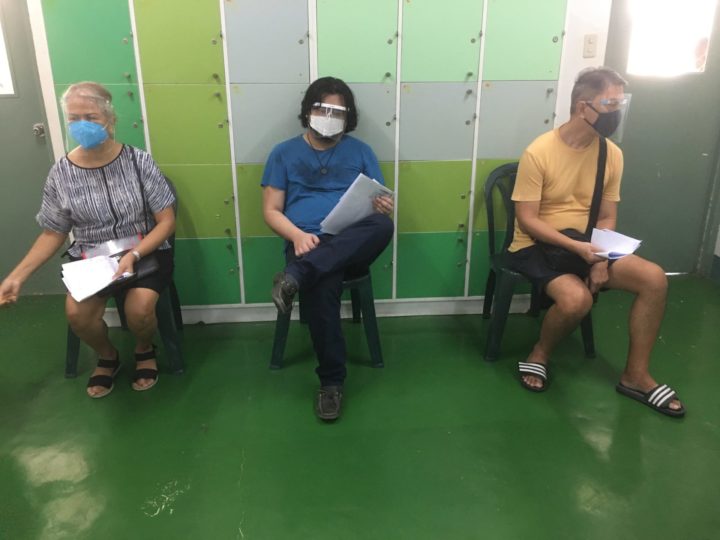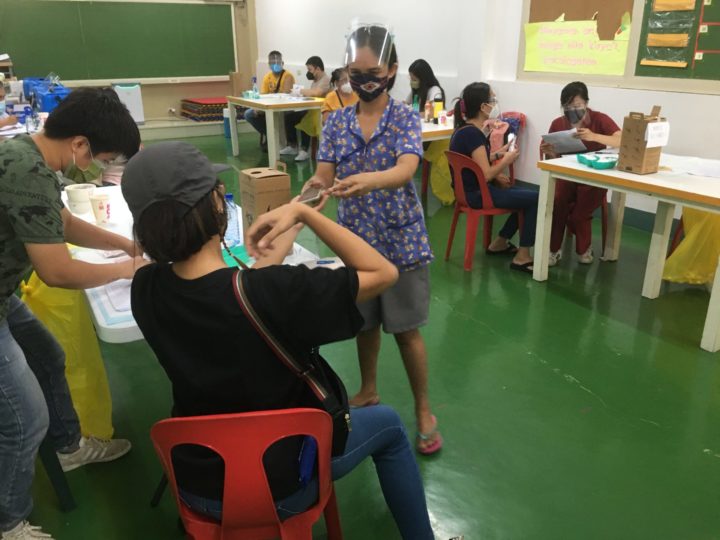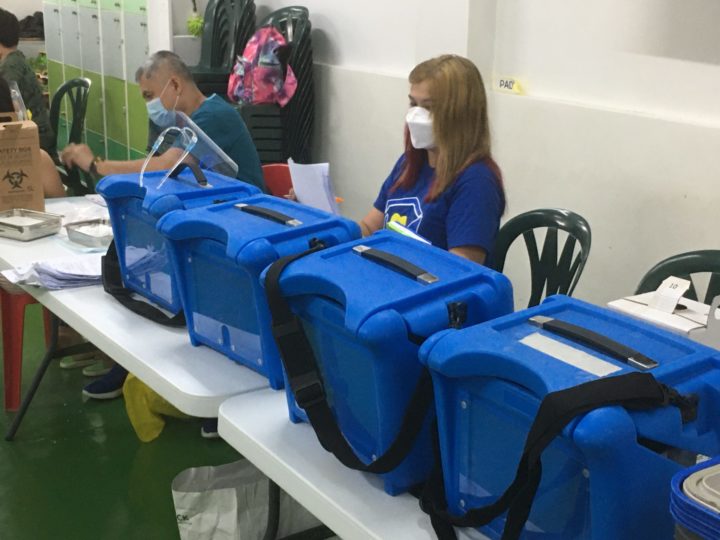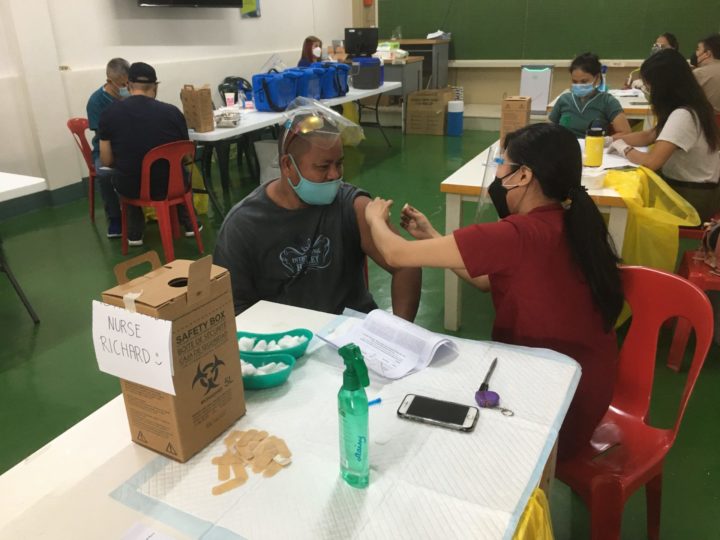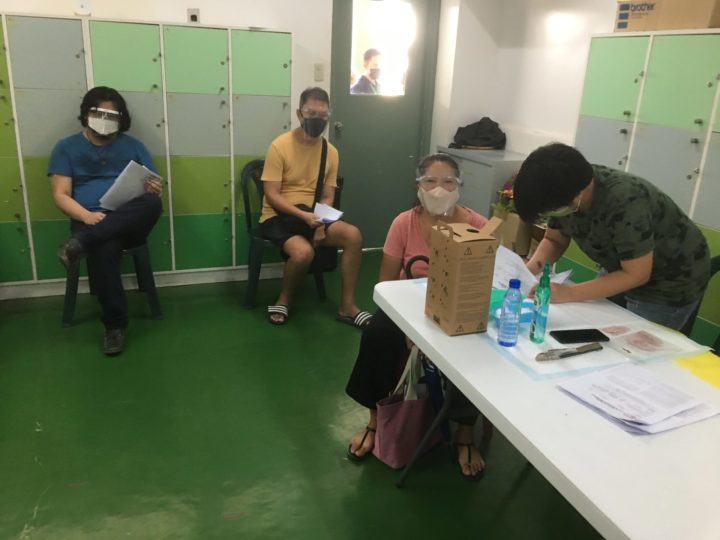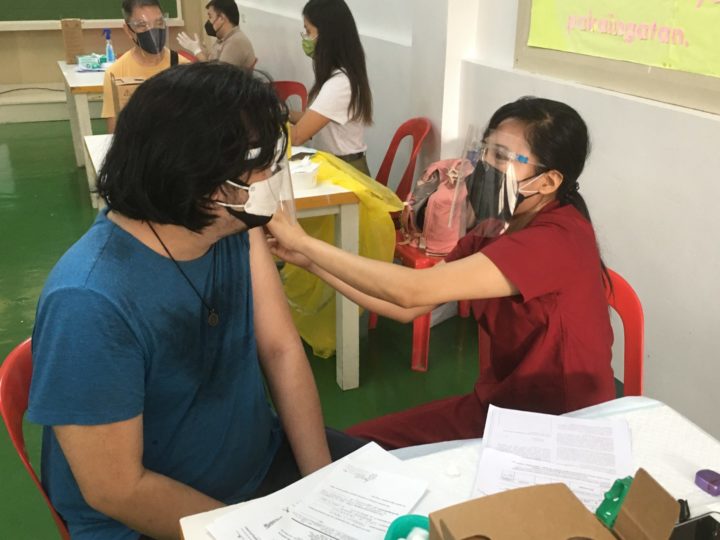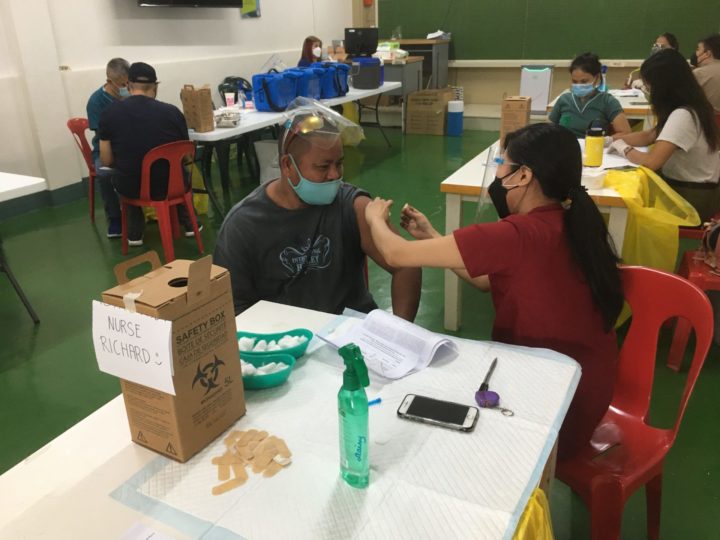 ---
Footnote:  In the Philippines, from 3 January 2020 to 4:52 pm CEST, 9 June 2021, there have been 1,280,773 confirmed cases of COVID-19 with 22,064 deaths, reported to WHO. https://covid19.who.int/region/wpro/country/ph
About the photographer and writer:
Boldy Tapales, veteran Filipino photographer and film director. His photographs have graced many magazines and books, and he has shot commercials that have won awards.
 Karina Santillan is a volunteer editor for Asia, Pressenza.