INTERVIEW
by Perfecto Caparas
In this Pressenza interview, Caroline Audoir de Valter, founder and CEO of Hope for the Children Foundation, discusses how her NGO has been responding to the COVID-19 devastation that grips the people of Pune, India. She narrates how the pandemic has been spawning "an increase in domestic violence and sexual abuse, depression, child marriage, and millions of children out of school." Caroline laments that the second wave also left an estimated 5,000 children orphaned.
Perfecto Caparas: How has the pandemic impacted your local community?
Caroline Audoir de Valter: For the past 14 years, Hope for the Children Foundation has been working to improve the lives of underprivileged and marginalized communities, especially for children, women and youth in Pune, India. India has witnessed one of the most extreme national lockdown measures with over 1.3 billion persons put under a strictly enforced lockdown from March 24, 2020, till June 8, 2020 during the first wave. As a consequence of the lockdown, public transport (including long-distance trains) and domestic and international air travel were suspended. Migrant workers were prepared to walk on foot for long distances back to their villages. The immediate response to the announcement has generated millions of migrant workers from Indian cities back to their rural residences. The shutdown of economic activity meant that these workers, who survive on daily wages and work in India's large informal sector, had no means of livelihood in their places of work, nor the family support systems that they required to survive without a source of income for an extended period of time.
PC: In what ways has the Hope for the Children Foundation been responding to the community's needs and concerns?
CADV: With a population of 7.1 million citizens only in Pune, it was a high priority to provide life-saving support such as food security, medical support, counseling services to those affected and possibly displaced due to the COVID-19 pandemic. Hope for the Children Foundation collaborated closely with the Pune Police Department to provide prepared meals and food grains to poor individuals on the streets of Pune. During the first wave, over 300,000 meals were distributed. We also offered food and water to migrant workers leaving Pune by train to ensure that no one went hungry on the lengthy journey.
Hope for the Children Foundation always provides sustainable programs and assists beneficiaries in becoming self-sufficient; however, during the complete lockdown, Pune became the most affected city in the country, and it became critical to counsel the communities in order to boost their morale, understand what the COVID pandemic is, and what precautions must be taken.
India has been dealing with a second wave of the pandemic, with over 30,000 new coronavirus (statistics taken from the internet) cases being recorded every day, and you can understand that the healthcare system all over India became overwhelmed by the number of patients in need of medical oxygen and beds. At this point, Hope for the Children Foundation started 2 campaigns to raise funds for Oxygen Concentrator to support the Pune Municipal Corporations hospitals and food grains for families that are struggling as so many again lost employment.
We are still under lockdown, but things are beginning to normalize.
PC: Can you kindly share your insights, observations, and perspectives with regards to the pandemic-focused works and services that you and your organization have been doing?
CADV: As a result of the pandemic, several concerns have emerged, including an increase in domestic violence and sexual abuse, depression, child marriage, and millions of children out of school. However, due to the enormous number of people that died as a result of the virus during the second wave, we are now seeing a huge number of orphans.
The government is currently gathering information and developing schemes to assist children in their care and protection, although it is estimated that 5,000+ children have become orphans as a result of COVID.
Since the start of the year, Hope for the Children Foundation has been working closely with the Child Welfare Committee of Pune districts to support 52 Child Care Institutes that support orphans and children in need of protection. Nutrition, health, education, counseling, and rehabilitation are all part of our efforts.
PC: Any messages that you might want to bring out there?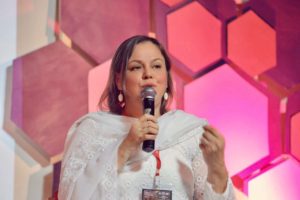 CADV: If you would like to support us in any way or know more about our work, you may contact us at giving@hopeforthechildrenfdn.org .
---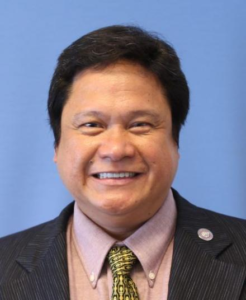 About Perfecto Caparas. Associate Director of Graduate Programs, Indiana University Robert H. McKinney School of Law where he is currently pursuing his Doctor of Juridical Science degree (stated only for purposes of showing affiliation and does not purport to represent the institution or any of its affiliates either directly or indirectly). Holds a Master of Laws degree in American Law for Foreign Lawyers (IU McKinney School of Law) and a Master of Laws degree in Human Rights (University of Hong Kong; Honors). Worked as a journalist of Ang Pahayagang Malaya, The Manila Times, The Philippine Post, Pinoy Gazette, UCANews and ISYU Newsmagazine. A lifetime member of the Integrated Bar of the Philippin