Forestry Maps – Appeal Made by Environmental Protection and Human Rights Organizations to the (Greek) Council of State
This post is also available in: Greek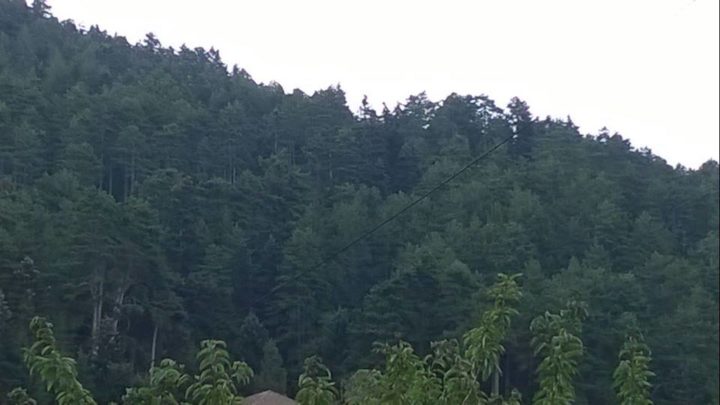 The protection of the environment is enshrined under Article 24 of the Constitution, where it is recognized as a responsibility of the state and at the same time a fundamental right of the citizen.
On October 1, 2020, seven environmental protection and human rights organizations lodged an appeal with the Council of State for the cancellation of the decision of the Minister of the Environment & Energy, Costis Hadjidakis, regarding the redrawing of all the forestry maps of the country.
They call upon the government "to finally place the protection of the environment at the top of the political agenda, as a matter of national interest and a question of human survival."
The organizations which appealed to the Supreme Court of Cassation are the following:
The Hellenic Society for the Environment and Culture

The Hellenic Society for the Protection of Nature

The Hellenic Ornithological Society

The Hellenic League for Human Rights
They claim that decision no. ΥΠΕΝ/ΔΠΔ/64663/2956/03.07.2020 (ΦΕΚ Β΄ 2773):
Inflicts a severe blow to legality because it seeks to declassify forest lands that were previously granted for agriculture or animal husbandry use, even though that usage did not automatically lead to the loss of forest status. In this way, these areas are to be excluded from forestry maps and the way is opened up for their future use in other more "profitable" uses (e.g. construction).

Severely undermines every notion of legal certainty, as it restarts the process of redrawing all the forestry maps, "including those partially or fully ratified" waiving at the same time in many cases their probative validity.

It indefinitely deprives citizens and the administration of an important tool of information, transparency and protection of the environment – the forestry map and by extension the forestry register. It is to be recalled that the responsibility of the state for the completion of forestry maps and the forestry register derives from Article 24 of the 1975 Constitution.
As they pointed out "The pandemic clearly demonstrates the connection between a healthy natural environment and human health, while it is scientifically indisputable that the living natural ecosystems result in one of the most successful solutions to climate change. Furthermore, bad legislation, long-term political toleration of certain illegal practices concerning the natural world, and of course the continuous and opaque regularization of illegal buildings, offend every sense of justice."
Translation by Jeannette Arduino, from the voluntary Pressenza translation team. We are looking for volunteers!