US Event: 75th anniversary of the bombing of Hiroshima and Nagasaki.
This post is also available in: German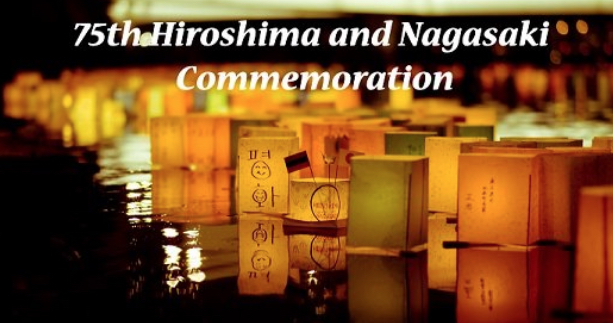 August 6th and 9th are the 75th anniversaries of the bombing of Hiroshima and Nagasaki. To mark those dates, over 160 organizations from across the US have joined together for a national virtual event: #StillHere: 75 Years of Shared Nuclear Legacy.
The event will run from 11 am – 9 pm ET on Thursday the 6th and 2 pm – 9 pm ET on Sunday the 9th.
Speakers include:
The groups are united by a common warning. That today, we are living in a time of extraordinary nuclear dangers. Vital international agreements to reduce and control nuclear weapons worldwide are being abandoned. Budgets for the development and production of new nuclear weapons are growing. Tensions among nuclear-armed nations are rising to levels not seen since the Cold War. As the mayors of Hiroshima and Nagasaki warn: "We are badly off course in efforts to honor the plea of the hibakusha and end the nuclear threat."
But the groups are also united by a common hope. That people created these weapons and designed the systems governing their use. Which means people can work to eliminate them. So through these events, and the work the groups do year-round, we strive to engage the public and press our leaders to ensure nuclear weapons are never used again and to negotiate in good faith the global elimination of these most devastating weapons of mass destruction.