A tribute – 10 years later.
The idea of ​​"The landing" was born a year earlier: a ship of Italian expats declared their love for the country they had left and wanted to take part in one of those resistance movements, which, scattered here and there, struggled to come together. A look from outside to help understand and to focus on problems that had taken root. A slow erosion of rights had been occurring since the early 1980s and we were witnessing a persistent material and, even worse, political and cultural impoverishment, a barbarization that made commercial TV, shopping centres, junk work contracts, cuts to health and public school, the new pillars on which the power of a new loud and racist right was based.
At that time, Italy was once again "at the forefront". Those in power were disgraceful, an obscene portrait of arrogance and male chauvinism. Yet they were successful and the world wondered why.
Why were Italian people, the creators of cultural and political knowledge gems, now reeling in mud?
Italians abroad were ashamed. A mixed sense of guilt and helplessness combined in them while they witness as spectators to Italy's rapid decline.
"The landing" was an act of love and self-respect, of not wanting to be "reduced to that". A desire to show that there was something else, something that was not in the limelight. It was an act of pride.
Movements, fights, forms of resistance, all of them throughout Italy.
We worked for a whole year on putting this project together.
It was a work of interweaving relationships; if the centre was Barcelona, ​​equally significant groups were created in Genoa, Brussels, Paris, Milan,  then joined by Madrid, London, Rome, Turin, the South, Sardinia, Germany.
An experience that only slightly affected "high" political dynamics, but brought together hundreds of people who shared a dream that could translate into visible action.
We received the blessing from Saramago (who died only a few weeks before the venture) along with a lot of solidarity and friendliness. A sort of social forum took place first on the ship, for 24 hours, and then in Genoa where over 400 people were put up for the night. Genoa welcomed us magnificently with 5 squares of rights.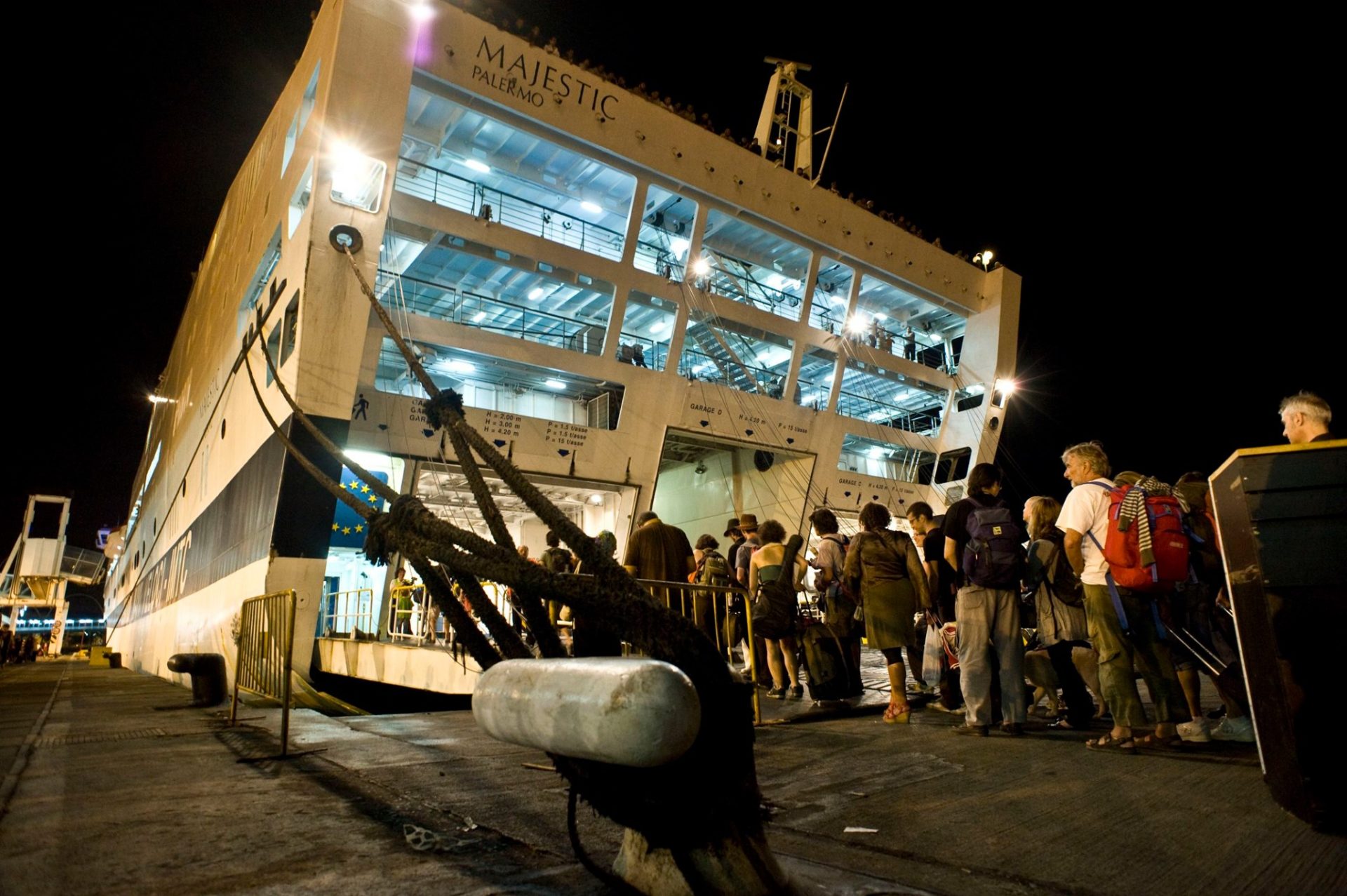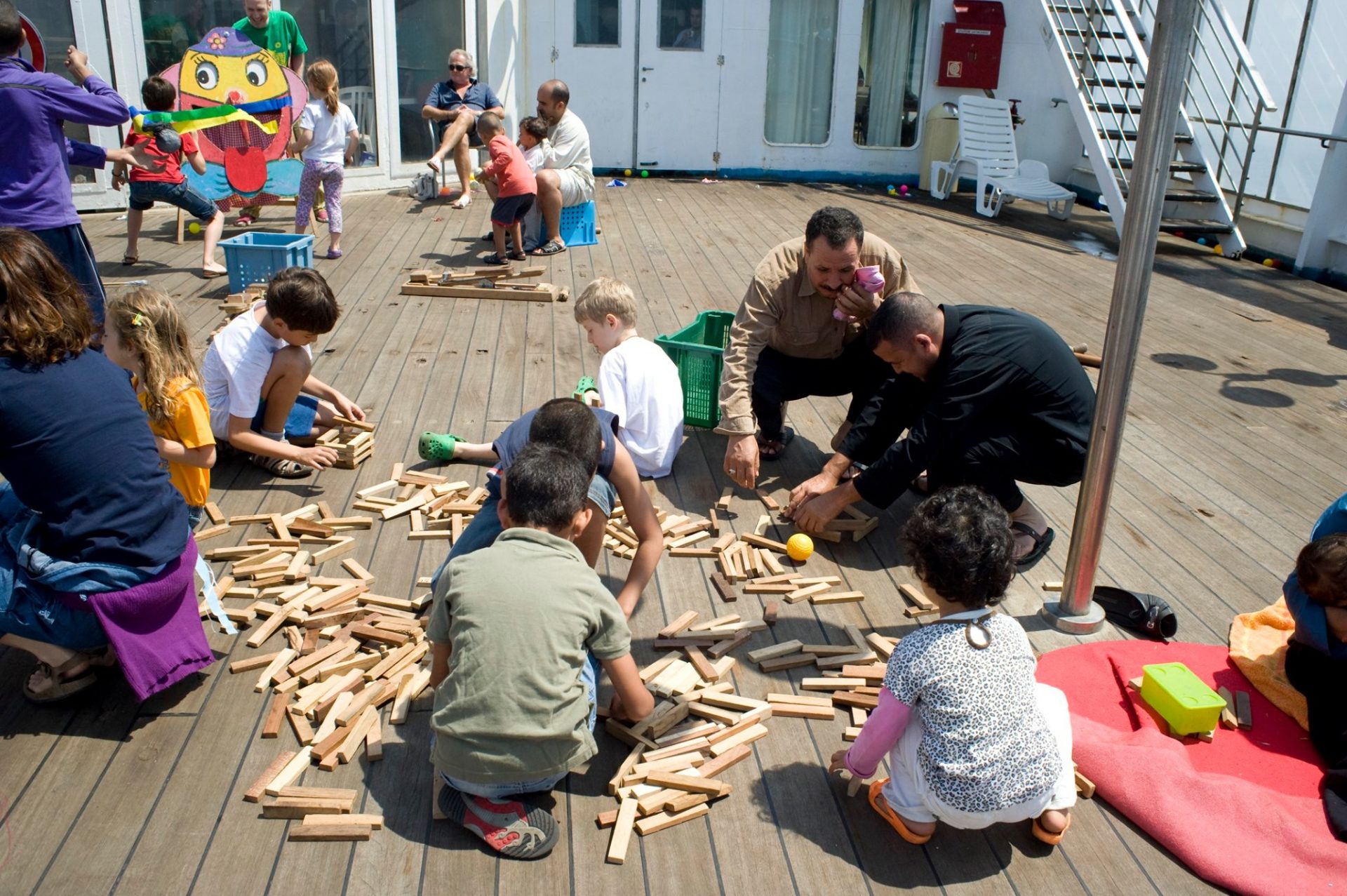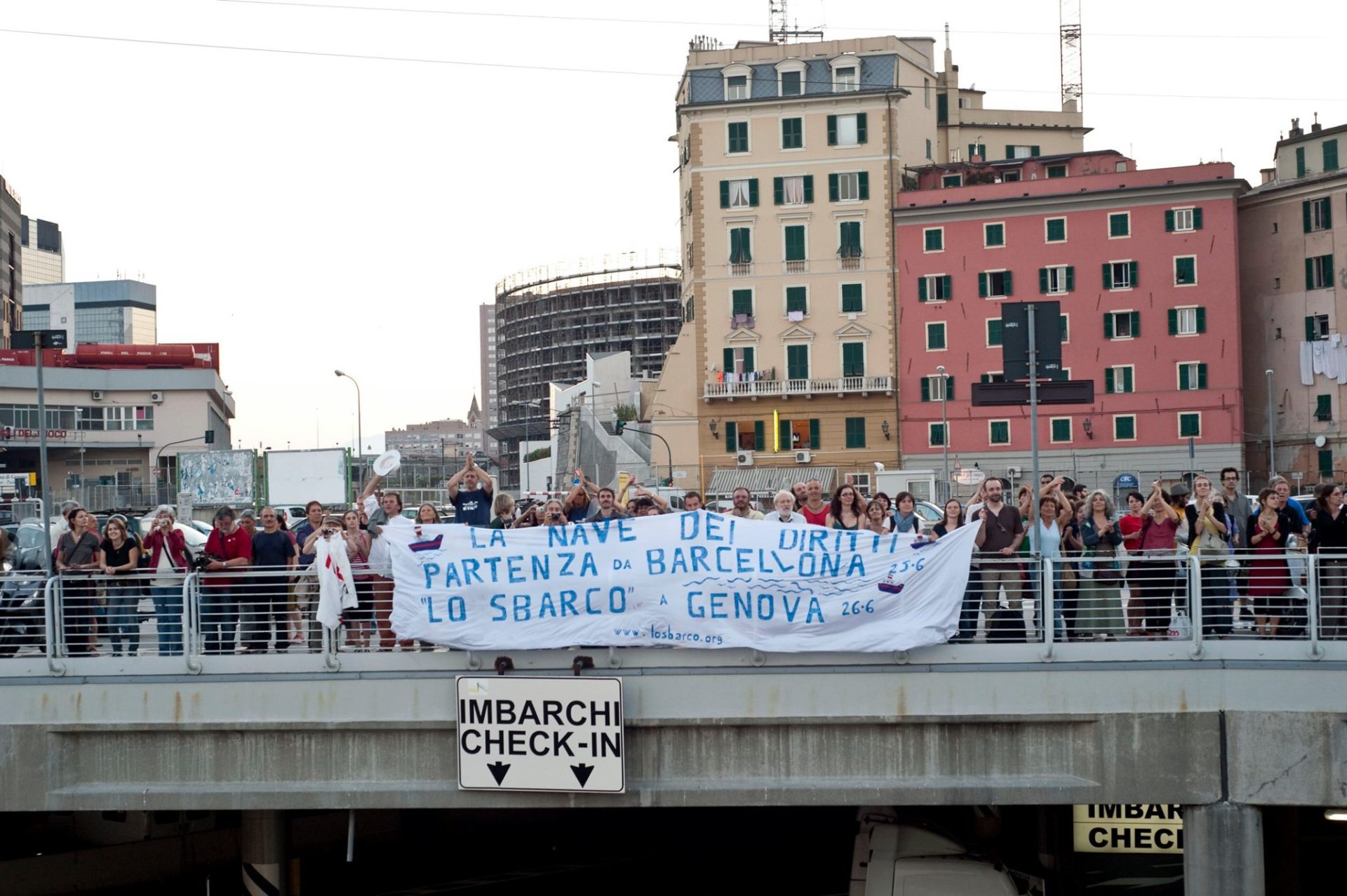 A documentary and a book were made out of this experience. But the main achievement were all the relationships that were created and that were maintained over the years.
The landing, the ship of rights, were part of subterranean and hidden river that has always existed in Italy. There were times in history when this country showed the highest points  of the world civilization: universal public school and health, workers' rights, closure of asylums, rights. We were forcibly taken down from a pedestal we had conquered through hard and beautiful struggles.
We want those who rule in this country, we want the strong powers of all kinds – legal and illegal – to know that we are still here. We want them to know that the smouldering embers can be rekindled and that they come from afar; that we are taking notes of everything, that the list is now long, that there is a limit to everything and that seasons can change.
It will be up to us to stand up to the responsibilities and commitments which history will soon call us to, and to do so with lucid determination but also with generosity, joy and love.
Documentary: