EU leaders struggle to break deadlock over coronavirus package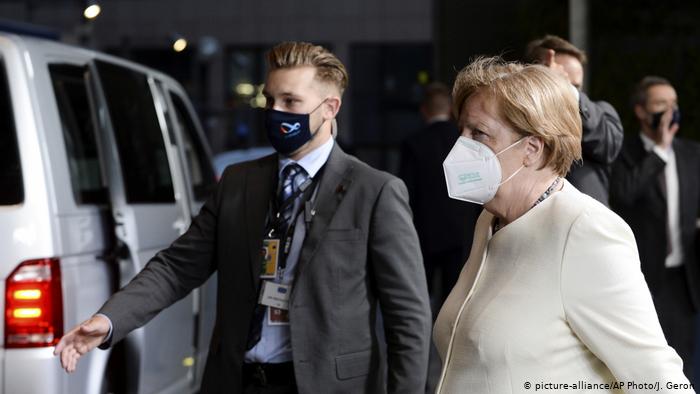 EU talks on a shared coronavirus stimulus package have broken up temporarily, with the bloc's leaders still at an impasse. Dutch Prime Minister Mark Rutte said progress had been made, but failure was still possible.
EU leaders wrangled over the details of a €1.85 trillion ($2.1 trillion) post-coronavirus recovery plan into the early hours on Monday, with EU Council President Charles Michel appealing for compromise.
The marathon summit in Brussels, which began on Friday, was set to resume on Monday afternoon. Initially scheduled to last just two days, the negotiations have so far failed to resolve key divisions between member states.
"At times it didn't look good last night, but I feel that, on the whole, we are making progress," Dutch Prime Minister Mark Rutte told reporters after the talks broke up. "We were very close to failure," he added. "Things can still fall apart."
Meanwhile, Austrian Chancellor Sebastian Kurz said he was satisfied with the round of discussions. "Tough negotiations have just come to an end and we can be very satisfied with today's result. We will continue in the afternoon," he said.
German Chancellor Angela Merkel warned on Sunday that it was still possible EU leaders may not arrive at an agreement on the unprecedented recovery package and long-term budget for the shattered EU economy.