Once again, siloístas, messengers, travelers, meet in the Mendoza mountain; in the usual place of Punta de Vacas, at the crossroads of three mountain ranges. The conference takes place on January 2,3,4,5 and 6, 2020. Where days before the members of the second World March for Peace and nonviolence, have been present.
Now, hundreds of visitors arrive at the historic place where Silo gave his public harangue of May 4, 1969, bypassing the pitfalls of the dictatorship of that time. They come from several places in Argentina and Chile, from Brazil, Peru, Colombia, Ecuador, Spain and many other more places of the world. However, this event was also international, by means of current Internet connections. The announcement was "# all connected #" on January 5 at 12 noon local time, and the corresponding time-uses of each country.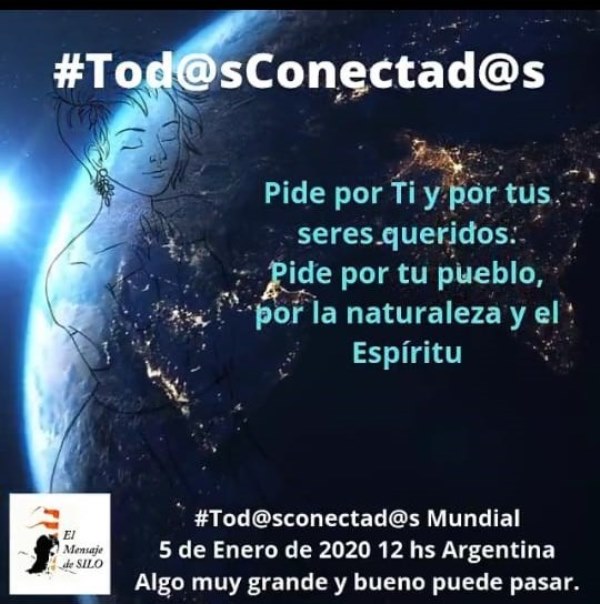 It was about making a simultaneous request for world peace, for human, personal and social well-being, for each one and for loved ones. Appealing to the "force of goodness", to bursts into this uncertain time. The encounter was made and transmitted by Internet from the Park monolith. In a heartfelt silence, the asking was made (1), simultaneously with participants from many Parks. To name a few, Retiro Park in Rio de Janeiro, Caucaia de San Pablo, Colmenar Park in Malaga, Toledo and Navas Park, Borges, Canary Island, in Spain and the Catalan square in San Antoni and in Toulouse, with public participation. Also in Montecillo Park, Bolivia, Ihuanco of Peru, Colombian Union and Hummingbird Parks, in Attigliano Parks, Casa Giorgi of Italy and Mikebuda in Hungary. Also in France, Germany, Rca. Czech and in Parque la Reja, Carcarañá, la Pampa, Chapadmalal, North Patagonia, Bosques, Chaco, the Bulacios and Tortuguitas of Argentina, in the north of Chile at the Chilean Chaka Park, Red Bluf and Hudson Valley, in the USA, in Manila, Bangladesh, and the Crowded celebration at the Park of Study and Reflection Kandhroli in India.
And of course, the asking was made also in a mental and spiritual connection in Small Halls. In Athens, in the Capital of Mexico, in Mendoza City, Buenos Aires as well as in Oakland, USA, Canada, among many others places. In addition to many family homes, and via social media, sharing photos, videos and audios which gave to instant communication a more transcendental meaning and importance.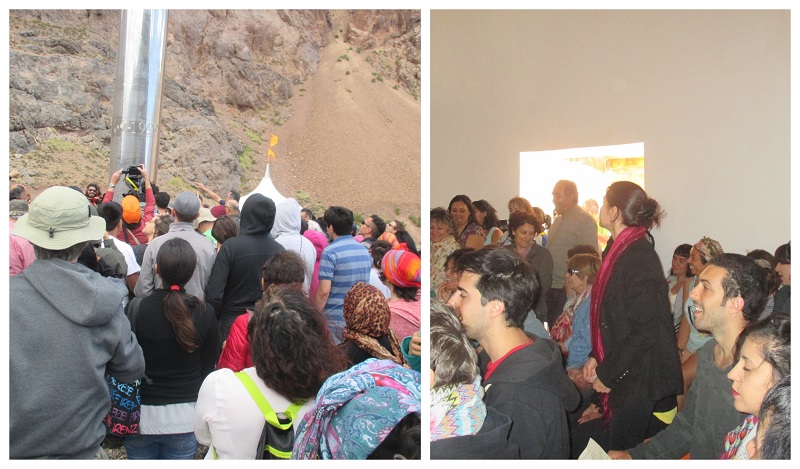 After the asking we went to the Hall where always we do our Ceremonies; this time we also performed and read the "Recognition Ceremony" with the active participation of the assistants who testify by reading, which is said in some paragraphs: "…We consider the human being as a maximum value over money, the State, religion, models and social systems. We promote freedom of thought. … We consecrate fair resistance against all forms of physical, economic, racial, religious, sexual, psychological and moral violence. And it continues … (2)
Then we were overwhelmed by a great emotion and we gave rise to countless smiling greetings with pleasant demonstrations of friendship, help and experience.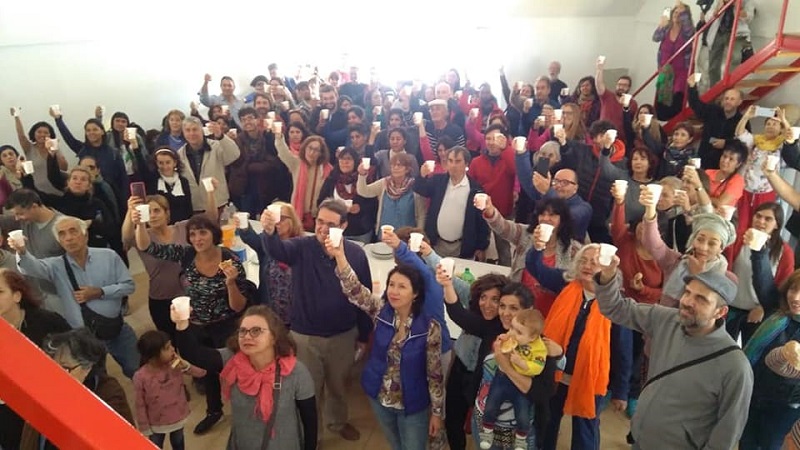 It should be noted that at various times of the day, videos (such as Wings of Intent, Guided experiences) were shown and numerous exchanges took place in the different areas of the Park, such as neighborhood experiences, texts of interest, various activities were discussed, reports from different cities, such as that of the Mission to Guatemala, or that of the Brazilian Hall of Sul de Minas, and thus, at noon, it arrived the celebration of Silo's birth, occurred on January 6, 1938. At sunset, we went to the Hall where an intense and felt experience with the hands-laying ceremony was held.
Always with a great feeling of gratitude for everything that he has left us to be shared with all humanity, as he would have said with humor "_ Why not give?" Why not give the world something more and better than what he has given us. Such was his philosophy of life, which is present in his texts, his videos, and in his currently valid works, published in books and on Silo.net, of current valid experiences in each and every one of us, plus those that will come…
All this in an attempt to counteract the rise of tension and agitation not only of these times but of these particualr days in which a stream of stupidity transits the heads of many rulers blinded by their desire for excessive power, disdaining the populations that suffer for it . Although the people are, already, actively manifesting in the streets, as France, in Chile, Catalonia, or Iraq and now in the US, opposing the escalation of belligerence.
There is no doubt that the world is at a crossroads, between the non-meaning of violence or the meaning and plenitude of kindness, wisdom and evolutionary intention boosted by Silo.
1) https://silosmessage.net/2018/05/27/the-asking-and-silos-message/
2) http://www.nonviolentspaces.net/?secc=doc&doc=44